- Article Top Advertisement -
Warning: this content contains spoilers about the third episode of "The Last of Us", shown on Sunday (29) on HBO.
Nick Offerman and Murray Bartlett are being highly praised for their performances as Bill and Frank, respectively, in the third episode of HBO's The Last of Us, which aired this Sunday (29).
- Article Inline Advertisement 1-
Both characters had their story adapted and further developed in television production. In the game, Frank is only mentioned during dialogue with Joel, for example.
However, producers Craig Mazin and Neil Druckmann revealed during the series' official podcast that Bill would be played by another actor.
"Initially, the role of Bill was going to be played by Con O'Neill, who played Bryukhanov in Chernobyl, but he couldn't. In fact, he couldn't because he was in 'Death is Our Flag,' another HBO series," explains Craig Mazin. "That's where the idea for Nick came about," he adds.
Love story
The love story between the two characters is the focus of the third chapter, having undergone many adaptations in relation to the game.
About this, Druckmann, who is the creator of the game, pointed out that the decision for the changes was very thoughtful and took into account what was really being improved.
During the podcast, Mazin recalls that he understood that it was important for him to be telling a story about "what older, lasting, committed love looks like."
The showrunner pointed out that, in order to bring representation to the cast and someone who related to the character, they looked for gay actors, but that, during the searches, they realized that they needed, first of all, to find a middle-aged man .
After choosing Nick Offerman, he stressed that it was important, then, to listen to people from the LGBTQIA+ community.
"For me and Nick, two straight men, it was important to say 'look, we got this job done, we got to tell this story,' but the bottom line was that he needed to do his homework. He needed to talk to people who had 'walked in the shoes' of these characters and, more importantly, give them space to say where he was right and wrong. You needed to listen", emphasizes Mazin.
He pointed out that Murray, director Peter Hoar and other people on the team were important in this regard.
Finally, Mazin highlighted the inspiration in a play by Mark Crowley, breaking the tradition of "basically equating homosexuality with tragedy" and that a gay man "couldn't just grow old and be happy".
THE CNN watched all the episodes. Find out more about the series and what we found in this article.
Listen to the third episode of The Last of Us podcast:
Source: CNN Brasil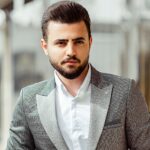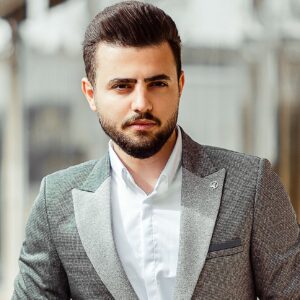 I'm Robert Neff, a professional writer and editor. I specialize in the entertainment section, providing up-to-date coverage on the latest developments in film, television and music. My work has been featured on World Stock Market and other prominent publications.
- Article Bottom Advertisement -