Unlock (English unlock) is called the unlocking of tokens that were previously frozen under the terms of investment rounds or other funding programs.
Typically, the team carefully works out the tokenomics so as not to cause a lot of selling pressure at various stages of the unlock and thereby not bring down the price of the token. However, some factors – for example, a lack of liquidity or profit-taking by early investors immediately after the tokens are unlocked – can seriously affect the asset's quotes.
We've picked 4 major unlocks to watch next week.
1. Avalanche (AVAX)
Unlock date: September 21

Number of tokens unlocked: 9,540,000 AVAX

Current circulating supply: 353,940,000 AVAX
Avalanche is an open-source platform for running decentralized applications, as well as deploying public and private blockchains in a single scalable ecosystem. The AVAX token is used to pay fees and settle payments on Avalanche subnets. The asset can also be added to staking with an annual return of 11%. Next week, the circulating supply of AVAX will increase by more than 9 million – unlocked tokens will be distributed among strategic partners, the Avalanche Foundation, the project team and airdrop participants.
2. Space ID (ID)
Unlock date: September 22

Number of unlocked tokens: 18,490,000 ID

Current circulating supply: 286,000,000 ID
Space ID is a universal decentralized identification protocol that connects people, assets and dApps across different blockchains. The platform allows you to use one domain name to represent your identity across all separate applications and networks.
On September 22, the project will unlock more than 15 million tokens, which will be distributed between the Space ID Foundation and airdrop participants.
3. Covalent (CQT)
Unlock date: September 22

Number of tokens unlocked: 21,780,000 CQT

Current circulating supply: 607,920,000 CQT
CQT is the native token of the Covalent Network. The project collects information from dozens of sources, including nodes and blockchains, and then provides end users with personalized wallet data, including current and historical investment performance across all types of digital assets. About 25% of the tokens unfrozen on September 22 will be used to pay rewards to validators and develop the ecosystem. The rest will go to the project reserve.
4. Coin98 (C98)
Unlock date: September 23

Number of tokens unlocked: 18,880,000 C98

Current circulating supply: 572,780,000 C98
Coin98 is a multifunctional DeFi platform designed to connect traditional finance with decentralized services on multiple blockchains. For these purposes, Coin98 uses a whole arsenal of tools – Coin98 Wallet, Coin98 Exchange and the Space Gate cross-chain bridge.
The C98 platform utility token is used to pay fees, govern and provide unique rights to holders. The coins unlocked on September 23 will be distributed among the community, the Coin98 team and advisors, as well as the project treasury.
Source: Cryptocurrency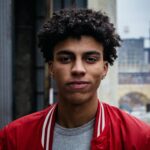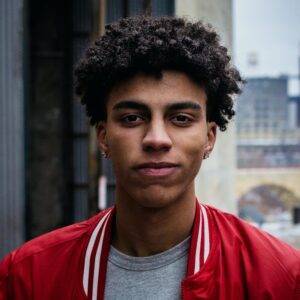 I am an experienced journalist and writer with a career in the news industry. My focus is on covering Top News stories for World Stock Market, where I provide comprehensive analysis and commentary on markets around the world. I have expertise in writing both long-form articles and shorter pieces that deliver timely, relevant updates to readers.