by Vicky Kourlibini
Higher prices due to rising costs and greater early booking discounts to increase tourist demand. These will be the two main trends for the 2023 summer season, as Germany's major tour operators already estimate.
Tourists in Europe's biggest outbound travel market are already paying more this summer than before the pandemic for their holidays, but face even higher package prices next summer as accommodation and flight costs rise sharply.
After all, hoteliers in all destinations are talking about sharp increases in the cost of energy, food and staff. At the same time, airlines are faced with much higher fuel costs.
Tour operators are currently hoping that air ticket prices will not increase further for next summer. TUI CEO Sebastian Ebel, for example, is counting on current ticket prices, but FTI CEO Ralph Schiller has said it's not clear how airfares will evolve.
On the accommodation side, tour operators continue to advance contracts for next summer. The coming winter will provide a first taste of what is to come in terms of prices, although these contracts have already been agreed months ago, when energy prices and inflation were at much lower levels.
For winter 2022/23, there is a "moderate increase" of 5%-10% in some destinations, according to Sven Schikarsky, head of DER Touristik. But for next summer Schikarsky expects hotel prices to rise. Vtours chief Sabine Jordan-Glaab expects increases in the 5% to 10% range and Alltours chief Willi Verhuven doesn't expect prices to be "massively more expensive".
TUI estimates "mid-single digit" hotel price increases for summer 2023, which, together with the current level of airfares, would lead to "prices rising below the rate of inflation in source markets".
The goal is early booking
Meanwhile, tour operators hope Germans will continue to travel. Neither DER Touristik nor TUI see a downward trend in demand. FTI even predicts that destinations will compete with each other to win back early bookers.
In general, German tour operators expect destinations with attractive value for money to be the winners next summer. TUI sees Tunisia and Egypt as potential winners, while some long-haul customers may switch to medium-haul destinations in response to higher flight costs.
Source: Capital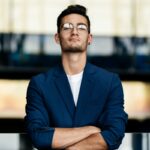 Donald-43Westbrook, a distinguished contributor at worldstockmarket, is celebrated for his exceptional prowess in article writing. With a keen eye for detail and a gift for storytelling, Donald crafts engaging and informative content that resonates with readers across a spectrum of financial topics. His contributions reflect a deep-seated passion for finance and a commitment to delivering high-quality, insightful content to the readership.