Today we use the applications for everything from ordering food to finding a cheap hotel for our stay. Only behind every successful one application there is not just a need to be met, but also a man who had the perseverance and courage to make it a reality.
In fact, when we talk about applications that are now worth billions, the stories of the founders become even more interesting. Especially when these stories were stories of utter failure. So how do you build an internet empire and sign an inconceivable success story with another startup vehicle? Best of all to give the answer is the man behind it Pinterest, whose success story was never to happen.
But Ben Silbermann did not say to give up. Despite the fact that he was struggling with the app that no one liked. 90% of people said in 2010 that they had no intention of becoming a Pinterest user. This fact was reflected in the numbers, with only 900 users in the first four months of its operation. Silbermann had failed and had to make a decision at some point.
He saw the investors turn their backs on him and the people not "bite". But he insisted. Today 39-year-old Ben Silbermann, the co-founder and CEO of Pinterest, ranks 752nd richest people in the world, with Forbes estimating his fortune at $ 3.3 billion.
He is one of the richest millennials, a truly self-made billionaire that everyone now hangs on his lips.
This is the story of…
Who is Ben Silbermann?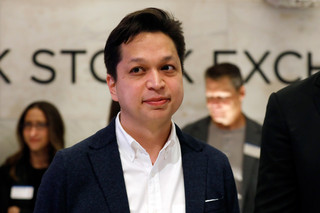 Before co-signing Pinterest with Evan Sharp and Paul Sciarra in 2010, Silbermann he was a man who loved collections. He collected stamps and insects from a young age.
"The things you collect say so much about who you are," he said in a 2012 interview with Chris Dixon, co-founder and boss of Hunch.
Born in 1982 in Iowa, USA, to doctor parents, he lived a quiet childhood. His parents, the ophthalmologists Dr. Neil Silbermann and Dr. Jane Wang, they had their own practice, which they operated for 37 whole years.
Ben grew up there and he could not help but catch the germ of medicine. And so it was written in Yale University to study medicine, only to discover early on that this was not his inclination.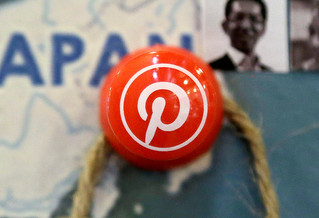 And so instead of a doctor, he left Yale with a degree in political science. And he immediately went to work for a consulting company in Washington.
As he confessed in the full-length discussion with Dixon, when he got a job he became very interested in technology, reading technology websites passionately.
And so he came in close contact with her Silicon Valley, until she finds at least in her heart, Google itself! The internet giant hired him in the product design department and Ben was now working on new things, such as online advertising.
Of course, he says that Google "just hired me", as he had no experience or studies in the industry.
"I thought Google was the perfect place," he says. And of course "I really felt very lucky to be a part of it all".
Silberman makes no secret of how much his work has affected him Google, which "did things no one else had even thought of." He was surrounded by people who thought ambitiously, as he reveals, and so he began to do the same.
He now had the ideas of all the scholars in his head, but his position forbade him to make things and to experiment…
How do you quit a job at Google?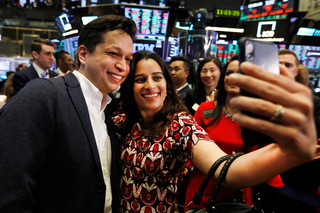 Without a second thought! Silberman quit his well-paid job, in the midst of scolding family and friends, to do just that: to think and envision the future.
Now he was making applications for iPhone. Only they were not good and they hit the App Store. Whatever he designed during this period, program or product, was not well received by the people.
With his old Yale classmate and now close friend Paul Sciarra, always by his side, the duo tried many different ideas. But again they all failed.
At one point they created Tote, an online shopping application. It was their new failure. However, they saw that even though the users did not use it for shopping they hired her to find nice things on the internet and send themselves photos of the products, lest they buy them later.
Tote of course did not catch on and has been rolling for years, but the new failure brought a valuable lesson to Silbermann. The very idea of ​​Pinterest, a platform that does just that at its heart, saves good things for later.
The birth of Pinterest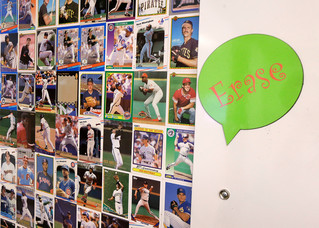 As if doomed to fail constantly, Silberman confessed to Dixon that even 9 months after its launch in March 2010, Pinterest was stuck with 10,000 users. And most did not even visit it every day.
His two associates called on him to give up, but he strongly believed in the new venture. What he did was subversive and at least unusual, he personally wrote to his users asking for information and feedback. Even his personal phone had picked up at app, so that people can find him whenever they want.
This constant communication with the world was the big key that unlocked the success. It used to be said that if you used to be a Pinterest user, then you can't, you would have talked to its founder at some point!
As he has also confirmed, he contacted at least 5,000 users and even met with some of them in person. "They called me all the time, even after midnight," he revealed in an interview with Business Insider in 2018 about this first period of Pinterest. Maybe it was his fault that he had his phone in every email he sent.
It was this persistence that would prove his basic qualification. People started discovering it more when its mobile version for iOS devices was released. Even until the summer of 2011 however Pinterest headquarters was a small apartment in San Francisco!
From the end of 2011 it started to take off, when it was discovered by technology websites and major magazines, advertising it virtually to the ends of the earth.
In 2014, in an interview with the British Guardian, Silbermann described Pinterest as an "optical search engine". You just type in the search bar what interests you and you get infinite things that you did not even know existed.
And it was absolutely accurate. This is exactly what his Pinterest did. It was a bunch of collections like the ones he used to make as a child. And he was very happy to see his childhood dreams online.
Pinterest has taken over the internet slowly and lazily. The digital collections application went public in April 2019, reaching $ 10 billion. Despite the stock market adventures and large stock price fluctuations, Bloomberg currently estimates its value at $ 38 billion.
It was another application that was launched dynamically in the landmark 2020 of the pandemic. Pinterest closed the year with $ 1.7 billion in advertising revenue.
Silbermann currently employs 500 people.
The "modest genius"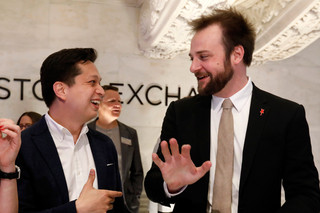 This is how Silbermann is better known, from the way the Guardian described him in his fateful 2014 interview. "Yes, I mean my life is quite interesting, but I do not know if it is conventionally glamorous."
Although it is now billionaire, continues to live simply and humbly. He rents another trio in San Francisco with his wife Divya Bhaskaran and everyone knows he is the typical family man, spending endless time with his two children.
And the truth is that his application has the same unformed and "simple" energy as he as a human being. Some 400 million users trust Pinterest for their surfing and are very loyal to it.
They typically say that it is much better than other social media, because it is not based on showing the number of your friends or how smart you want to appear online.
"Pinterest is not a social network," he told CNBC. "We consider it a useful service." And he's right, you do not go to Pinterest to talk to your friends or to follow famous people.
"We are an inspiring platform. We do not claim to be a platform for freedom of speech or a place where everyone can post anything. " This approach allows Silbermann and his team to decide and control what is allowed and what is forbidden to upload to their platform.
The young Ben who once dreamed of greatness in Silicon Valley is now Mr. Silbermann, one of its biggest names.
One of those who have already written History on the Internet.