The branch of L. Dimokratia in Heraklion is a model of the new philosophy that Pancretan Bank is gradually applying to its Network, which combines customer service in the store, with the advanced possibilities offered by digital media.
In this context, distinct spaces have been formed that support on the one hand the traditional banking services, on the other hand the possibility of self-service of the customer in digital corner, while consulting management of customer relations is provided, even remotely.
The new store is staffed by specialized and well-trained human resources headed by the director Mr. Giannis Dramountanis, an executive with many years of experience and know-how in the banking sector.
The inauguration of the new model branch of the Bank took place in the presence of His Eminence the Archbishop of Crete Mr. Eugenios, while the event was honored by the presence of the Governor of Crete Mr. Stavros Arnaoutakis, the Deputy Mayors of Administrative and Financial Services and Development Services. Kanavaki and George Sisamakis, representatives of the Management, executives, employees, as well as many business customers and shareholders of the Bank. His Excellency referred to the development perspective of Pankritia during his short speech at the opening.
In his greeting, the Chairman of the Board of the Bank Mr. Dimitris Dimopoulos referred to the important decision of the Share Capital Increase that was approved earlier by the General Meeting of Shareholders. He described this decision as a milestone for the future course of the Bank, as it creates the conditions for the establishment of a distinct position of Pankritia in the banking market, with expanded possibilities and a strong presence. At the same time, he addressed a strong call to the Shareholders for their participation in the Increase.
"The Pancretan Bank is changing page. It is evolving, growing, modernizing, aspiring to serve its role even more effectively, supporting the economy and its customers, at local and wider level," said among others the CEO of the Bank, Mr. Antonis Vartholos , emphasizing that the upgraded operational service model aims to respond effectively to the needs and requirements of customers and to provide the best possible banking experience.
Source: Capital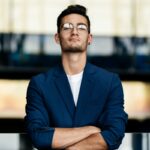 Donald-43Westbrook, a distinguished contributor at worldstockmarket, is celebrated for his exceptional prowess in article writing. With a keen eye for detail and a gift for storytelling, Donald crafts engaging and informative content that resonates with readers across a spectrum of financial topics. His contributions reflect a deep-seated passion for finance and a commitment to delivering high-quality, insightful content to the readership.