Samsung recently introduced a completely new generation of its smartphones with a "3" at the end of the model number. One of these was the Galaxy A53. Being the middle peasant in the Galaxy A series, it is conditionally positioned as a kind of golden mean between expensive premium models and cheap compromise options. Whether this is so in practice – the review will show. Looking ahead, I can say right away: for the most part, the smartphone fully justifies itself.
Galaxy A53 or still Galaxy A33
To begin with, you should clearly decide whether you really need the Galaxy A53, and not the similar, but cheaper Galaxy A33. Decide at least on the characteristics (in everyday use, smartphones are clearly similar).
Galaxy A53
Galaxy A33
Display
6.5″, sAMOLED, 120Hz, Gorilla Glass 5
6.4″, sAMOLED, 90Hz, Gorilla Glass 5
CPU
Samsung Exynos 1280, 5nm, up to 2.4GHz
Memory
6 / 128 GB

8 / 256 GB

microSD support

Main cameras
64 MP (f/1.8, OIS)

+

12 MP (f/2.2, ultra wide)

+

5 MP (f/2.4, macro)

+

5 MP (f/2.4, depth sensor)
48 MP (f/1.8, OIS)

+

12 MP (f/2.2, ultra wide)

+

5 MP (f/2.4, macro)

+

5 MP (f/2.4, depth sensor)
Front-camera
32 MP (f/2.2)
13 MP (f/2.2)
Battery
5000 mAh, 25 W, no charger included
Speakers
stereo
Dimensions
159.6×74.8×8.1 mm

189 grams
159.7×74×8.1mm

186 grams
Wireless Standards
5G, LTE

Wi-Fi 802.11a/b/g/n/ac (2.4 + 5 GHz)

Bluetooth 5.1
Protection against ingress of dust and water
IP67
Operating system
Android 12 with One UI 4.1 shell
Guaranteed Support
4 years of major system upgrades

5 years of security patches
Design and stuffing
Externally, the Galaxy A53 is very similar to the A52, it also has a flat screen and a colorful plastic back panel that covers the entire back of the device, including the slightly protruding main camera unit. This solution visually creates an elevation for the camera, which gradually decreases – this is, for example, in the flagship OPPO Find X5.
But there are still changes compared to last year's design: the side edges are now flatter, but still plastic with a beveled metal look. The bezels aren't as flat as the iPhone 13's, but they're just enough to stand out as angular against the A52 and most Android smartphones.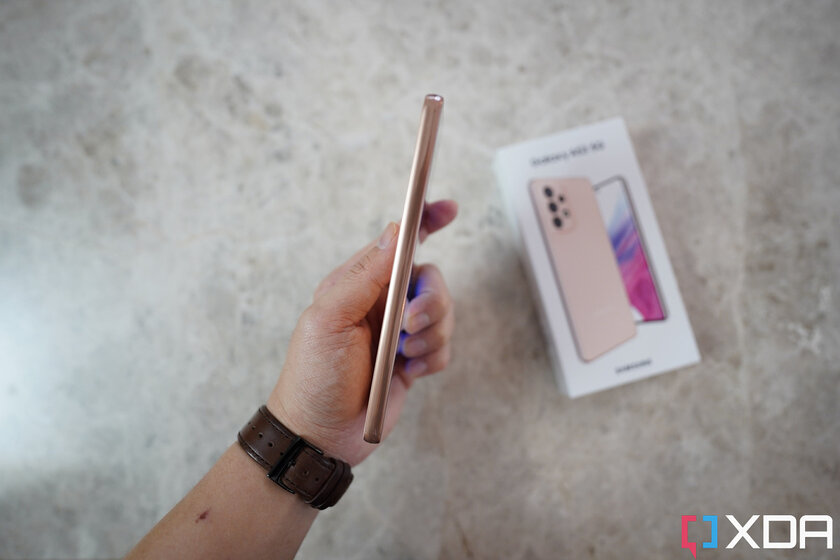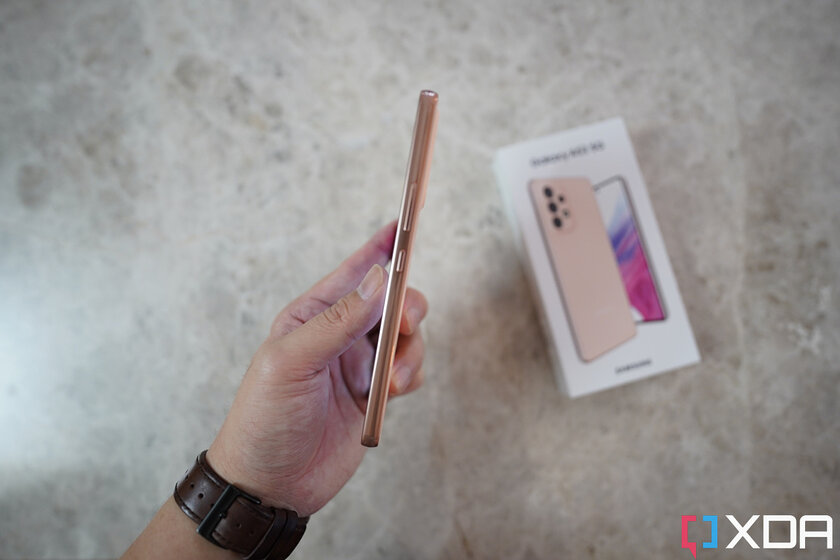 The flatness of the edges does not impair the user experience in any way. I am a fan of the matte, that is, tenacious back cover, and since the screen is "only" 6.5 inches, it is very comfortable to hold such a gadget in your hand. In general, this can be said about any modern Android smartphone due to the extended aspect ratio – at least until the screen diagonal reaches 6.7 inches.
The smartphone has a 6.5-inch Super AMOLED display with a refresh rate of 120Hz and a resolution of 2400×1080 pixels. For the most part it looks great: the colors are bright and saturated, the bezels around are not as narrow as in the flagships, but still thin enough to look modern.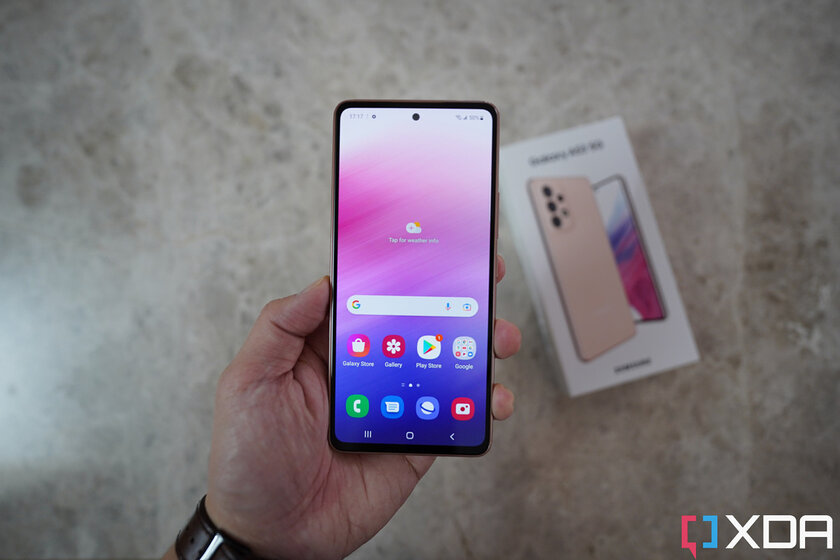 Although the Galaxy A53 weighs the same 189 grams as the A52 and has roughly the same dimensions, the manufacturer managed to squeeze a 5000 mAh battery into it – 500 mAh more than its predecessor.
Also worth noting is an in-display fingerprint scanner, stereo speakers, IP67 dust and water resistance, and support for memory cards up to 1 TB. However, the smartphone does not have wireless charging and a separate headphone jack – if the first is the norm for the middle price segment, then the second was a step back after the Galaxy A52. In any case, the Galaxy A53 looks like a modern flagship, in contrast to the conventional iPhone SE, which refers to the design of 2016.
cameras
The main camera consists of four modules: 64-megapixel main, 12-megapixel ultra-wide angle, 5-megapixel macro and 5-megapixel depth sensor. The front camera received a 32 megapixel sensor.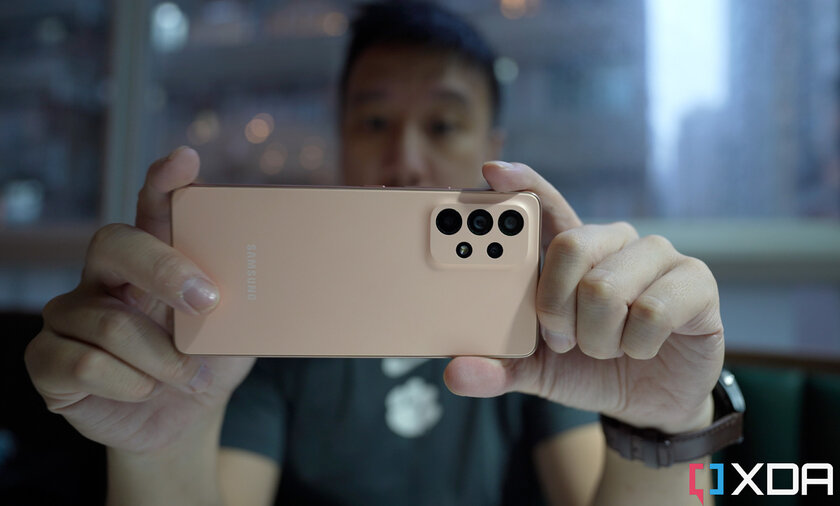 The main 64-megapixel camera has a very small 1/1.7-inch sensor, but you have to give credit to Samsung's algorithms – the photos come out very good. In fact, in many shooting conditions, the main camera of the Galaxy A53 shoots almost exactly the same as the main camera of the premium flagship Galaxy S22 Ultra, if not compared side by side on a pixel basis.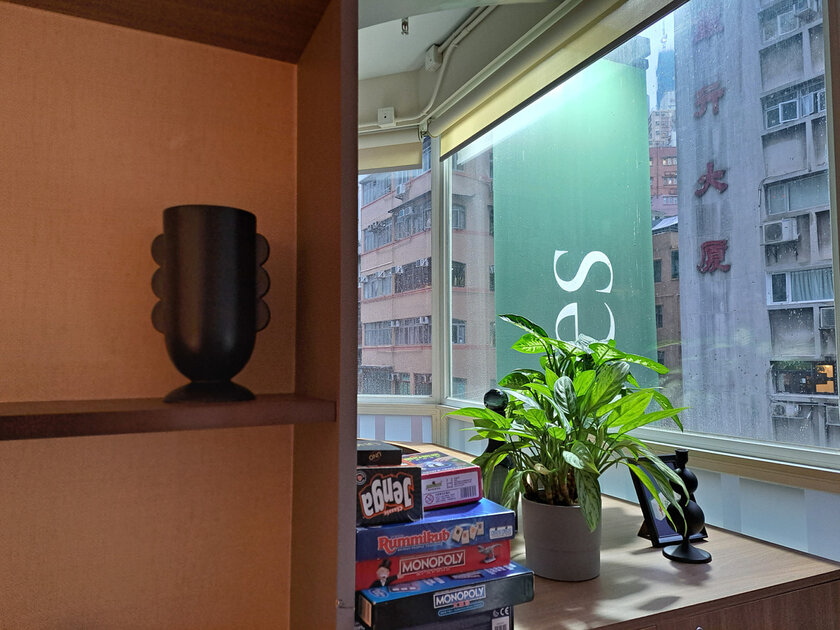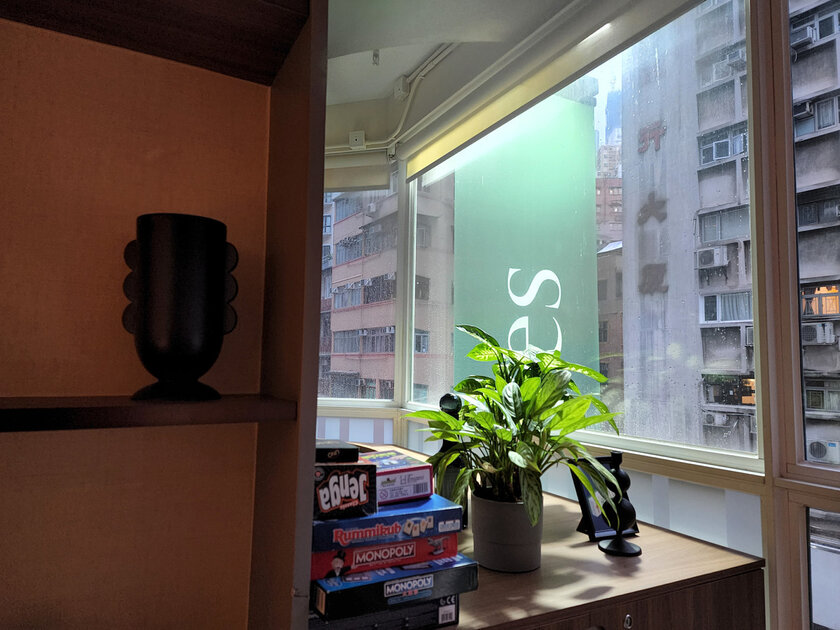 Photo on Galaxy A53 (left) and Galaxy S22 Ultra (right)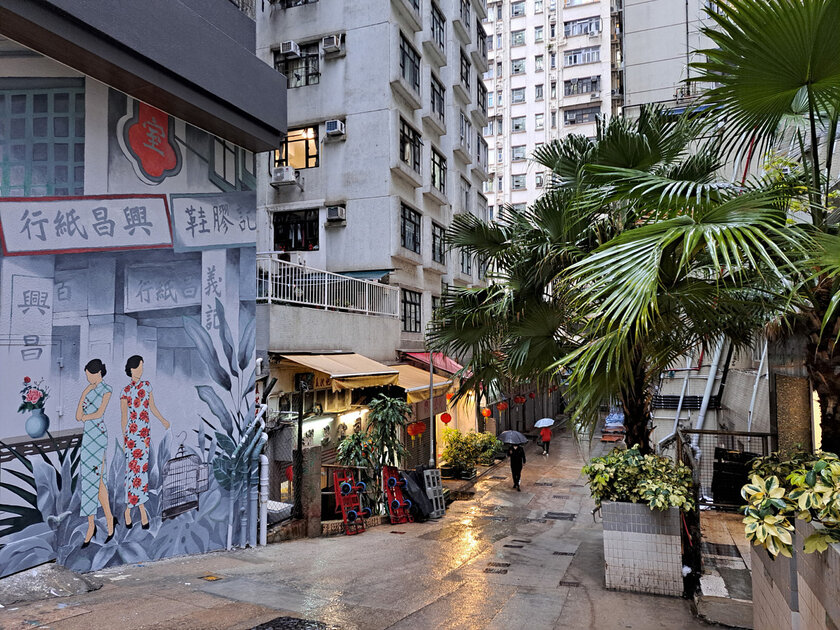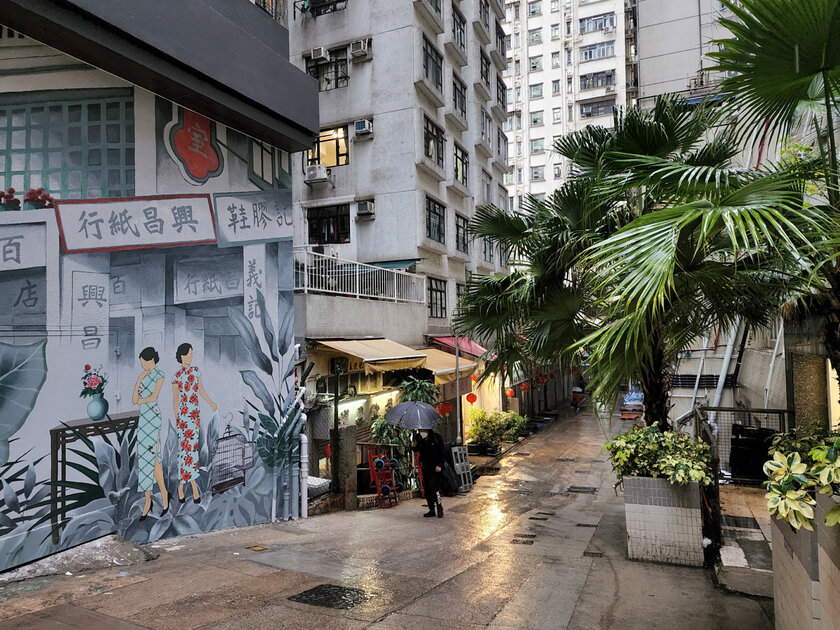 Photo on Galaxy A53 (left) and Galaxy S22 Ultra (right)
Of course, if you know something to complain about, you will definitely find it: we see that the smartphone has quite heavy post-processing of images, so night shots do not look as sharp when they are zoomed in. In addition, the Galaxy A53 has worse natural bokeh due to the smaller sensor.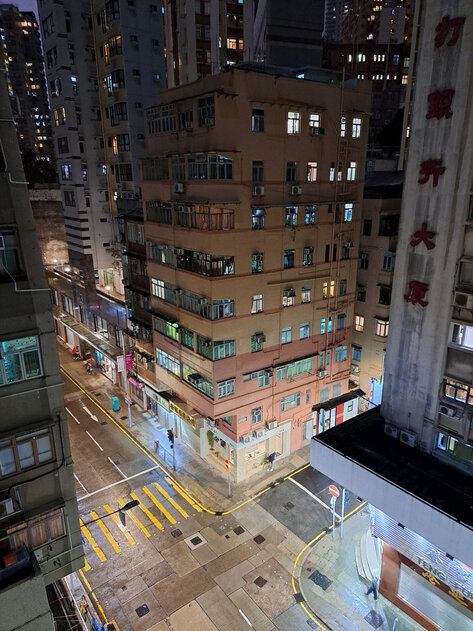 Photo on Galaxy A53 (left) and Galaxy S22 Ultra (right)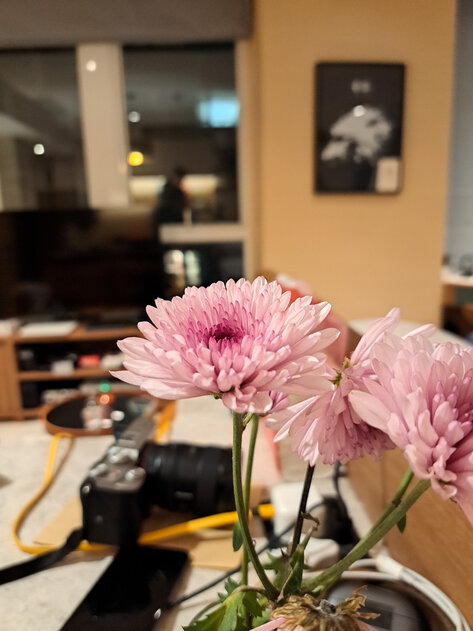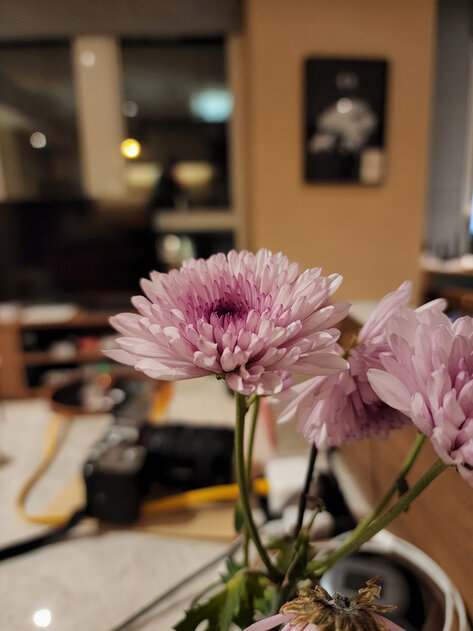 Photo on Galaxy A53 (left) and Galaxy S22 Ultra (right)
The Galaxy A53 often has to rely on night mode, and in practice, this means that the camera is quite slow. Even in moderate low light conditions, be prepared to wait up to a full second (as in the GIF below) for the camera to take a picture. Night mode is activated by default – you can turn it off, but the photos will be less beautiful.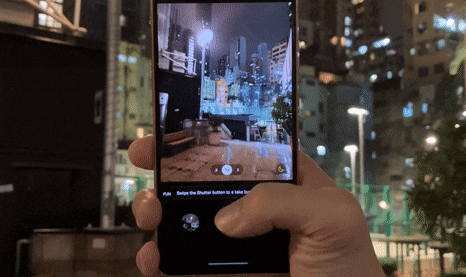 After releasing the shutter, you will have to wait up to a second for the picture to be taken.
Comparing the Galaxy A53 to its most logical competitor, the iPhone SE (2022) as the main camera, the results come down to preference. A Samsung smartphone often uses night photography, and Apple's gadget doesn't have it at all – pictures on the Galaxy A53 are more spectacular and ready for publication on social networks, but look overly processed compared to organic shots on the iPhone. Samsung's old habits of adding too much blue tint, which were corrected in the S22 series, are making a comeback here. This is most noticeable in the last example – the neon light looks somehow cyberpunk, but in reality it is different.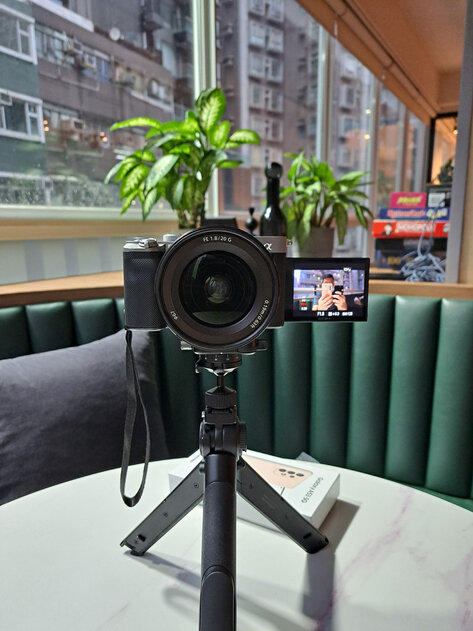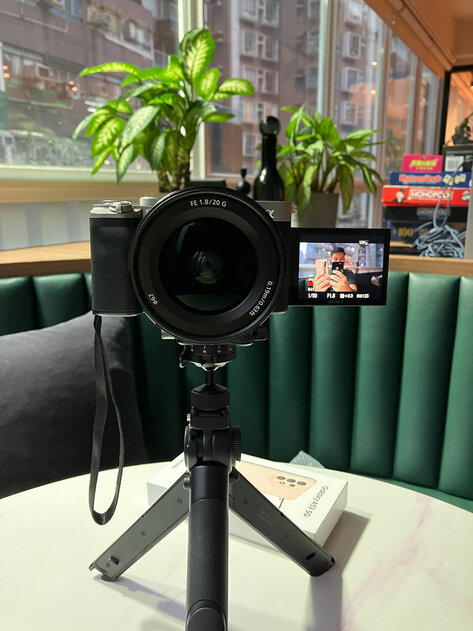 Photo on Galaxy A53 (left) and iPhone SE 2022 (right)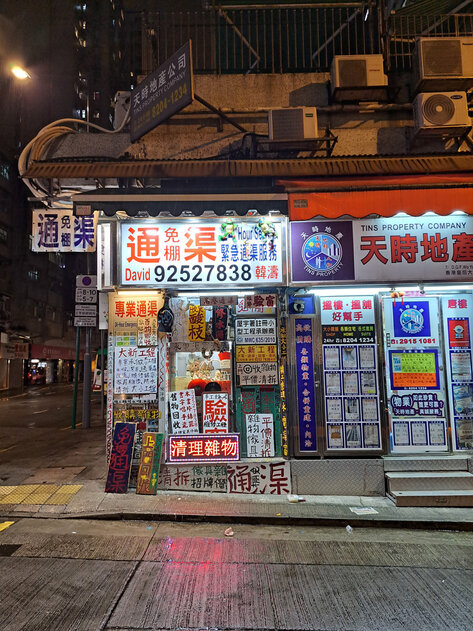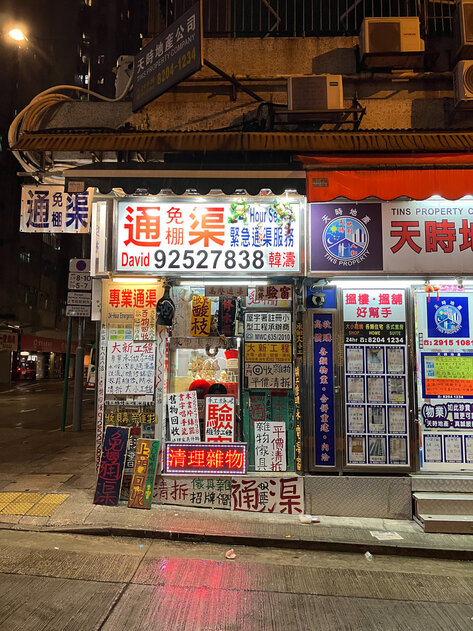 Photo on Galaxy A53 (left) and iPhone SE 2022 (right)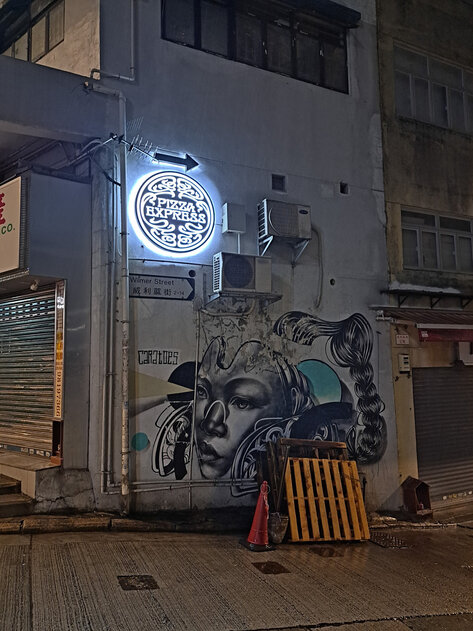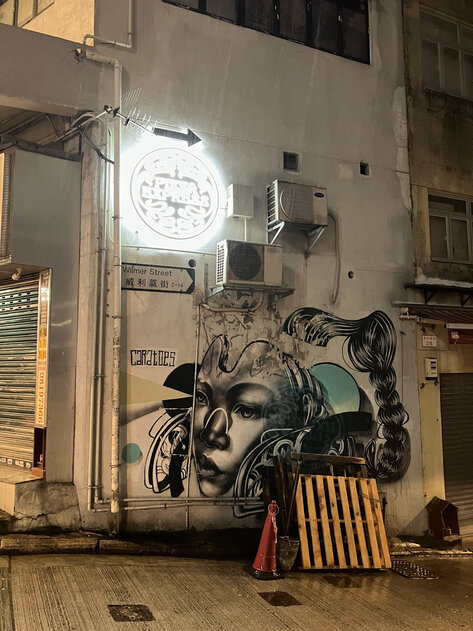 Photo on Galaxy A53 (left) and iPhone SE 2022 (right)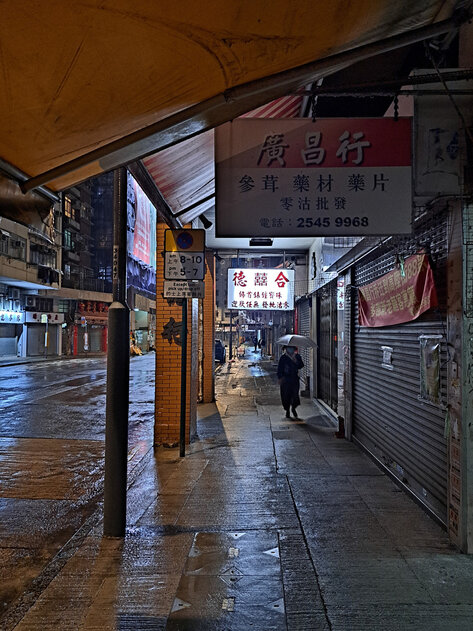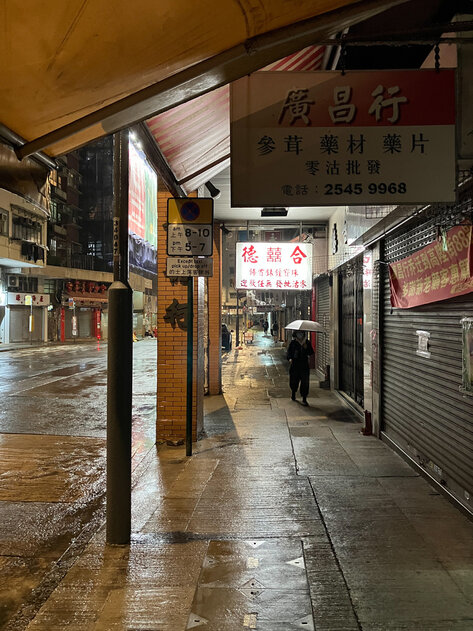 Photo on Galaxy A53 (left) and iPhone SE 2022 (right)
It's easy to characterize the 12MP ultra-wide-angle camera – it's just normal. In good light, the pictures do not shine with sharpness, and at night they become excessively noisy and even less detailed.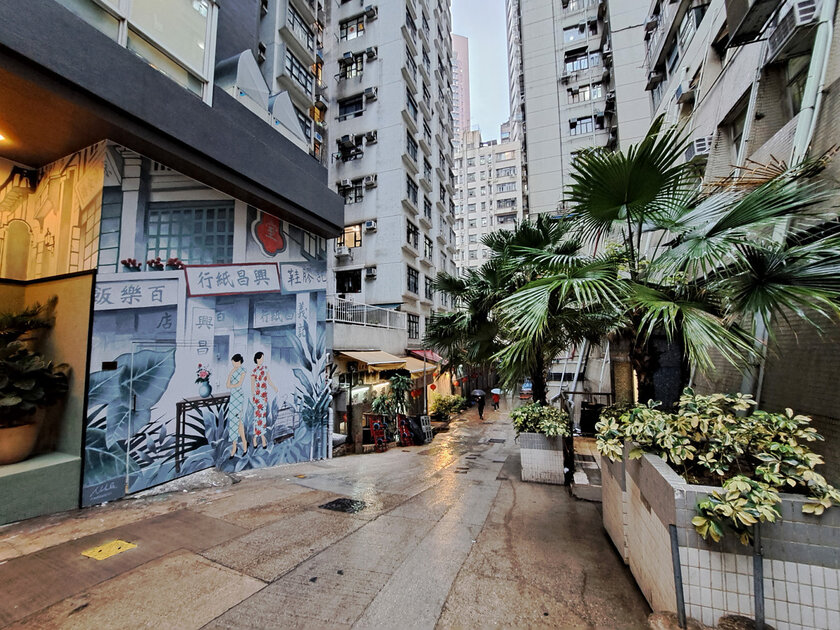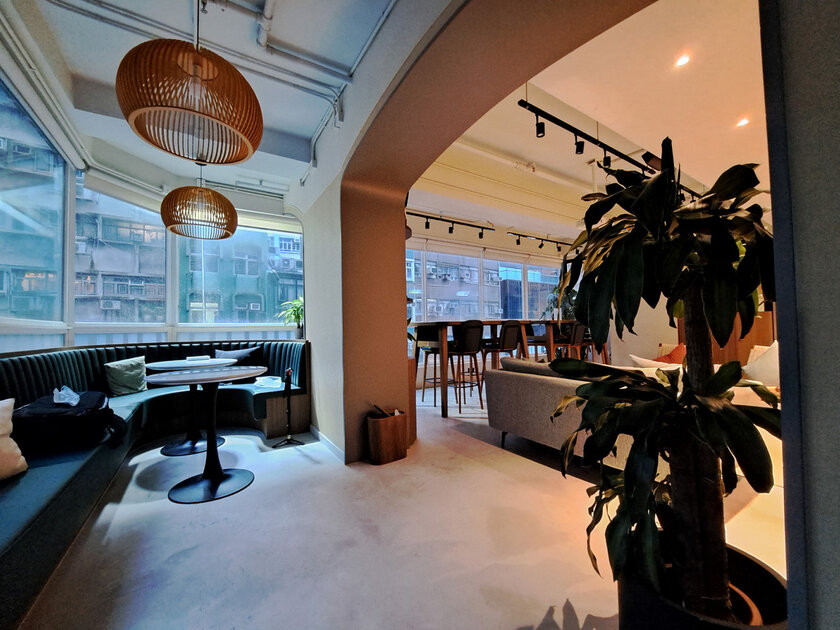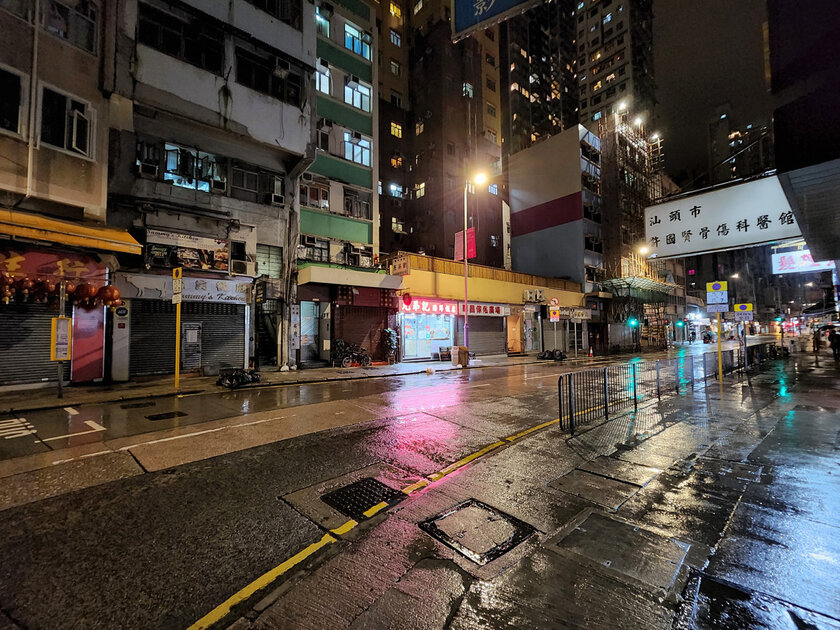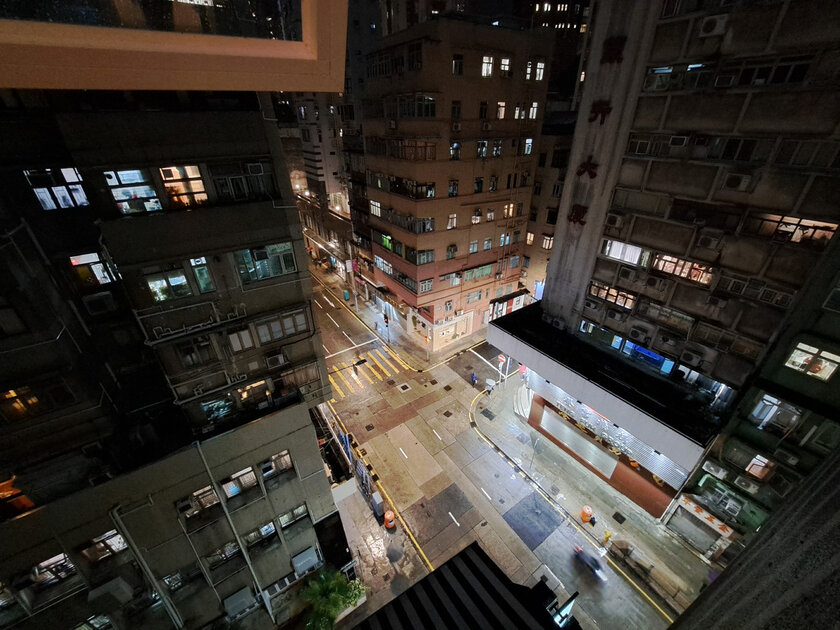 Selfie shots are good, except for the overly aggressive beauty filter that brightens and smoothes the skin. For some users, this won't be a disadvantage, but it's still absurd that Samsung won't let you disable this option.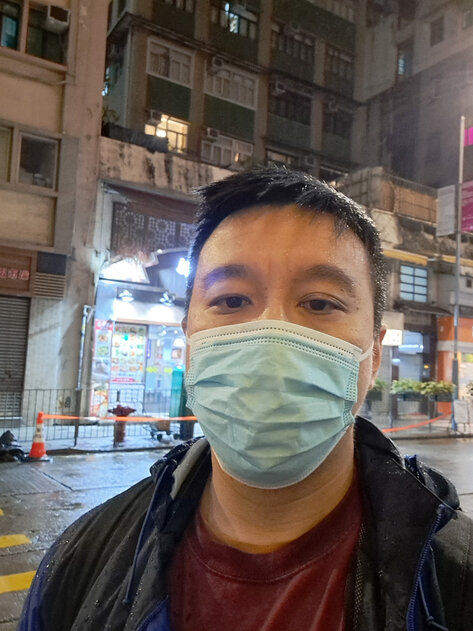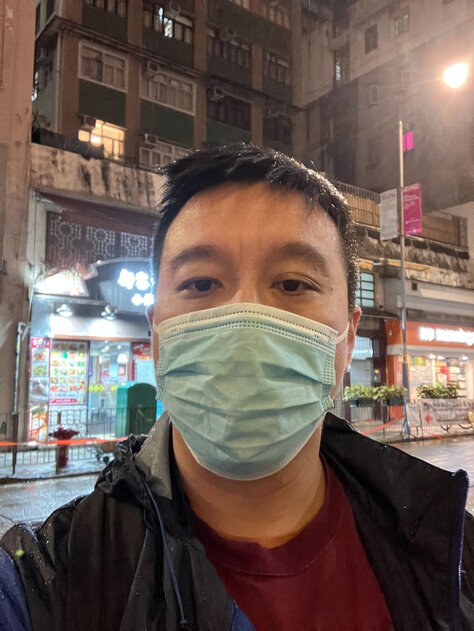 Photo on Galaxy A53 (left) and iPhone SE 2022 (right)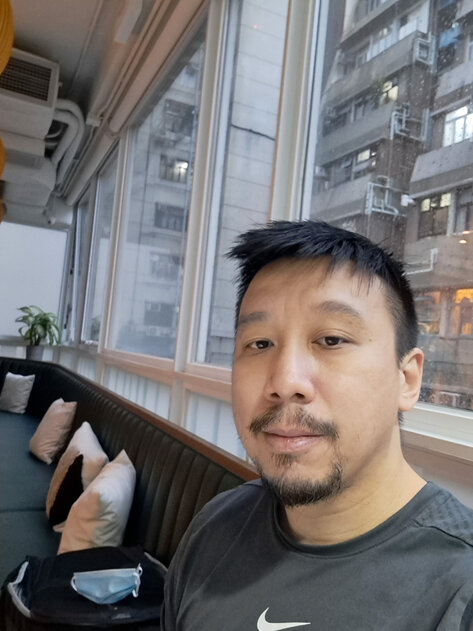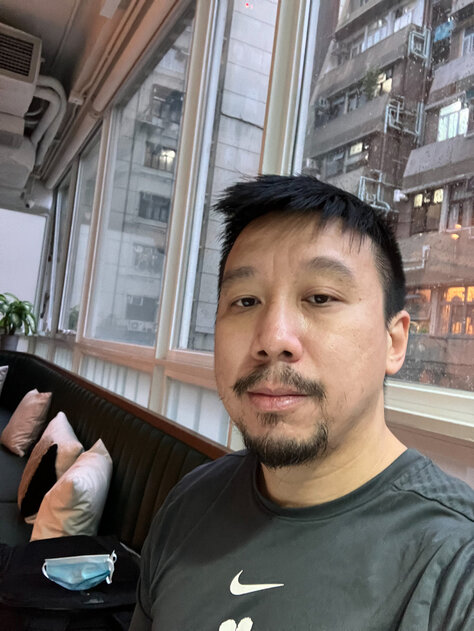 Photo on Galaxy A53 (left) and iPhone SE 2022 (right)
Speaking of video, the Galaxy A53 can shoot up to 4K at 30 fps, but there's no stabilization at all with this type of shooting – in my opinion, if you don't have any kind of tripod, then the videos shot in this mode are not at all suitable. However, when you lower the settings to 1080p at 30fps, you get solid stabilization. Of course, the Galaxy A53 doesn't stand a chance of beating the iPhone SE (2022) when it comes to video recording – its camera is much less susceptible to micro-shake and can also provide stabilization at 4K@30.
Software and Performance
The Galaxy A53 is powered by the new 5nm Samsung Exynos 1280 chipset and comes with 6GB/128GB or 8GB/256GB of memory (younger version tested). This review was rushed as I got the smartphone for a very limited time (and only had a day to test it), but the performance was excellent. This applies to everything: my experience in games, social networks, watching videos. Some may argue that the Snapdragon 750G in the Galaxy A52 is better, but so far it's hard to say so unequivocally.
The Galaxy A53 runs Android 12 with One UI 4.1, and if we just focus on the daily use of the smartphone, then this is exactly the same firmware that is used in the flagship Galaxy S22 series. It's full of customizations with useful widgets, and the guaranteed four years of Android updates is especially nice. But it doesn't have a flagship feature in the face of the DeX mode – you won't be able to connect your smartphone to a monitor and use it as a computer.
Am I testing the gadget for only about a day? and this is by no means a full review, but I noticed that even at 120Hz, the animations are not as smooth as in the premium Galaxy S22 Ultra – the frame rate sometimes drops. But for the most part, there are no shortcomings, this is a modern Samsung smartphone.
The Exynos 1280 chipset excels in any task, even the graphics-intensive game Call of Duty Mobile. By default, she set the graphics settings to low, but I changed them to medium and played smoothly without noticing slowdowns or frame drops. But the ability to play at high graphics settings is blocked.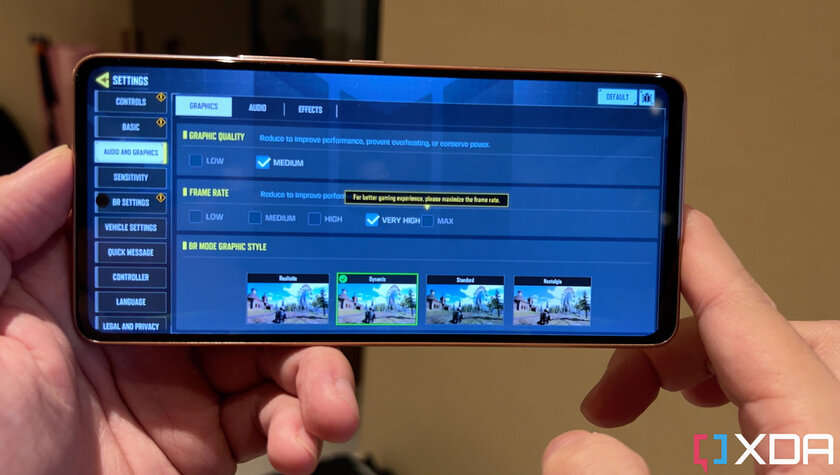 Benchmark indicators are standard for this price segment. In terms of battery life, I didn't test the smartphone long enough to give a final verdict, but I'm pretty sure the Galaxy A53 will last all day as it has a 5000 mAh battery, a more economical 5nm processor, a lower resolution and not as energy-consuming screen as in the Galaxy S22 Ultra.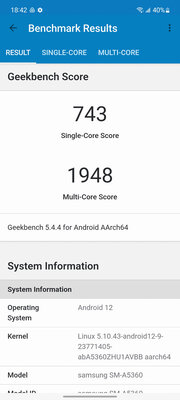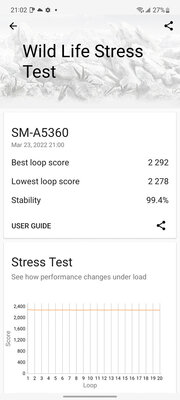 Review
The Galaxy A53 is facing stiff competition from Chinese brands like Redmi and Realme, but aside from that, the main contender is the new iPhone SE. It has a much more powerful processor, but the Galaxy A53 looks much more modern.
The new product from Samsung should be looked at by those who are looking for a large screen, good autonomy and decent performance with cameras.
pros
Good display with a frequency of 120 Hz.
Comfortable body.
Promised four years of Android updates.
Minuses
The frame rate drops from time to time.
No video stabilization for 4K resolution.
Not so good tactile sensations and camera capabilities when compared to Chinese competitors.
Source: Trash Box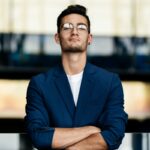 Donald-43Westbrook, a distinguished contributor at worldstockmarket, is celebrated for his exceptional prowess in article writing. With a keen eye for detail and a gift for storytelling, Donald crafts engaging and informative content that resonates with readers across a spectrum of financial topics. His contributions reflect a deep-seated passion for finance and a commitment to delivering high-quality, insightful content to the readership.