After yesterday's presentation of smartphones iPhone 13, iPhone 13 mini, iPhone 13 Pro and iPhone 13 Pro Max, original wallpapers appeared on the network that you can install on your smartphone.
You can download wallpapers from iPhone 13 and iPhone 13 Pro in high resolution in one archive using this link.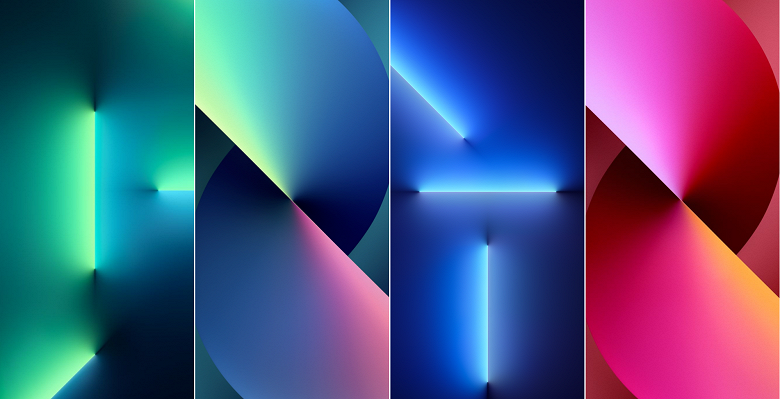 After the end of Apple's press conference, the popular Chinese online store JD.com started accepting pre-orders: in a short time, about 1.2 million pre-orders were issued on the iPhone 13.
Various jokes and memes began to appear on social networks, in which users ridiculed the lack of meaningful innovation, design and prices of new Apple phones. Samsung also ridiculed the innovations that have long been present in the smartphones of the South Korean manufacturer. At the same time, representatives of large investment companies are not worried about the lack of major innovations in the iPhone 13. All smartphones received support for two eSIMs and a slot for nano-SIM. The cost of replacing the rear glass on iPhone 12 and iPhone 13 has been reduced from $ 99 to $ 29. The iPhone 13 Pro has a more powerful graphics processing unit than the iPhone 13. The cameras of the iPhone 13 Pro and Pro Max are exactly the same: smartphones differ only in screen size. iPhone XR, iPhone 12 Pro and 12 Pro Max have left the market, other models have fallen in price.
iPhone 13 will be available for pre-order this Friday starting at $ 699 for the iPhone 13 mini in the US
.