By Anastasia Vamvaka
Hundreds of dock workers at the Port of Liverpool, one of the UK's largest container ports, are to strike over pay and working conditions. It is the second UK port to go on strike as supply chain problems remain.
"The strikes, the dates of which have not yet been set, will bring Liverpool's container port, one of the largest in the country, to a standstill," the Unite union said.
The move comes as the industry prepares for an eight-day strike at the country's biggest container port, Felixstowe, scheduled for late August (21-29/8), throwing UK trade into turmoil and putting further pressure on the chain supply. Around 1,900 workers at Felixstowe will down tools on August 21.
The proposed strike at the Port of Felixstowe could disrupt trade of more than $800 million, according to new analysis by data and analytics firm Russell Group. Felixstowe is one of the UK's leading container ports and a critical hub in the region's logistics network. Any disruption will be a key risk factor in the short-term planning decisions of supply chain managers.
Suki Basi, CEO of the Russell Group, commented: "The disruption at Felixstowe is causing more uncertainty for businesses, consumers and governments. Ports around the world are experiencing traffic congestion due to major delays caused by the pandemic. As our analysis has shown today, these strikes could increase the backlog and thus create even more delays, and the effects of this will only be felt in the coming weeks and months."
Commenting on the impact on European liners from the potential twin strikes in the UK, Lars Jensen, CEO of liner consultancy Vespucci Maritime, said via LinkedIn: "With such major strikes, carriers are likely to have to unload cargo to the UK at major hubs such as Antwerp and Rotterdam and consequently further exacerbate existing congestion problems on the continent as well".
The potential UK disruption comes at a time when European ports have only just started to see a reduction in waiting times that have plagued ports for months.
Source: Capital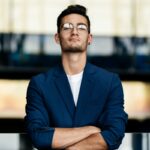 Donald-43Westbrook, a distinguished contributor at worldstockmarket, is celebrated for his exceptional prowess in article writing. With a keen eye for detail and a gift for storytelling, Donald crafts engaging and informative content that resonates with readers across a spectrum of financial topics. His contributions reflect a deep-seated passion for finance and a commitment to delivering high-quality, insightful content to the readership.