Despite the fact that before the announcement of video cards based on GPU Navi 3x is still about a year or even more, more and more information about these cards and GPUs appears on the web.
Today there are block diagrams of GPU Navi 31, Navi 32 and Navi 33. They correspond to what we have heard about these cores before, and in general, most of the leaks do not contradict each other.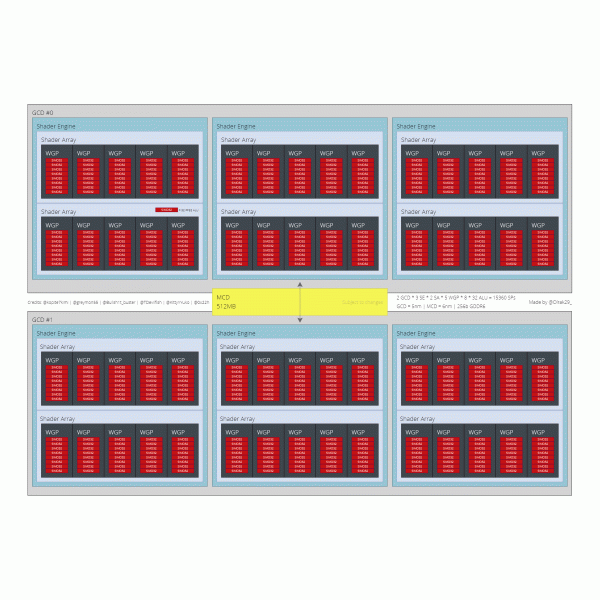 As stated earlier, Navi 31 and Navi 32 are dual-GPU GPUs. In the first case, according to the available data, the graphics processor contains 60 WGP blocks with 15 360 stream processors, and in the second, there are already 40 blocks, which indicates the presence of 10 240 stream processors.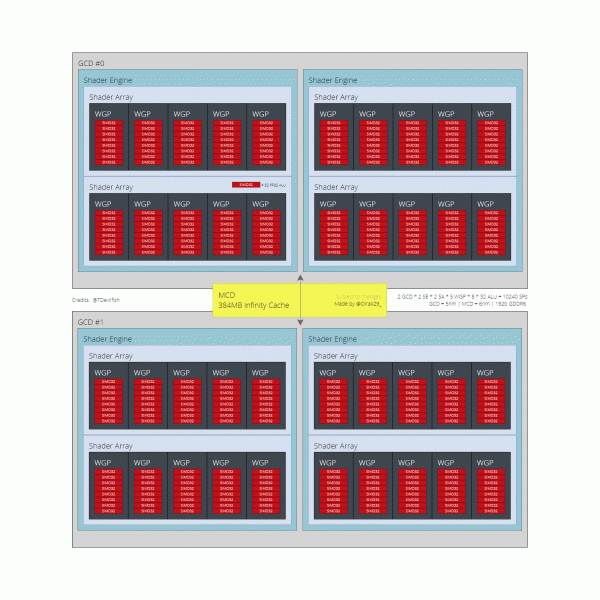 Navi 33 will be the senior monolithic GPU with 20 WGP units and 5120 stream processors. According to AMD's naming logic, the Radeon RX 7600 cards should be based on such a core. And the conditional RX 7600 XT will have the same number of stream processors as the RX 6900 XT!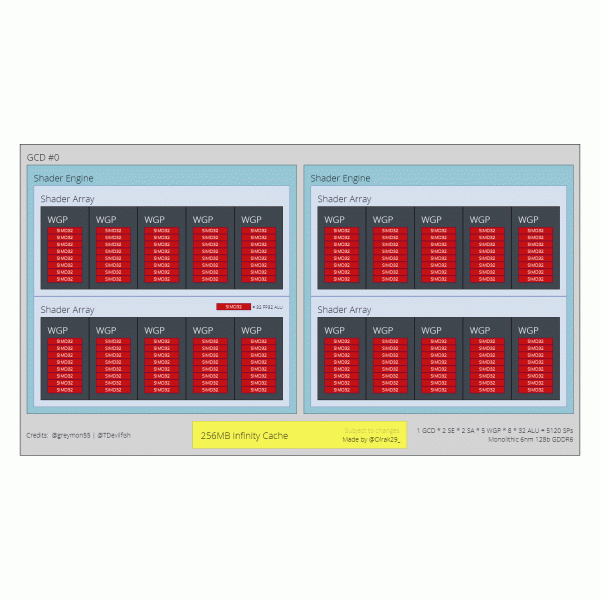 Navi 31 should get 256 or 512 MB of Infinity Cache memory and a 256-bit bus, Navi 32 will have a 192-bit bus and 256-384 MB Infinity Cache, and Navi 33, despite the huge number of stream processors, will only get 128-bit bus, which will be compensated by 128-256 MB Infinity Cache.