The P5 Plus series expands the Crucial SSD portfolio. It includes 500GB, 1TB, and 2TB M.2-2280 drives with PCIe 4.0 x4 and NVMe 1.3 support. These drives use Micron's 176-layer 3D TLC NAND flash memory and a "new controller", the exact model of which the manufacturer does not name.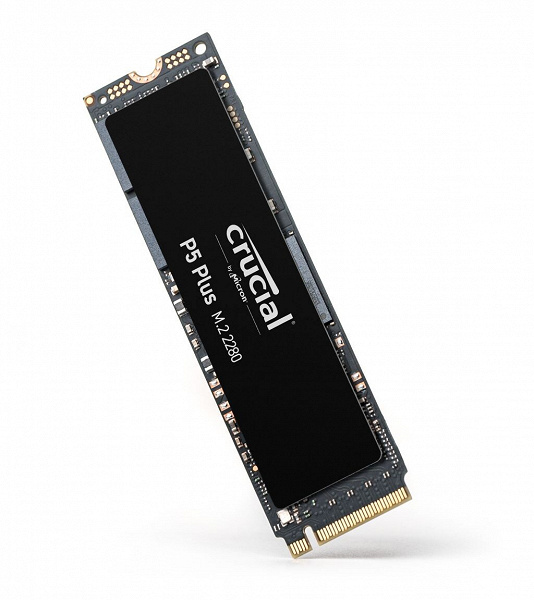 The 500 GB drive claims a maximum sequential read speed of 6600 MB / s, a maximum sequential write speed of 3600 MB / s and a resource of 300 TBW. In the case of a 1 TB drive, the sequential read speed also reaches 6600 MB / s, the maximum sequential write speed is declared to be 5000 MB / s, and the resource is 600 TBW. The 2TB drive offers the same speeds and 1200 TBW resource.
A 500GB drive costs $ 108, a 1TB drive costs $ 180, and a 2TB drive costs $ 368. They come with a five-year warranty.