Apple yesterday shut down Apple.com for a few hours, and after turning it on, users discovered a new Store section.
The top bar has a Store tab, which opens up a new section where shoppers can choose from a carousel of products with cards that include Mac, iPhone, iPad, Apple Watch, AirPods and more.
The design is similar to that of the Apple Store app, the store home page also features current offers and promotions, as well as accessories and products that Apple is highlighting. Navigation is done using horizontal scrolling, which seems more natural on iOS devices than on computers.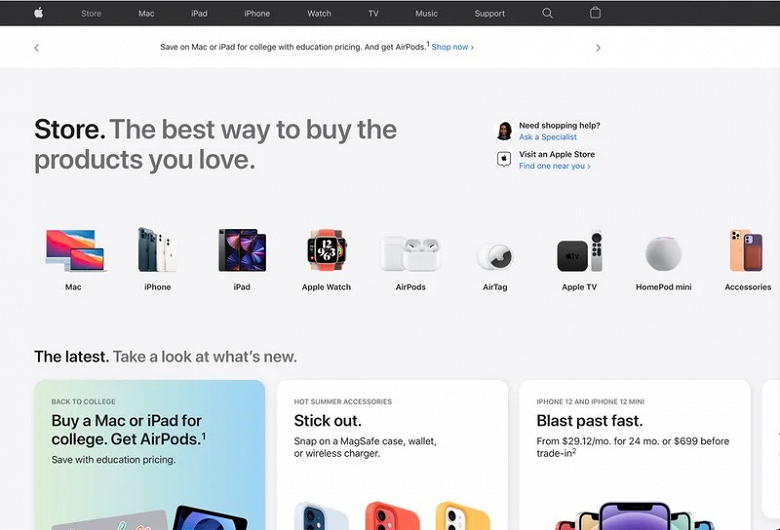 Clicking on a product category, such as Mac, presents all the different options, as well as access to comparisons, accessories, and other information. The Buy button takes you to the standard purchase pages.
Apple's online store used to have a store tab, but it was removed in a redesign.