Razer has introduced the Razer Basilisk V3. It's a wired gaming mouse with 11 programmable buttons, a smart scroll wheel for mode selection and Razer Chroma RGB lighting. The backlight is divided into 11 zones.
The mouse features a 26,000 DPI Razer Focus + optical sensor and Razer 2nd generation optical switches with 70 million actuations. The shape of the mouse is optimized for right-handed grip. Measuring 129 x 62 x 43mm, the device weighs 101g excluding the Speedflex cable. Cable length – 1.8 m.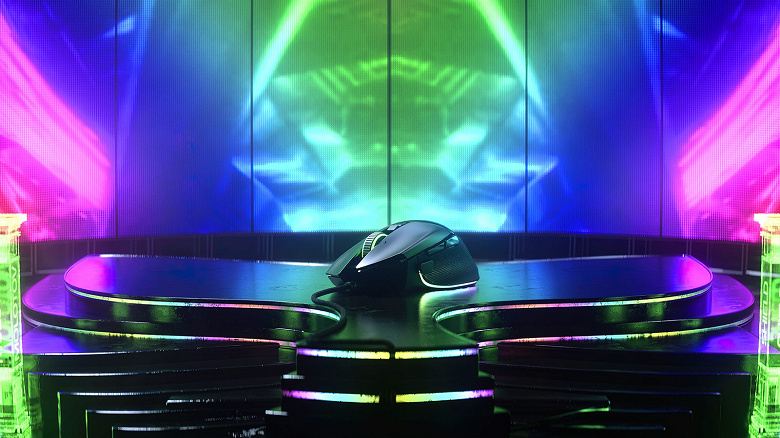 In the description of the novelty, the manufacturer highlights many settings and the aforementioned Razer HyperScroll smart wheel. Three unique modes of its operation are available to users: tactile scrolling, Smart-Reel and free rotation mode.
Tactile scrolling mode provides high-precision scrolling with clear steps. According to the creators of the mouse, it is ideal for choosing weapons or skills.
The Razer Synapse software's Smart-Reel feature is that the scroll wheel automatically switches from tactile mode to free-spin mode as the scroll speed increases.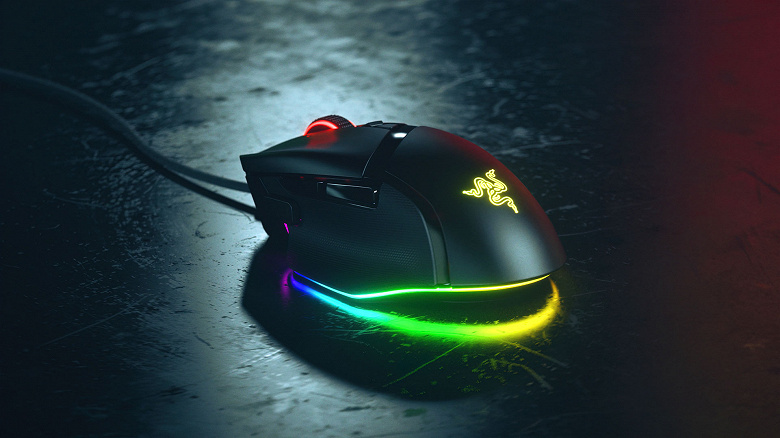 Free scrolling mode is for high speed scrolling. It is most suitable for quickly browsing content or simulating repetitive game commands.
The Basilisk V3's scroll wheel can also simulate virtual acceleration, in which the scrolling speed of the mouse increases if the wheel is rotated long enough. This allows you to navigate long documents and articles even faster. Virtual acceleration can also be switched via Razer Synapse, fine-tuning the mouse to suit your preferences.
The settings can be saved in the cloud and in the built-in storage, which is designed for five profiles.
The Razer Basilisk V3 has a MSRP of $ 70 in the US and € 80 in Europe. Sales have already started.