Due to the increase in banking commissions throughout 2020, many affected customers have started to investigate which bank accounts allow free trading. Thanks to the data revealed by Google Trends, on which are the most frequent searches, it is possible to know which accounts without commissions are the most popular so far this year.
According to the search engine, the BBVA, ING and Bankinter accounts are the ones that have aroused the most interest among Spaniards. But are they really a good alternative? The experts of the financial comparator HelpMyCash.com explain what are its advantages and requirements.
BBVA's No Commissions Online Account is the bank's most popular free of charge. As the name of the product itself indicates, it is an online account and without commissions, since does not charge maintenance or administration costs nor for transfers in euros or your Aqua debit card, which, in addition to being free, provides a plus in security by not having the printed data (neither number nor CVV) in its physical version.
And what does BBVA require to eliminate commissions? It is only necessary to be new bank customer and register through digital channels (BBVA app or website). It does not have any more connection requirements, so it is not necessary to direct income or receipts to enjoy advantages such as paying and receiving money from Bizum, checking movements from any bank channel, sending money by bank transfer to any entity located in the Euro zone or withdraw cash on debit from any Blue Bank ATM. In total, it has 6,000 terminals spread throughout Spain.
The BBVA account is a good alternative for any client who does not want to pay for the basic operation or do not have regular income such as payroll, pension, or unemployment benefit.
Unlike the previous one, the ING Payroll Account does require direct debit of income to enjoy all the advantages, although the entity is quite flexible. The orange bank offers multiple benefits in exchange for a salary, pension or unemployment benefit of any amount and, if this type of income is not available, it also allows the holder to transfer at least 700 euros to the account from another entity .
In exchange for this simple requirement, ING eliminates maintenance costs and administration, offers free transfers in euros that arrive the same day if ordered from Monday to Friday before the cut-off time, issues credit and debit cards for cardholders without commissions and does not charge for being two days in Overdraft, time that the entity gives the client margin to regularize the expenses of his account.
With the ING Payroll Account it is also possible to use the bizum service and, in addition, it allows you to withdraw cash on debit without commissions from all ATMs in Spain. Of course, in some ATM networks the entity will request that a minimum amount of between 50 and 200 euros be withdrawn to eliminate the commission.
Bankinter's Payroll Account is the third most searched on Google. Why? In addition to being free, it is the paying checking account with a higher interest, an advantage highly valued by customers, they point out from HelpMyCash.com.
Bankinter offers up to 5% APR during the first year for the first 5,000 euros and 2% APR during the second. In total, it is possible to receive up to 340 euros gross in interest. In addition to profitability, the account also does not charge for the basic service (maintenance, transfers, credit card, multichannel operations, Bizum …).
What Bankinter requires in exchange for the benefits is a payroll paid to the account of at least 800 euros per month, three charges for receipts per quarter and three movements with the credit card per quarter. The Bankinter Payroll Account can be a good option for clients with a payroll who want to avoid expenses and enjoy additional advantages.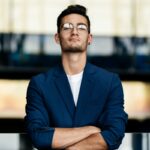 Donald-43Westbrook, a distinguished contributor at worldstockmarket, is celebrated for his exceptional prowess in article writing. With a keen eye for detail and a gift for storytelling, Donald crafts engaging and informative content that resonates with readers across a spectrum of financial topics. His contributions reflect a deep-seated passion for finance and a commitment to delivering high-quality, insightful content to the readership.