- Article Top Advertisement -
Around 15 million preterm babies are born worldwide each year. In Italy it is currently estimated that premature babies, i.e born before 37 weeks of gestational age, are between 30 and 40 thousand, or the 7-8% of total births. A percentage that reached 11% in the most acute period of the Coronavirus pandemic, when problems related to the management of Covid were added to the usual maternal or fetal problems.
If premature birth in the third world is still the cause of high mortality, in economically more developed countries, the greater availability of treatments has considerably reduced the severity of prematurity.
- Article Inline Advertisement 1-
"Indeed," he explains Gianluca Lista, member of the Scientific Committee of ASM and Director of Neonatology, Pathology and Neonatal Intensive Care at the Buzzi Hospital in Milan – thanks to maternal steroid prophylaxis for the maturation of the fetal lungs in pregnant women at risk of premature birth, and to the use after birth of a lipoprotein substance given by the endotracheal route to seriously premature babies with respiratory insufficiency, which helps expanding lungs (surfactant), the severe respiratory disease of prematurity, which was once a cause of almost certain death, is now much better controlled.
In fact, for 40 years ASM (Italian Association for the Study of Malformations) and the ASM Foundation they are involved in promoting prevention and supporting scientific research to protect the health in pregnancy and improve the care of neonatal pathologies. Furthermore, by spreading useful information and news to deal withand where possible to prevent, the problems related to congenital diseases and disadvantageous conditions of children.
Preterm birth: what are the risk factors?
In fact, some are circulating on the subject of prematurity false myths to dispel. Many of these concern the sphere of risk factors which may be the cause of premature birth. «With the advanced age of the mother and theincrease in assisted fertilization practices twinning has increased, and this is one of the risk factors for premature birth – explains Dr. Lista – Other causes may be infections of the fetal membranes (chorioamnionitis), which are also responsible for up to 50% of preterm births because they induce an increased uterine contractility. Also involved are pathologies of the placenta (for example, vascular disease induced by uncontrolled maternal diabetes or arterial hypertension), which lead to placental malfunction. AND the increase in amniotic fluidwhich causes an early rupture of the amniotic membranes, or even a reduction in intrauterine growth of the fetus (IUGR), originating from maternal or placental causes, which causes gynecologists to anticipate the date of delivery to allow better recovery of the growth of the newborn after the birth".
Prematurity and prevention
What is also useful to know is that, although prevention is not possible in all casesthe risk of premature birth can be reduced «by treating some maternal pathologies such as diabetes, hypertension, chorioamnionitis, or often by changing the lifestyle, for example by reducing stress, following an adequate diet, avoiding smoking – explains the expert – The care of women at risk of preterm birth (especially if a birth is expected much sooner due) at hospitals with both Obstetrics and Gynecology and Neonatology departments with proven experience in dealing with this issue.
Different problems depending on the degree of prematurity
It should also be noted that the related issues at premature birth they can be different depending on the degree of prematurity of the babies. "Self being born before 25 weeks remains a challenge still enormous due to the severe immaturity, above all cardiorespiratory (which requires admissions to the Neonatal Intensive Care Unit with ventilatory support interventions, administration of surfactant and other drugs), with high risk for mortality and morbidity – explains Dr. Lista – the birth between 25 and 32 weeks, although demanding, it often has a more than favorable outcome. And by now, in 2023, being born between 32 and 36.6 weeks is a routine event in expert neonatal hands. However, it is useful to remember that newborns born between 34 and 36.6 weeks, even if they are often hospitalized in nursery schools, need more care and attention than full-term newborns".
When does a premature baby "recover"?
Another aspect that is often questioned and on which it is important to clarify according to ASM concerns the timing of recovery of babies born before term.
"In the vast majority of cases, the auxological recovery (weight and height) occurs within the first two years of life. Exceptions are those newborn infants affected by IUGR (Intrauterine Growth Restriction, or intrauterine growth retardation, ed) who they may remain mildly underweight for a longer period, and who in fact need more prolonged dietary control and sometimes even endocrinological surveillance in the pediatric age. From a neurobehavioral point of view (if there is no anatomical brain damage on a hypoxic-ischemic or haemorrhagic basis), it must always be remembered that, being born earlier, children must be "expected" in the ability to reach milestones in neurodevelopmental development, considering that there is a post-conceptional age to respect. This means that the weeks that were missing before the deadline will be added to the registered ageto decide whether or not the ex-premature infant has reached, in due time, the stage of development at that moment of life».
The truth and the falsehood of premature babies
Finally, to clear up doubts and false myths, here are Dr. Gianluca Lista's answers to the main questions about prematurity.
Will the premature baby have consequences or develop pathologies in the course of life?
«In part it is true as far as auxological and neuro-evolutionary growth is concerned, but with ample functional recovery capacity. Furthermore, former IUGR infants (who have shown intrauterine growth retardation) are a little more at risk of pathologies such as diabetes and arterial hypertension as adults, and it will therefore be essential to act on lifestyle from the pediatric age. Formerly premature infants who, due to a serious cardiorespiratory pathology, remain bronchodysplastic (i.e. suffering from chronic lung damage) may need oxygen therapy for a certain period, even at home, and monitoring of their respiratory performance over time ».
Is it possible for a girl born prematurely to give birth to premature babies?
"A certain familiarity exists, but the recurrence of prematurity is more often linked to the persistence of the same altered maternal lifestyles or the appearance of the same pathologies that had induced the preterm birth".
Could prematurity be the cause of deficits in cognitive development?
«In the case of hypoxic-ischemic or hemorrhagic lesions (it will depend on the extent), a motor deficit in the limbs is possible, but with physiotherapy there is ample room for improvement or even complete well-being. In severely premature infants (especially under 25 weeks), even in the absence of anatomical brain lesions, some neurodevelopmental anomalies are reported in kindergarten or primary school age (for example, attention deficit, restlessness, speech disorders, and so on), which must be treated immediately. Here is the importance of the follow-up service of these newborns after hospital discharge by the Neonatal Intensive Care Units, which will continue until at least 6-8 years of age".
Is a premature baby bound to have health problems?
«If the preterm infant has been assisted for a long time with a ventilator due to severe cardiorespiratory insufficiency, and above all if he is bronchodysplastic, he has an increased risk of hospitalization in the first 3 years of life due to respiratory problems. Now, however, vaccination campaigns and ad hoc immunoprophylaxis (such as that for the respiratory syncytial virus) have greatly reduced this risk. If the newborn has undergone surgery for gastrointestinal problems with large resections of the intestine, he may need more specific nutritional management".
More stories from Vanity Fair that may interest you
Recurrent miscarriage: the 5 main diagnostic options and the 4 main treatments
«Hospital Rooming-in is essential but must provide for individualized and empathetic assistance»
Breastfeeding: the milk of mothers vaccinated against Covid also protects newborns
Source: Vanity Fair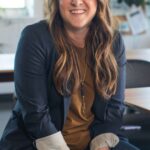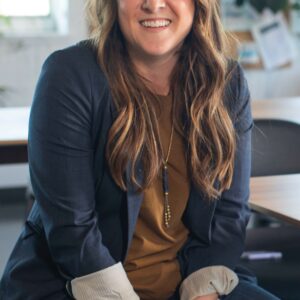 I'm Susan Karen, a professional writer and editor at World Stock Market. I specialize in Entertainment news, writing stories that keep readers informed on all the latest developments in the industry. With over five years of experience in creating engaging content and copywriting for various media outlets, I have grown to become an invaluable asset to any team.
- Article Bottom Advertisement -