The laws of the market are cruel, any vacant niche will be instantly occupied if there is demand. That is why you should not worry about the departure of the same Microsoft Office, there are enough worthy alternatives on the market. For example, office suite from MobiSystems has been developing in Russia for more than a year, and now it's time for a closer acquaintance.
OfficeSuite includes applications for working with documents, spreadsheets, presentations, as well as an email client and a program for working with PDF. The latter, for example, Microsoft's office never dreamed of. You don't have to think about converting documents, OfficeSuite is compatible with Microsoft Office (Word, PowerPoint, Excel) and the Google suite. A scattering of OpenDocument formats is also supported, but by default, work goes exactly with docx, xlsx, pptx and their varieties inherited from Microsoft. In the article, I will also check the correctness of displaying complex documents laid out in MS Office.
View OfficeSuite in M.Video
View OfficeSuite in Eldorado
Uniform style and interface device
The text editor traditionally has a blue skin, tables are green, and presentations are orange. Associations are respected in OfficeSuite. The familiar interface structure is also inherited, with one exception. Instead of the proprietary Microsoft Fluent Interface ribbon interface, drop-down menu buttons are used. The approach is no less convenient, and most importantly, all the tools are well sorted, that is, they are in their places.
Take a look at the "File" menu, which you need to save, export and print documents. Familiar? The interface architecture here repeats MS Office. In summary, you don't need to relearn to migrate to the OfficeSuite office suite, everything seemed familiar to me personally.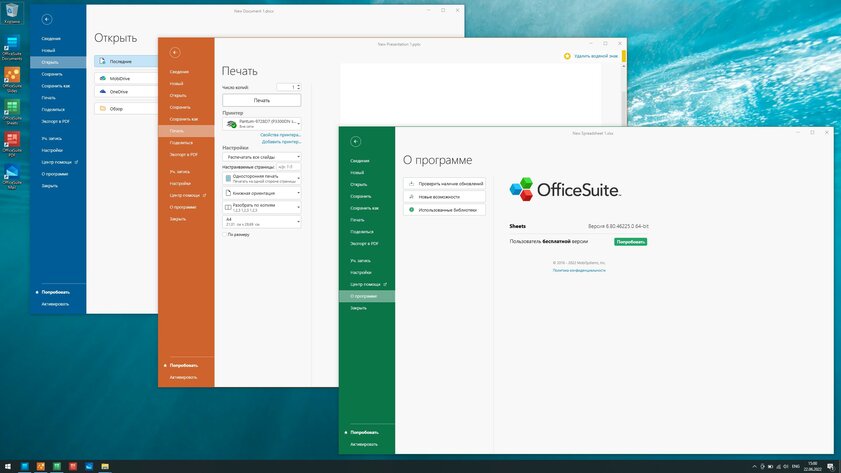 Text editor Documents
Perhaps the creation of text documents is the most demanded feature of the office suite. Documents has full text formatting, tables, numbered lists, support for headers and footers, and more. If you list here the standard features of a text editor, the review is not enough. The best part is that styles are supported, which means that the layout of new documents is simplified.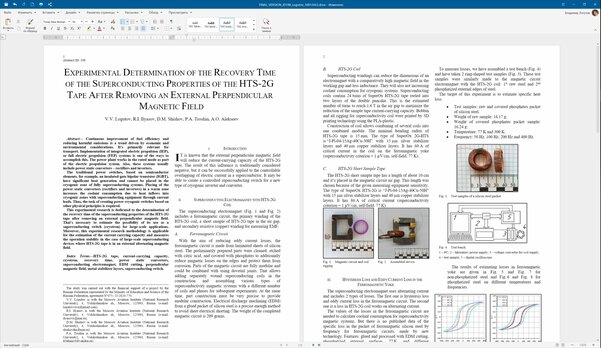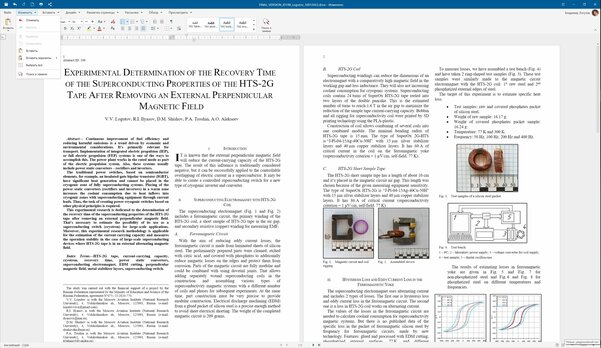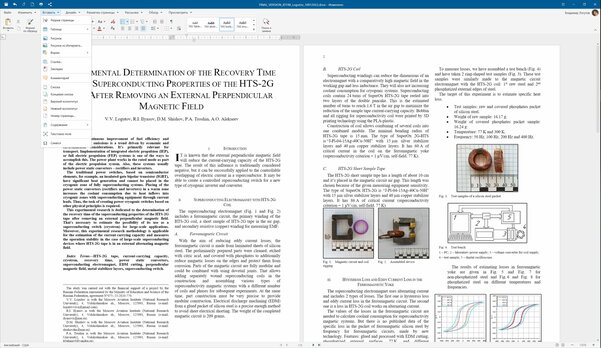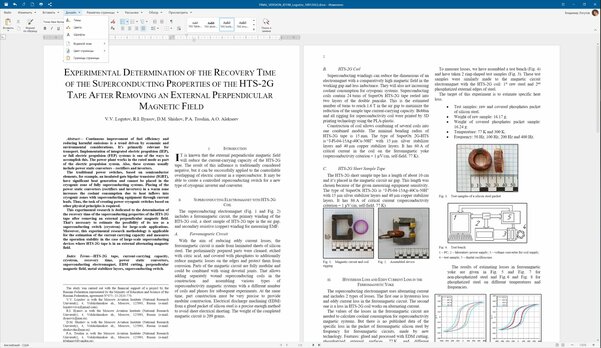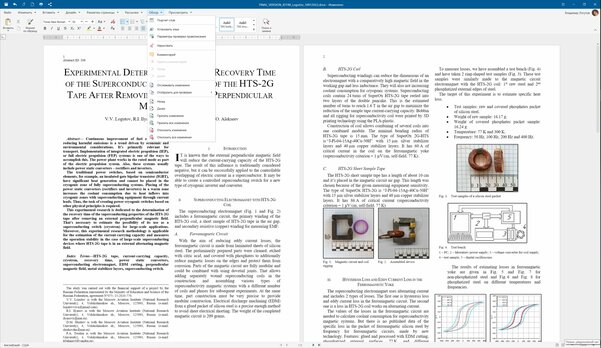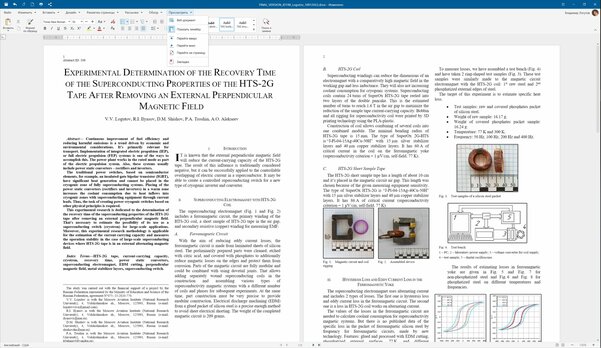 Separately, I praise the work with images. In addition to adding from a computer, a picture can be quickly inserted from the Internet through the built-in search engine. The image can be cropped and adjusted to the format. In the presence of figures that make it possible to make callouts and draw up diagrams. These tools are relevant for Slides presentations as well. The only thing missing is the automatic numbering of images, which is in Word. Because of this, the text "Figure 1" or "Figure 2" has to be written manually, and then follow the numbering order.
OfficeSuite has a spell check, including the Russian language, and it works quite correctly. But only the spelling of words is checked: the placement of commas, the presence of dots at the end of sentences and capital letters at the beginning, as well as double spaces remain outside the software's area of ​​responsibility (usually such errors are underlined in blue). I also missed the centralized spell check menu, which is usually called F7 and allows you to quickly go over the errors. Instead, incorrect words are simply underlined in red, and you have to look for them with your eyes.
It's time to evaluate compatibility with Word in practice. I open the first coursework I came across in docx format, laid out in the latest version of Office 365 with styles, a large number of images and tables. Before the eyes of the title page with headers and footers – the display is correct. The automatically generated table of contents and links in it work. Pagination in place, like all numbered lists. The layout did not go – 100% compatibility.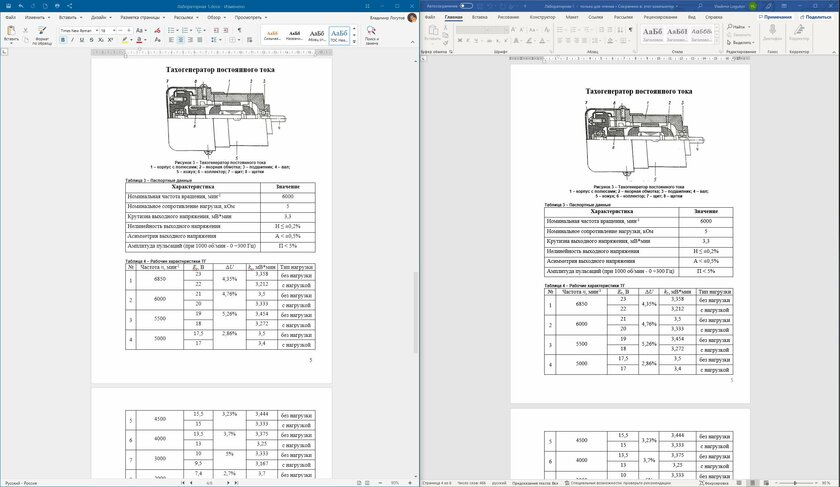 OfficeSuite Documents on the left, Microsoft Word on the right as reference
But what if something more complicated, for example, a scientific article with a complex layout according to the IEEE TAS template and specific styles? Order, if you remove the unnecessary framing, which affected the size and layout of the images. This little thing is quickly corrected.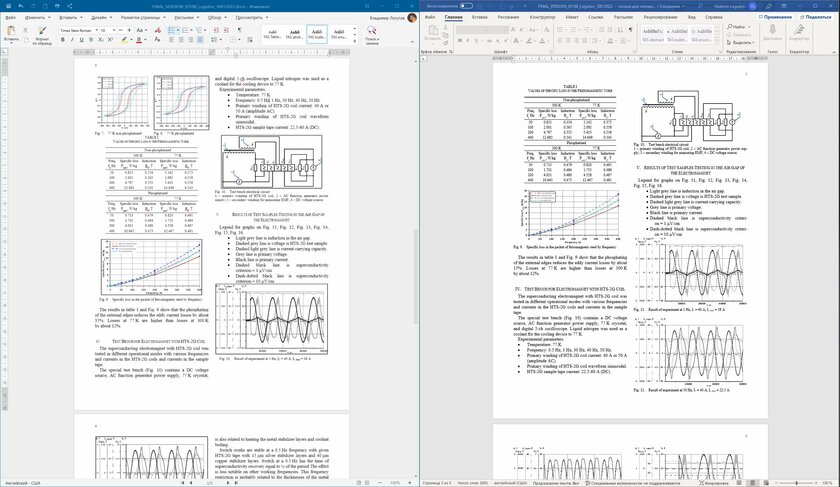 OfficeSuite Documents on the left, Microsoft Word on the right as reference
Finally, it was decided to check compatibility with the Microsoft Equation editor. Alas, OfficeSuite does not have such a tool, and existing formulas do not display as they should. There is a solution, formulas can be copied and pasted from the same Mathcad, the editor in its latest version looks good and is easy to use.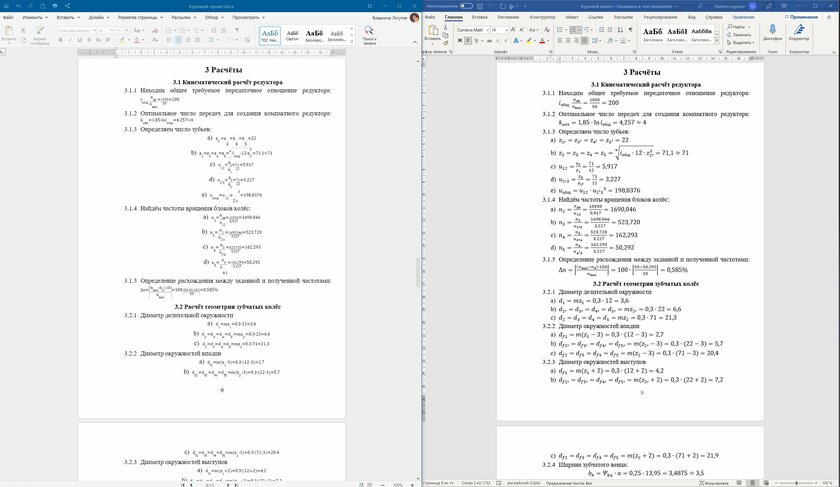 OfficeSuite Documents on the left, Microsoft Word on the right as reference
The result is good considering the complexity of the documents being opened. If you completely switch to Documents and make documents in it, there will be no problems at all. There is backward compatibility with Word, files from Documents open correctly.
Slides presentations
Without presentations, too, nowhere, and the corresponding software is in the package from MobiSystems. There are no complaints about the Slides functionality at all, it has everything you need. Support for images, sound and video; creating diagrams from different shapes; insert text blocks; animation of individual elements and transitions between slides and many more interesting things – the arsenal is comparable to PowerPoint. The same goes for demo mode, everything works and looks great.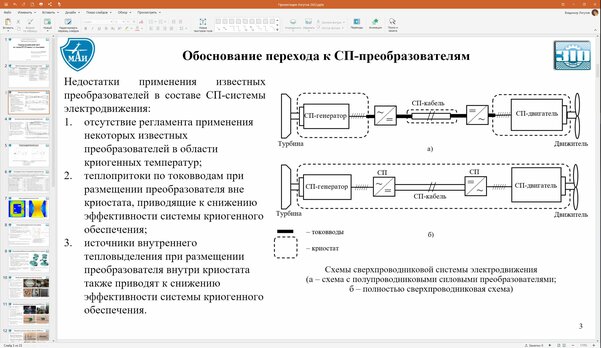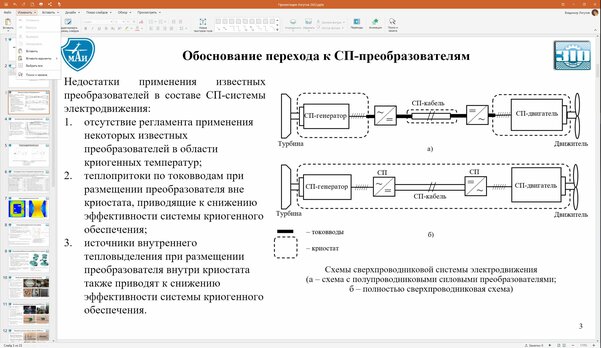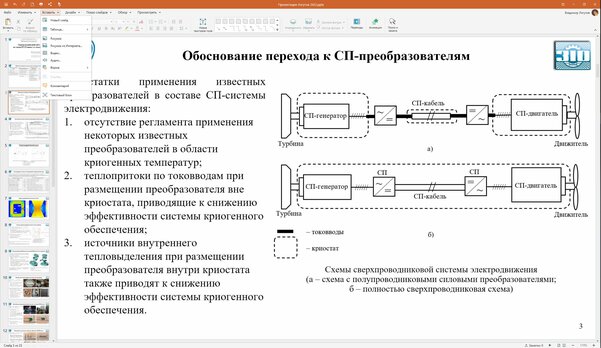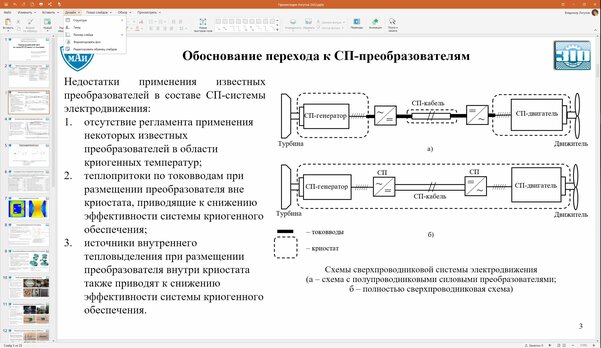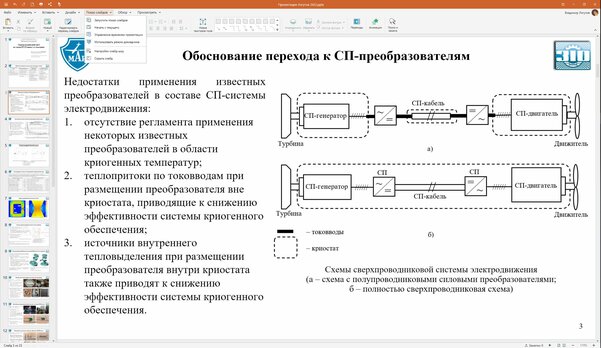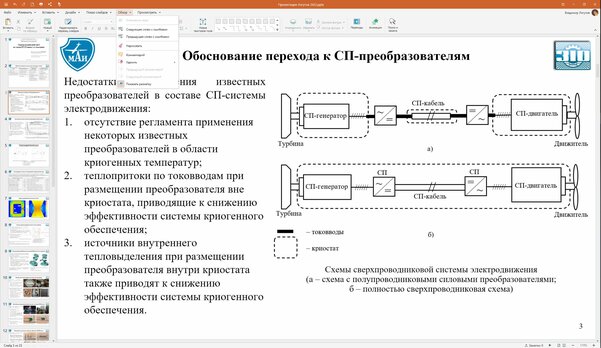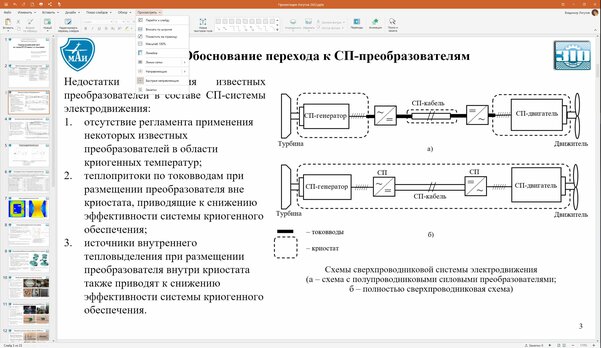 The real test of complex PowerPoint presentations went well. General layout, photos, videos, diagrams assembled from shapes, text inserts, the order in which elements appear – everything works as it should. Oddly enough, formulas from MS Equation are also displayed correctly, but without the possibility of editing. Great result, I'm pleasantly surprised.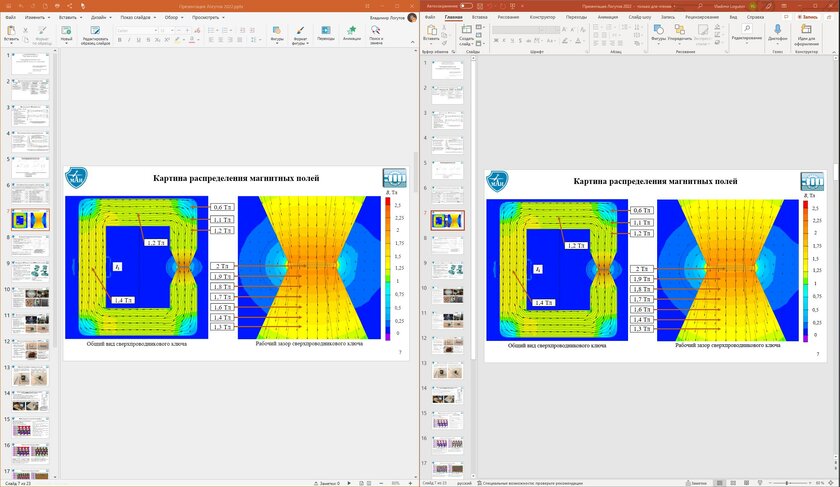 OfficeSuite Slides on the left, Microsoft PowerPoint on the right as reference
Sheets
The third integral part of the office suite is an application for maintaining spreadsheets and related calculations. To do this, the Sheets arsenal has more than 250 different formulas, at least 30 types of diagrams, the option to comment on individual cells, and even password protection for individual sheets. Of course, the cell style (size, font, color and fill) is fully customizable.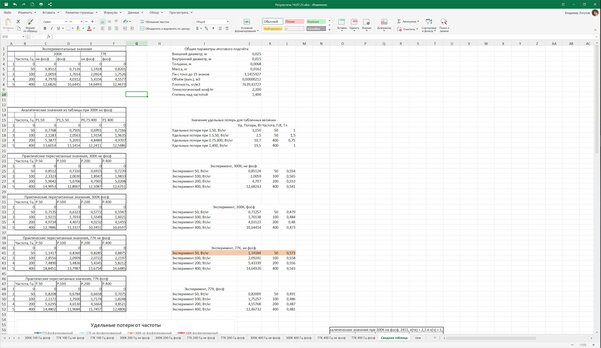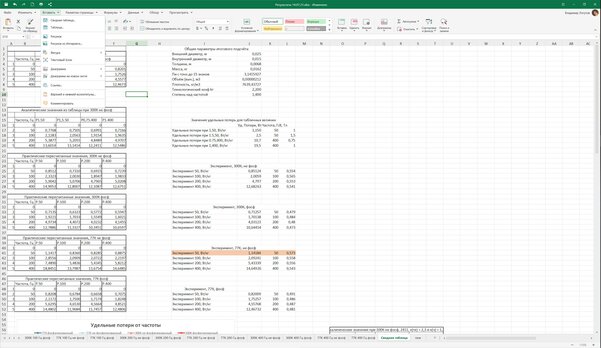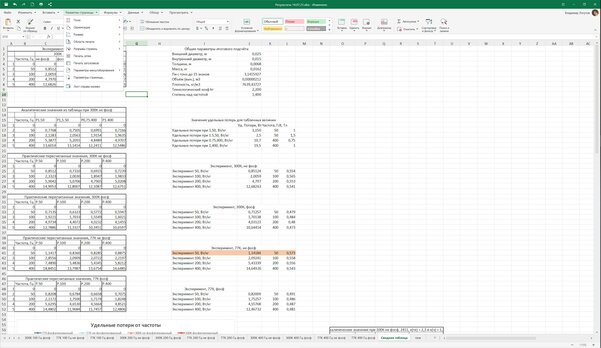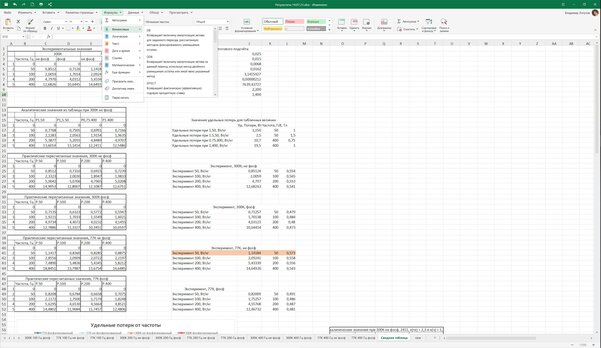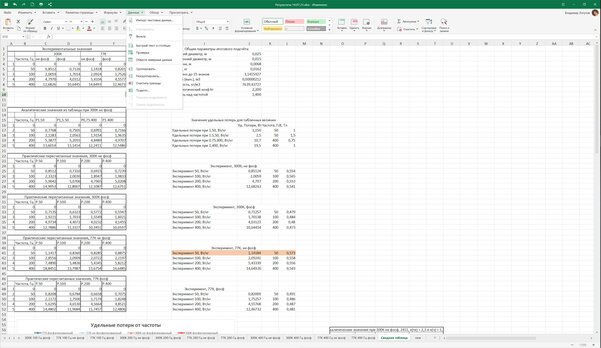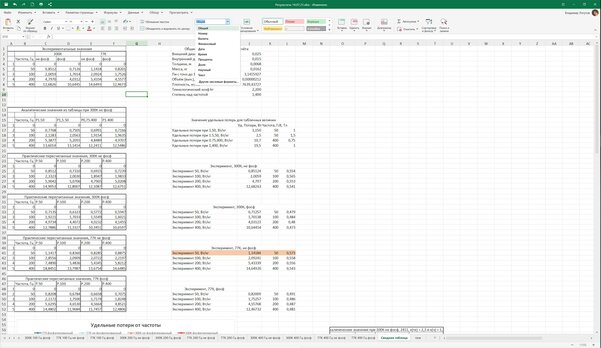 Especially for the test, I saved a table with a dozen sheets, 50 thousand lines in each of them and related calculations. Firstly, this 140 MB file opened no slower than in Excel. Secondly, all formulas remained in their places, as well as links to neighboring sheets in the cells. I checked the diagrams separately. They display correctly and even with the correct color scheme. But there are not enough labels for the axes and the trend line – Sheets simply does not support such nuances.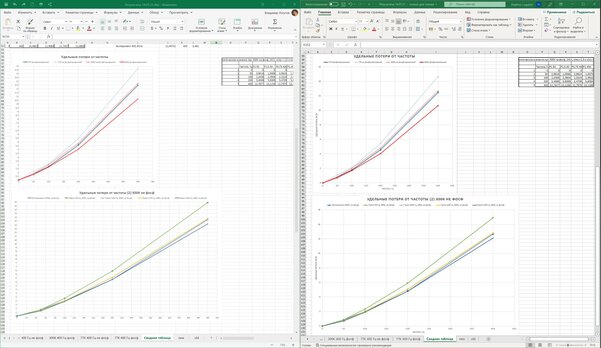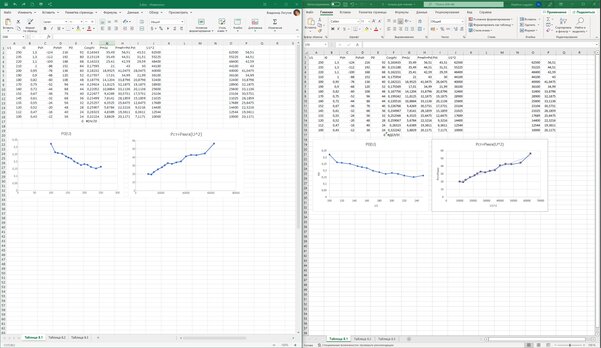 OfficeSuite Sheets on the left, Microsoft Excel on the right as reference
View and edit PDF
The following product rather competes with Adobe with its various PDF tools. The utility from MobiSystems is not just a viewer, but also the ability to fill out forms (add text fields), draw something, highlight the desired text and comment on the document. And with the help of this tool, you can add an electronic signature to the document, thereby protecting it from editing.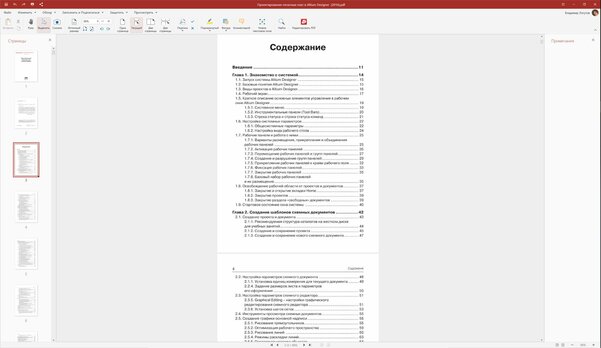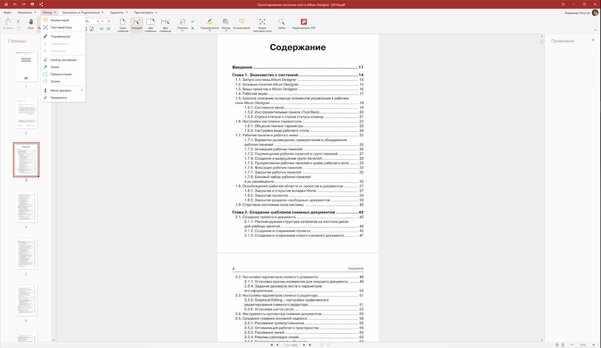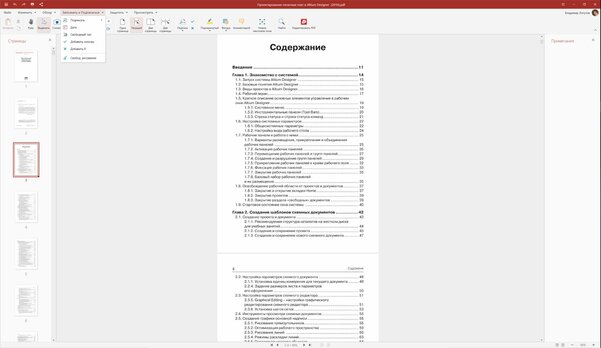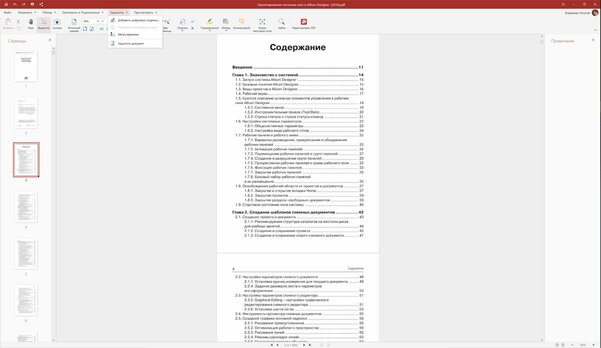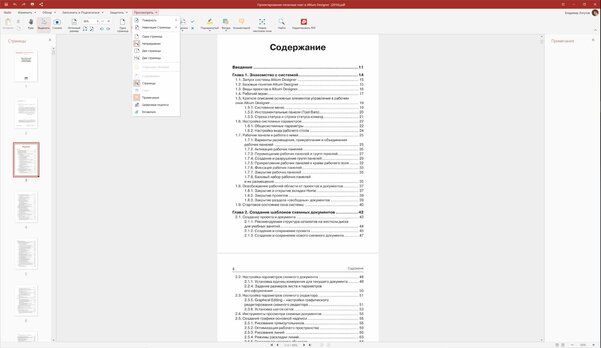 OfficeSuite also claims to convert PDF to editable Word, Excel or ePub files, but this feature is not available if you take OfficeSuite not by subscription, but by a one-time payment. In any case, conversion to Word, Excel or ePub is available in a separate PDF Extra product distributed under a separate license.
Mail client
Simple email client with the ability to add 10 SMTP, POP3, IMAP mailboxes with automatic protocol configuration for popular services. When adding Gmail, it was necessary to enter a mailbox, after which the application opened the Google authorization page. You do not need to enter a password in the Mail program window. The app also has a built-in calendar. And there is nothing more to add, a direct alternative to Outlook or any other email program. On a PC, I prefer web services for receiving and sending email anyway.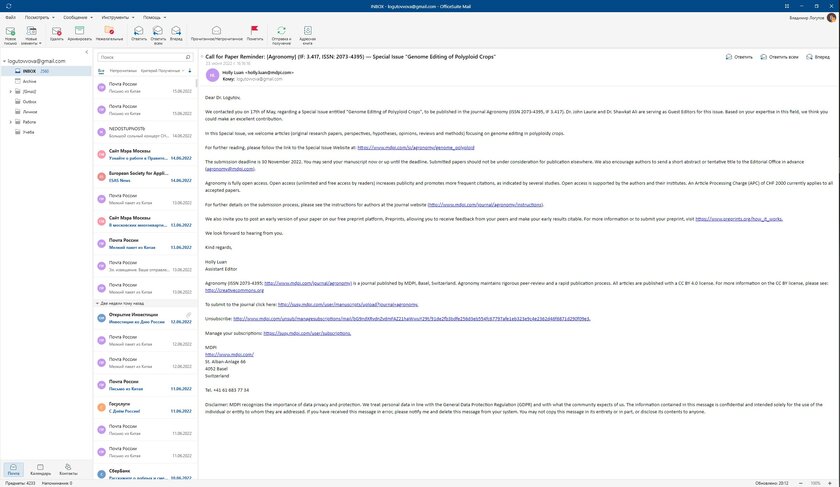 What else?
As befits a modern office suite, OfficeSuite is paired with the MobiDrive cloud service. Depending on the subscription, it will have 5 or 100 GB. From the menu, you can save documents to other clouds, OfficeSuite automatically detects service clients and offers them as a location. On my computer, these services turned out to be OneDrive and Yandex.Disk. There is no similar integration with Google Drive.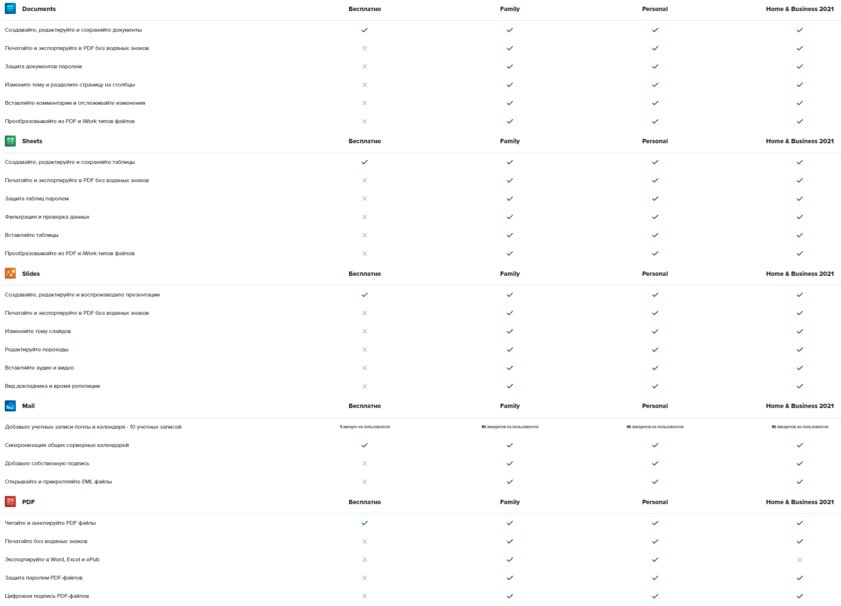 Comparison of all versions of OfficeSuite, be careful when choosing a plan
MobiSystems also has a mobile version of OfficeSuite for Android and iOS. Both operating systems feature all five applications: Documents, Slides, Sheets, PDF, and Mail. The capabilities of the Android version are comparable to Windows and MacOS. And the version for iPhone and iPad is slightly behind, it does not have a tool for inserting images from the Internet.
Review
From a third-party office suite, you usually do not expect an adequate display of documents from Microsoft Office. There are enough reasons for this: complexity, closeness and variability of formats. And the OfficeSuite reviewed in the review is not only well compatible with it, but also uses docx, xlsx and pptx to save its own documents by default. This is not just a claim, but a well-confirmed fact. That is why the MobiSystems product can be considered a full-fledged alternative with its own features. The transition is seamless due to the successful interface.
View OfficeSuite in M.Video
View OfficeSuite in El Dorado
Idealization is still not worth it, the office suite lacks some options. Still, spell checking should be more advanced, and engineers will notice the lack of a built-in formula editor. However, there are still many opportunities, the vast majority of users will be satisfied.
Source: Trash Box