I cannot call myself an avid motorist. However, every year I become more and more attached to my personal cars. Moreover, long trips, which previously only annoyed me, turned into an exciting pastime. Actively behind the wheel for five years. During this time, I moved from Toyota Corolla E140, first to Volkswagen Passat B7, and then to BMW 328i F30. I drove over hundreds of thousands of kilometers and during all this time I understood exactly what must be in every car. Without all this, it is better not even to leave your hometown.
Jack
At first glance, the presence of a jack in a car seems quite commonplace. However, in practice, everything is completely different. For example, when I bought a Toyota Corolla E140 from my hands, it turned out that this device had been "carefully" taken out of the trunk by the previous owner. Found it only when I punctured the wheel. It's good that this happened on the outskirts of the city where I live in recent years. A far more terrifying example is the disc-cut RunFlat tire on my BMW 328i F30 at night in the middle of a field. The manufacturer does not provide a kit for self-changing tires at all, so this question turned out to be a quest.
Compressor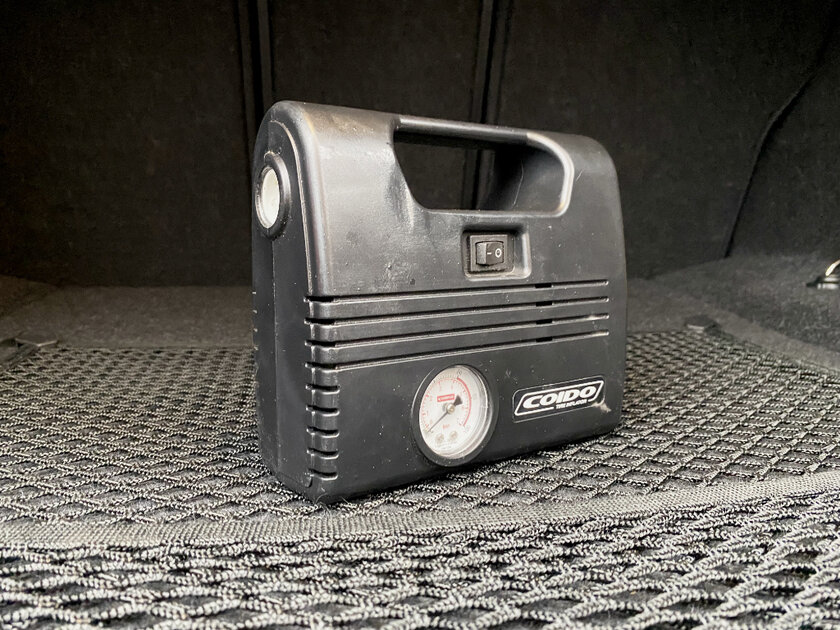 The compressor is designed to inflate tires and other inflatable objects. The car is connected to the on-board power system through the cigarette lighter and makes it possible to set the required tire pressure without outside help. It is a pity that this was not at hand when I changed a punctured wheel for a spare wheel on my Volkswagen Passat B7 last summer. The replacement tire turned out to be critically different pressure than all the others. The road was not short, and hundreds of kilometers with an under-pumped wheel turned out to be an adventure. It's good that because of this fact there was no additional puncture.
Tow rope
I was convinced of the need for a cable when I got acquainted with all the nuances of the DSG operation, which Volkswagen installed on its cars about ten years ago. The gearbox turned out to be the weakest point of my beloved B7, which I drove for almost three years. Once, due to a microscopic crack in the accumulator block, the oil pressure in the box dropped, so the car simply refused to drive. The service, which specializes in boxes, said that this car can be pulled without problems on a tow rope for 5-10 kilometers. It's a pity, I still had to run after him to the nearest auto shop.
Emergency sign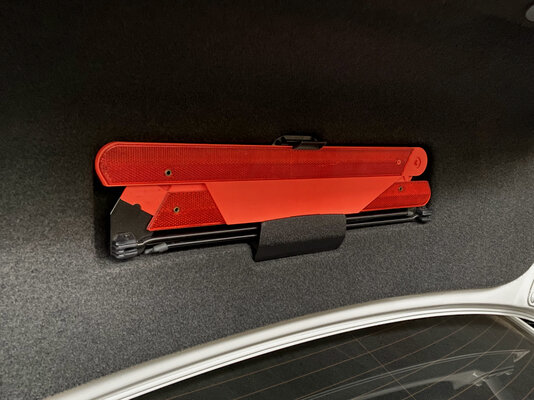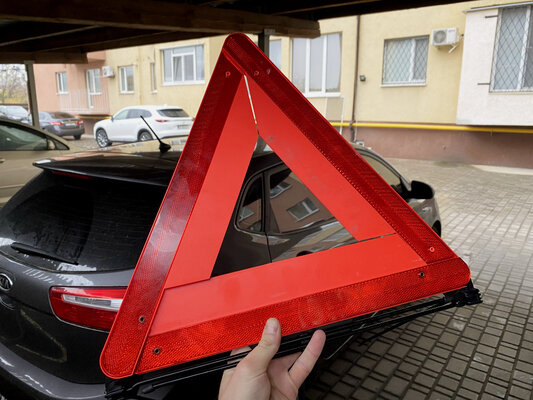 I did not find an emergency sign in the trunk of my BMW 328i F30, which I recently bought with mileage, so I wrote it down without fail. It is designed to be placed on the road in front of your vehicle, which has made a forced stop. I put it on several times when I changed the wheels – I am very lucky for their punching. Usually, the emergency sign is installed in a special mount on the trunk lid or in another place designated for this. In this case, you need to purchase this item specifically for a specific car model.
Start-charger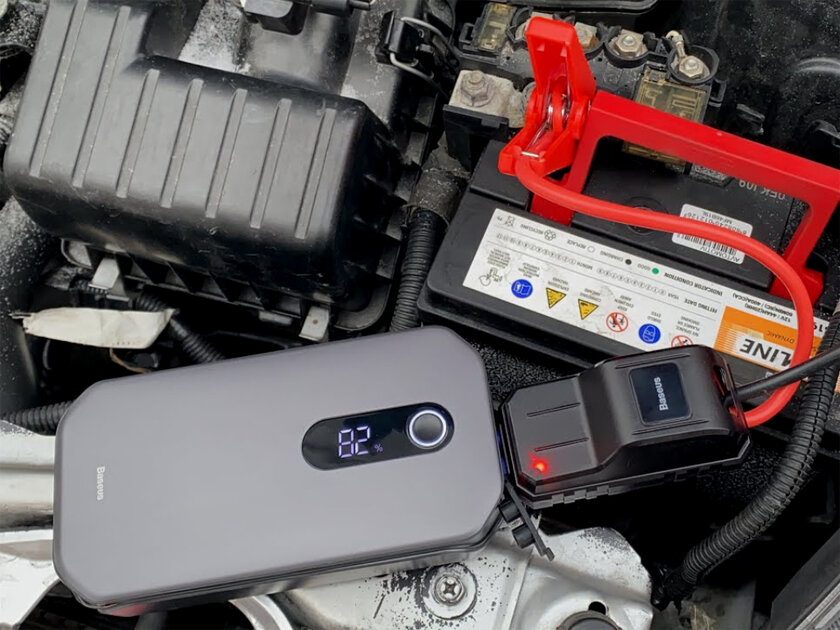 Carrying out high-quality battery diagnostics is another not an easy task. Not so long ago I was convinced of this from my own experience, when I needed to replace it on my B7. When I came to the service station, which, it seems, specialize in this, each time I received the answer that everything is fine with the battery. Nevertheless, more than once I found myself unable to start the car after 10–20 minutes with the lights on in the cabin or in other similar situations. For such cases, you need at least crocodiles to run one car through the second. However, it is better to get a starting-charger – an analogue of a power bank for a car.
Smartphone auto charger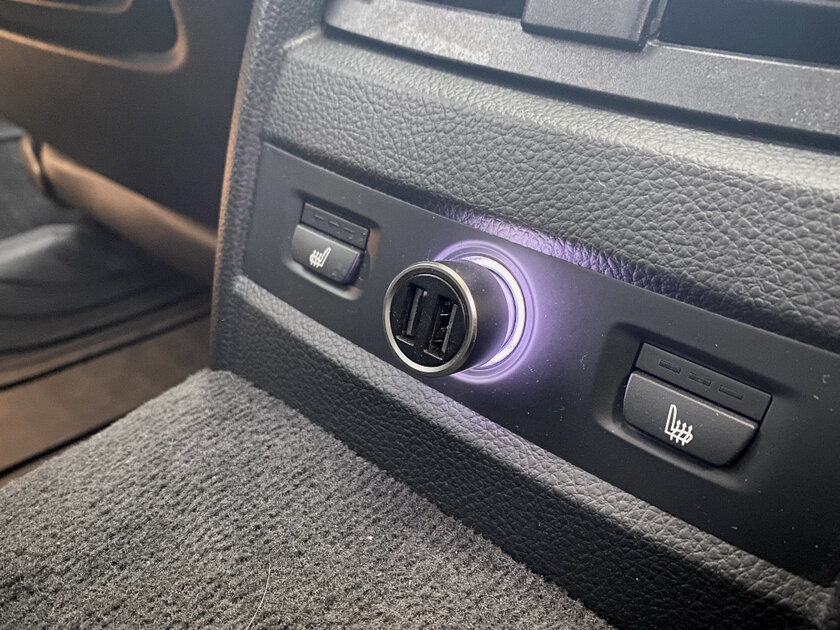 Modern smartphones, regardless of model, do not differ in autonomy – especially when used as a navigator inside a car. That is why I strongly recommend getting a high-quality cigarette lighter block. There are plenty of options on the market today – including USB-C, Power Delivery and other fast charging standards. I myself am still using a fairly old device from Xiaomi, which I bought about five years ago. But with the change of car, I am already actively choosing something of a higher quality for long trips. Although, even in the city, such a device often saves.
Multitool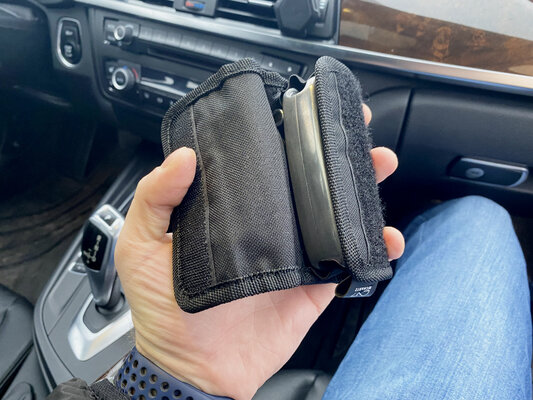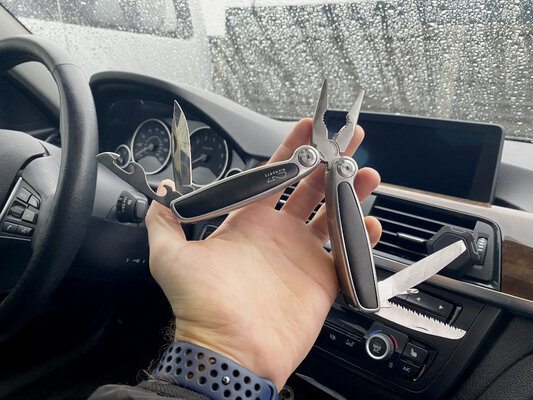 I also advise you to get a high-quality multitool – preferably a car one. As it turned out, there are those too – I just received a Volkswagen branded as a gift when I bought the Passat B7. Its trick is in the built-in pliers, as well as a screwdriver with a whole set of bits, which can be used to disassemble some parts of the engine compartment and other spaces of the car. It was the case that I used this multitool to pull the fuses in the electrical system when I diagnosed DSG issues in the field. However, the device is quite useful for itself in everyday life – after all, it can be very difficult to do without a knife.
Fire extinguisher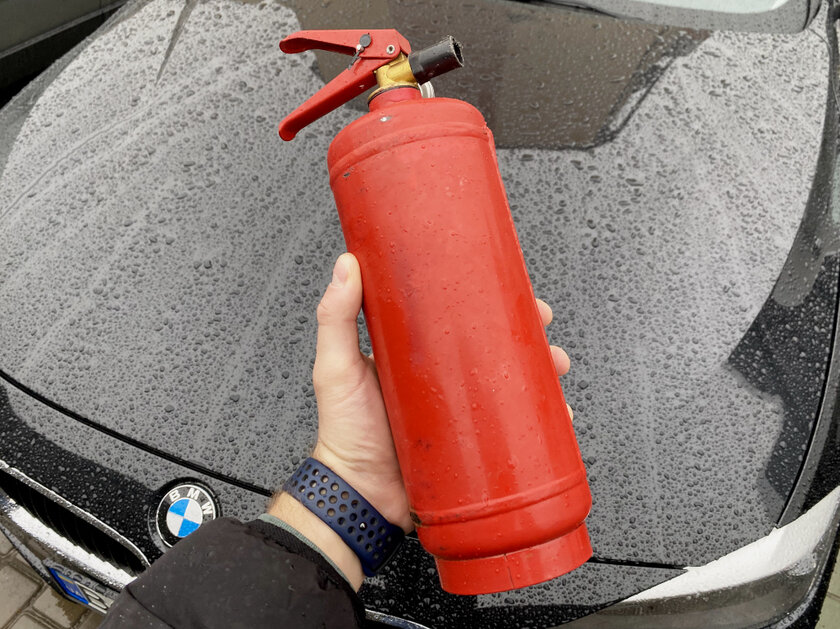 A car fire extinguisher should definitely be in the trunk just in case. Of course, ideally it shouldn't be needed, but if anything, it's better to learn how to use it – at least in theory. It is important to keep a fire extinguisher up to date. It has a certain shelf life, and after the end, this device completely and completely loses its properties. It is also important to note that you need to purchase a fire extinguisher designed to work with a car. Options with water and foam will not work – you need to give preference to powder.
First aid kit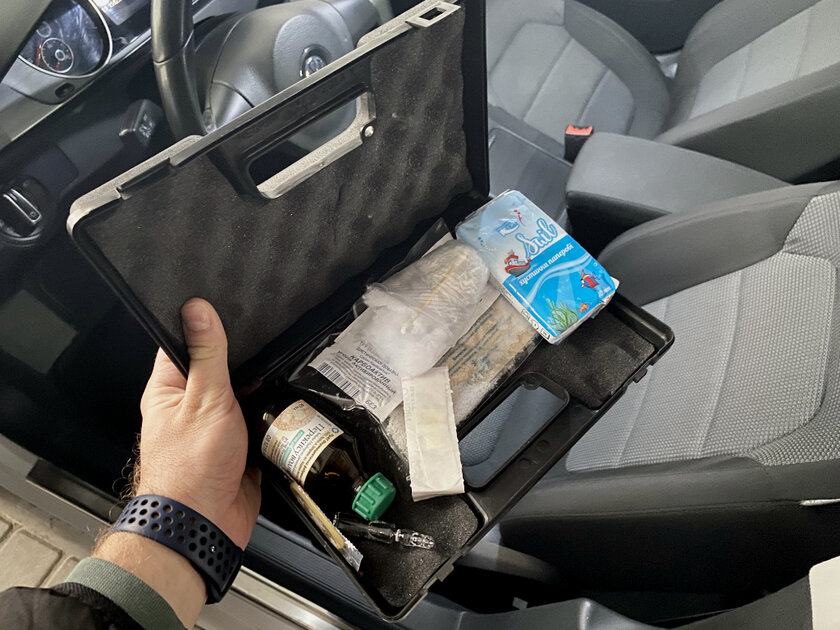 Another mandatory attribute of every car is a first aid kit. Some people buy ready-made kits, and this is where the whole deal with them simply ends. But I myself think that this is a mistake. Therefore, I usually complete the case with all the necessary medicines that may come in handy on the road. When you're on a long driving adventure, it's not uncommon to run into health issues that need to be addressed. They can be associated with a large amount of coffee drunk at gas stations, as well as far from the best quality food, which is often consumed there. Yes, and wounds need to be treated periodically – it is important that there is something.
Car rag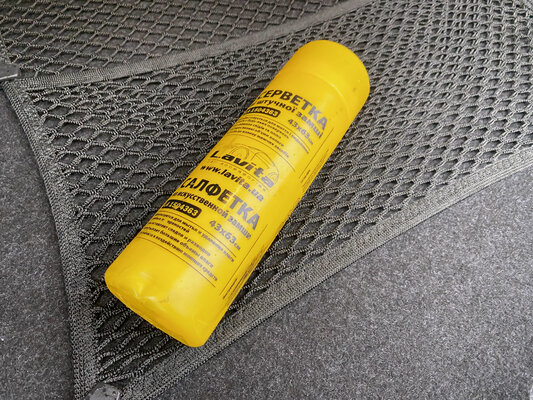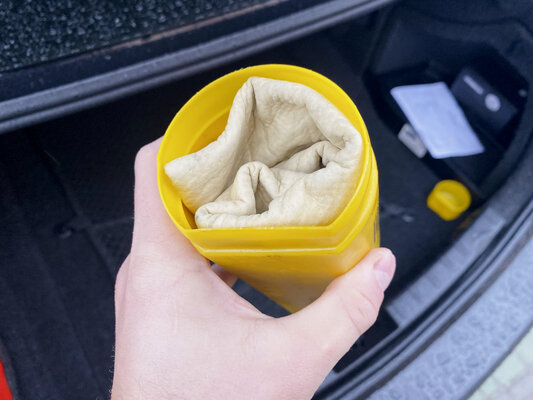 Another important attribute that I recently discovered is special car rags, with which you can wipe the car body dry without streaks. They are usually made of special faux suede. These accessories are sold in any automotive store and come in special carrying cases. This is not an obligatory accessory that should be in every car, but I highly recommend getting one. It will be especially useful for the bodywork if you regularly visit the self-service car wash. By the way, I myself clean the interior with a similar rag.