No one deserves to be discriminated against for their work or the effort they make to get ahead. Recently, Bolivian journalist Karla Beahed Villaroel Vaca was the victim of cyber attacks after she was seen selling empanadas and sandwiches on the street during her days and hours off.
What your haters They did not expect is that the girl would respond in an epic way, leaving them quiet and showing that the effort has better rewards than spending time behind a monitor criticizing the work of others, no matter what it is. Her message has caused applause among hundreds of Internet users, who have come together to defend her.
Karla, a young reporter, was photographed on the street selling breakfast at a bus stop and holding a small card. This is her second occupation and not everyone knew her, as she has been discreet in her personal life and secondary activities.
After being caught working in this way, a woman decided to criticize her harshly, asking her if she was not ashamed that her job as a reporter did not give her enough money and she had to sell food on the streets. Karla just laughed at the misplaced comment and responded tenaciously, making it clear that she loves her job and that selling food is done to achieve her dreams faster than planned.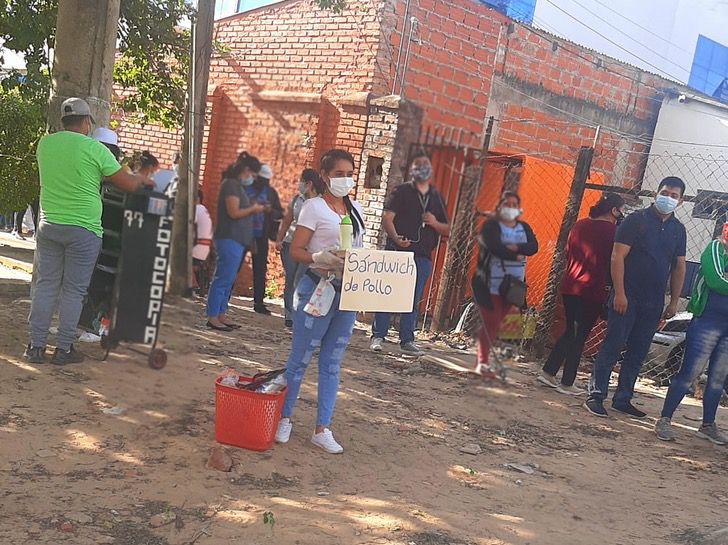 It does not embarrass me. Without fear of success!

This is how I responded to the young lady who wrote to make fun of me for selling empanadas and sandwiches on the weekends. She said to me in a mocking way: 'What happened, Karla, journalism does not give you money, you have reached so low? Are you not ashamed?' I just laughed and told him the phrase that is at the beginning of this text.

I knew it wasn't worth it and I don't have to explain anything to him. Now I say to you, that is not the question, if it gives money or not. What matters is the desire to excel; Shame is stealing, shame is being mediocre for making fun of a person's desire to get ahead looking for income in an honest way with sacrifice, without hurting anyone and without getting into anyone's life. That is shame! I love my job, I am proud to be a journalist. But if there is the possibility of doing something extra, I honestly do.
In a conversation with a local media outlet, Karla revealed that the idea of ​​selling food came from visiting a place near her home during her work as a reporter and noticing the lack of food businesses. His entrepreneurship makes it clear that whoever wants to, can and that it does not matter what others say when he wants to get ahead, because it is our own efforts that make us shine.