Grace Migliaccio decided at the last minute not to get on the plane.
It was the summer of 1984. The American, a recent college graduate in her early 20s, had put all of her savings into a long-haul flight from her home in Washington, DC, USA, to visit her Australian boyfriend, John Hiron, in his land.
The couple had met at a party earlier that year, a few days before John had to leave town – or so he was supposed to. The early days of their relationship were a whirlwind – and after falling in love with Grace, John extended his trip as long as he could.
They were, as Grace tells it, "ultra madly in love". But John's visa was about to expire and he had to go home. After that, Grace and John's courtship was restricted to letters. The slow correspondence took weeks to travel between countries, and the physical distance between them created an emotional separation that was difficult to overcome.
With the date of Grace's flight approaching, the concern only increased. "I had a dream that I was making a huge mistake," Grace told CNN Travel. "I had a knot in my stomach saying I shouldn't go." It didn't help that Grace was "not the adventurous type," as she admits.
Seeking reassurance, Grace spontaneously called John. The couple rarely spoke on the phone due to high long-distance charges, but she was feeling increasingly desperate.
"I needed him to say, 'You're doing the right thing,'" he recalled. "But he wasn't home."
John's mother answered and said she would pass on the message. It was 36 hours before he called Grace back. In the meantime, her anxiety only increased.
"Should I go?" Grace asked, when John finally returned the call. "If you want," was his reply.
For Grace, her boyfriend's apparent indifference put an end to doubt. "I didn't get on the plane. He went to the airport to pick me up, to pick me up, and I didn't leave — I wasn't on the plane."
"I said the wrong thing, hands down," reported John, who blames his immaturity for the response. The Aussie wanted her to go but he just didn't know how to express it and the long distance was difficult.
When Grace didn't show up, John and his friends went straight to the pub from the airport. Surrounded by glasses of beer, the boy heard from friends that he would find someone else and move on. But John knew he had lost something that wouldn't be easily replaced.
A few days later, he called the American to ask what had gone wrong. In a noisy connection, Grace and John struggled to articulate how they felt. Closing the matter seemed impossible.
"I know we're going to date other people, but we're not supposed to marry anyone," Grace decreed, sensing that the phone call—and the relationship—was coming to an end.
"Why?" asked John, thousands of miles away at his parents' home in Perth.
"Because we will never love someone the way we love ourselves", declared the girl.
different directions
In the months that followed, Grace says she felt "devastated". But she tried not to imagine what life would have been like if she had boarded that flight. Instead, she "started trying to play it up."
"I bought a car with the money I was going to Australia with, so I wouldn't be tempted to change my mind later," he recalled.
Months turned into years and John and Grace remained within each other's sphere of contact. "I would call every now and then," John said. "One year I called and she was married. In another, I called again and her parents had died".
Sometimes John tried but couldn't get through to her—Grace had moved out, and he turned around to find the new number. There was no social media or email to help with the search, and once the Australian even called an international directory in the US to find his ex-girlfriend.
To Grace, these intermittent calls were sweet but sad.
"I swore I wasn't going to talk to him anymore, that I had no reason. It just messed with my emotions," she admitted. "But every time he called, I answered, of course. And then I would promise that it was the last time I would speak to him."
Decades passed. Grace and John dated and married other people, and later had children.
"Twenty-two years later, I was over that relationship," she said.
Even so, he kept all of John's letters.
"I always had the letters wherever I went or whoever I was with; no matter how many times I moved, the things he gave me came with me."
Then, one day in January 2007, John called Grace out of the blue. The two had not been in contact for some time. In the meantime, both had gone through some challenging times—coincidentally, both she and he had recently separated from their spouses.
"I said we were done and I wasn't married anymore. And Grace said the same thing," recalled the Australian.
"It was surprising that the two of us were separated," said the American. The two chatted for a while, talking about the end of their marriages and how they felt about it. John mentioned that an accessory called a webcam was becoming more common and suggested that they might do a video call at some point.
"I went to the local convenience store, bought an external webcam, turned it on, and then had to figure out how to use it. And then we saw each other for the first time in 22 years," Grace said.
The image was slightly pixelated. It took Grace a while to get used to John's gray hair. But despite the years, both recognized each other immediately.
"It's funny how the mind tricks the eyes, and you see the 22-year-old, not the 45-year-old; in your mind, you see the new person," he continued.
"And so, from the minute we saw each other again, we felt a very strong emotion, an almost visceral reaction."
It was also a little weird.
"We didn't have much to talk about at first because, what is there to talk about?" she recalled. "Just how are you handling the divorce, how are the kids, how are you handling the situation. We helped each other that way, updating each other about our lives, where we were and what was going on".
Still, the two scheduled themselves to speak again and, in the following months, made several video calls. Grace and John were attracted to each other and the calls became a high point in their lives.
"I would come home from work, sit down to watch TV and leave the webcam on, then we would talk all night long", said the man.
After some time, John suggested that he could go to the US and they would meet in person.
Grace was hesitant – was this a bad idea? She went to talk to her marriage counselor, who suggested that seeing John might bring some much-needed closure.
"She said it would be good for us to see each other, and then never see each other again. So it would be safe, I wouldn't start anything complicated since we are so far from each other after all. It was her advice. And the plan backfired…"
reunion in the USA
Grace picked John up from Newark Airport in March 2008. Waiting in a cab with a bottle of champagne and chocolate-covered strawberries, she spent the day thinking about that time, years ago, when she didn't get on.
When she saw John again, Grace says, "It was like getting back a lost piece of myself that I didn't know was lost for so long."
"It was fantastic. Very emotional," John recounted of their meeting. "It was like no time had passed, it was very familiar and comfortable."
Before John's arrival, Grace had worried about uncomfortable silences. She prepared conversation topics, but didn't even need them. After just a few days together, the decades seemed to fly away. The two started talking about meeting again in a year.
But as they spent more time together, the two realized that they were more than just old friends. The connection they felt in 1984 was still there, and waiting a year to reunite seemed impossible.
"We were thinking about what we would do. Because now we can't part anymore. We made a mistake – maybe we were too young, maybe it was the right mistake at the time and things worked out as they should have. But we couldn't just stay apart."
One night, they reread the letters Grace had kept all those years.
"It was a moment where we cried, seeing the depth of emotion at that time, and how we could let that slip away," Grace related.
Then they remembered that phone conversation in 1984 right after Grace didn't get on the plane.
"I said, 'Wow, 22 years ago I said we shouldn't marry someone else.' And he finished the sentence '… Because we will never love someone the way we love each other'". "He remembered this and he felt a tightness in his chest. What would we do now? It will be difficult and complicated".
Grace and John lived on opposite sides of the globe. Both were going through divorces. Both had children they loved, and wanted to be a part of their lives.
Following your hearts was tricky. Still, several months later, Grace visited John in Australia. Less than a year after that, John moved to the US and the two were married. "It was emotional because we waited a lifetime, in fact, to say those words," Grace said of her wedding day.
Falling in love again 23 years later was as sweet and complicated as it was "euphoric".
Some loved ones were upset by the union. Some friends thought they were both experiencing midlife crises. For John, moving to the other side of the world, away from his children, was particularly difficult. "It was very tough," he said.
"It was a very difficult two years with the move", added the wife. But as the dust settled, John and Grace were able to spend significant time in Australia as well as the US.
They became an intercontinental blended family, bringing their children together whenever they could. Some of John's children have studied and worked in the US since then. "It's amazing that the five children got along so well," said the Australian.
"We can get everyone together on vacation and everyone looks good, has fun." "In the end, by going through the pain, we made our children's lives much greater, and we set a great example of love," said Grace.
Recovering lost time
Today, 15 years after their reunion, John and Grace still live in the USA, where "they are making up for lost time". "It almost feels like we were never apart," as John recalled.
The two take the opportunity, as Grace said, to do "many trips, adventures and experiences to create a lifetime of memories in a shorter and more compressed period of time". Relatives and friends who originally opposed the union backed out.
Grace and John believe that things happened the way they should have. "It worked the way it needed to", said the Australian, who says that the decision to be together was not easy, but it was always worth it.
"If we tried to continue from 1984, we probably wouldn't have been mature enough to go through that period to get to where we are today," reflected Grace.
"It makes me sad, but I know I have the best of him now. So it can't be really sad because everything worked out the way it should, despite all our mistakes, including me not getting on that plane."
Source: CNN Brasil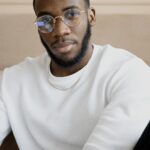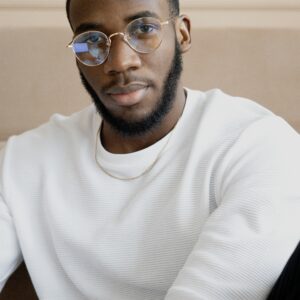 Bruce Belcher is a seasoned author with over 5 years of experience in world news. He writes for online news websites and provides in-depth analysis on the world stock market. Bruce is known for his insightful perspectives and commitment to keeping the public informed.