Shanghai and Beijing returned to COVID-19 alert today as parts of China's largest financial center began imposing new lockdown restrictions as the Chinese capital's most populous district closed its entertainment venues.
Both cities had recently eased their anti-COVID measures following a reduction in new cases. However, the country adheres to the policy of zero COVID cases, which aims to 'break' the transmission chains as soon as possible.
Authorities in Shanghai's Minhang district, home to more than 2 million people, said today they would conduct a test for all residents on June 11 and instructed citizens to stay indoors during this time.
Authorities and other areas of the city announced that from today the residents will go through two days of restriction and another 12 days of repeated tests.
Residents in at least three neighborhoods are expected to stay home by Saturday and complete five rounds of mandatory tests ending June 23, according to announcements.
Many of them were in the central Sukhoi area, where green roadblocks have appeared in the past week, blocking citizens from their homes and causing a public outcry again.
According to the online media The Paper, one of the outbursts in Sukhoi is located in a well-known beauty center in the city, which reopened on June 1 when the lockdown in Shanghai was relaxed. Three staff members tested positive for COVID-19, the company announced today. The store had received 502 customers from 15 of the city's 16 districts in the past eight days, according to the announcement.
"When will this end?", Commented a user on the Weibo platform. "I just want a normal life."
While the rate of infection in China is very low compared to many other countries that have now chosen to live with the virus, the government insists on the Covid Zero Case policy to protect the elderly and the health system and has warned that it will not tolerate comments or actions that cast doubt on or contradict its policy.
China has announced 240 new cases of coronavirus for June 8, of which 70 are asymptomatic and 170 are symptomatic, the National Health Commission announced today.
Authorities in Chaoyang, an area of ​​Beijing with a population of more than 3 million, today ordered the closure of entertainment venues and internet cafes.
The two-month lockdown in Shanghai, the closure of many shopping malls and other venues in Beijing, and travel restrictions imposed on many other Chinese cities in recent months have hit the Chinese economy hard, disrupted supply chains and slowed it down. international trade.
Authorities want to revive the business and began easing restrictions in May, which helped Chinese exports double this month, exceeding estimates.
In Shanghai, China's most cosmopolitan area and the largest business center, officials are also trying to re-establish relations with foreign companies by holding numerous meetings with business executives and easing restrictions on overseas employees.
The Shanghai Disney Resort, which has been closed since May 21, has announced that some venues will open from tomorrow, but Disneyland's main park, Disneytown, and two hotels will remain closed until further notice.
Source: Capital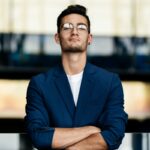 Donald-43Westbrook, a distinguished contributor at worldstockmarket, is celebrated for his exceptional prowess in article writing. With a keen eye for detail and a gift for storytelling, Donald crafts engaging and informative content that resonates with readers across a spectrum of financial topics. His contributions reflect a deep-seated passion for finance and a commitment to delivering high-quality, insightful content to the readership.