Chery and its "parallel" brands continue to actively expand into our market. Which is not surprising. One of the novelties of the autumn was the update of their most basic model, which has been on the market for more than a year, but for which there were questions. Have they become smaller?
What will please Chery Tiggo 4 Prolet's figure it out!
Characteristics
Engine: ICE, 4 cylinders, in-line, 1.5 liters, turbo, 95th gasoline.
Power: 147 HP s., 210 Nm.
Gearbox: variator (CVT25).
Drive: front.
Average consumption during the test drive: 8.6 liters per 100 km.
Drove: 697 km.
Meeting
Red suits her
I thought when I got the car in the press park. After all, red here is not only in the color of the body, but also in the color accents on the disks (these are plastic lining!), Calipers (you know that red calipers give an increase in power ?!) and pleasant accents in the cabin. In general, it looks organic, despite the generally kitsch color. Tiggo 4 Pro generally looks holistic, neat and without kinks. How are you?
I think it's worth mentioning the changes compared to the regular version, without the Pro prefix. Cross your fingers: a false radiator grille in the style of the modern Chery line, a front bumper and an updated pattern of rear lights. But the interior is almost all new, but more on that later.
There was a funny situation: we come with a colleague in the region to a car wash in order to shoot afterwards. Two men, a small red crossover… you should have seen the look of the administrator. But he only asked how we will wash.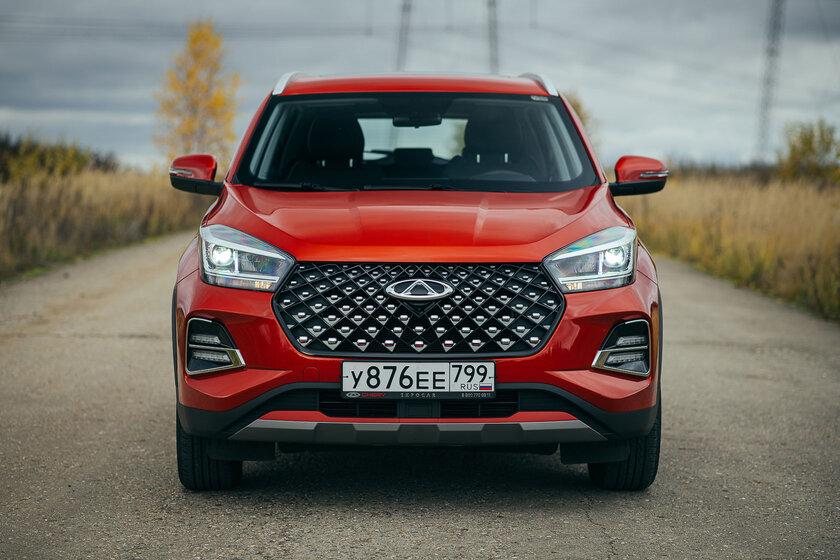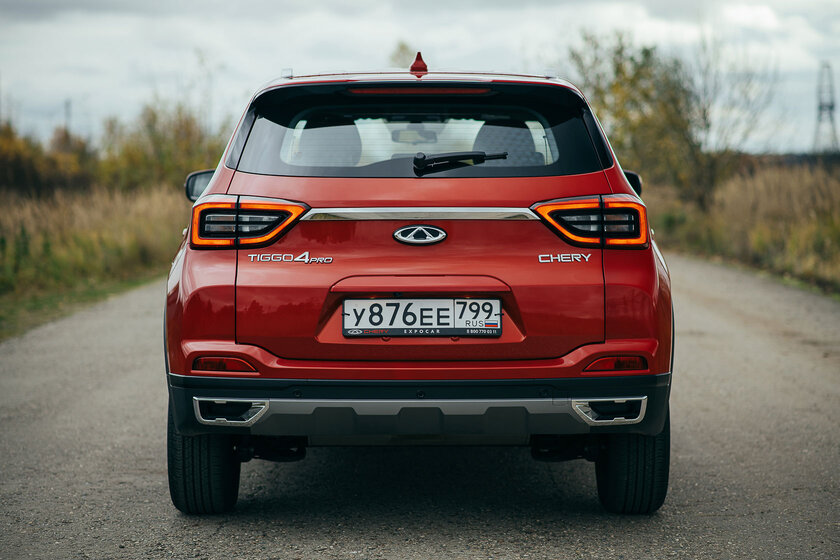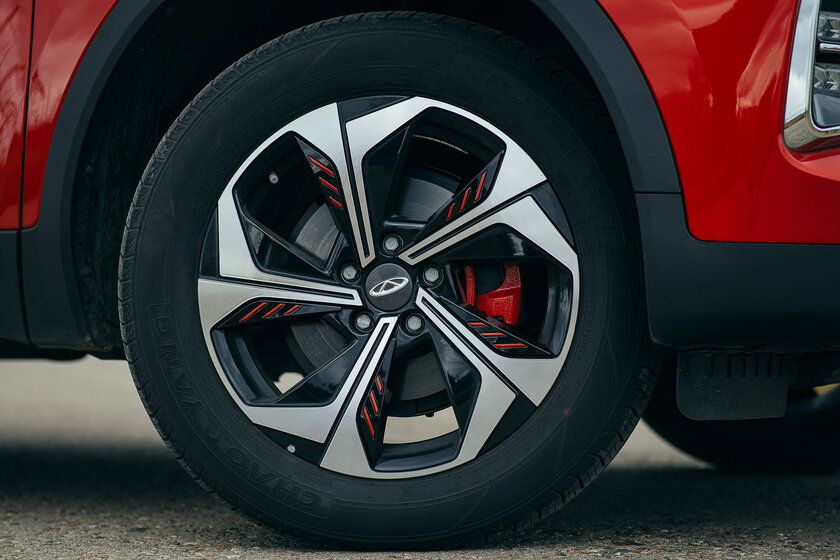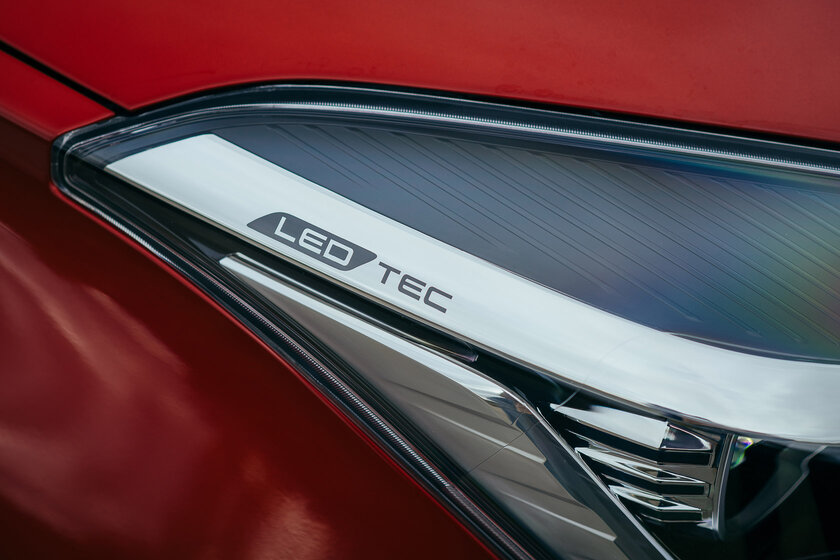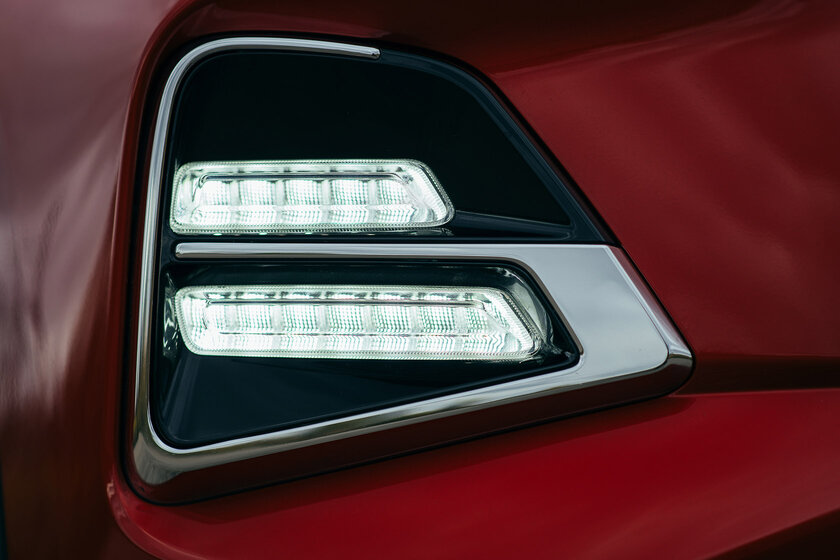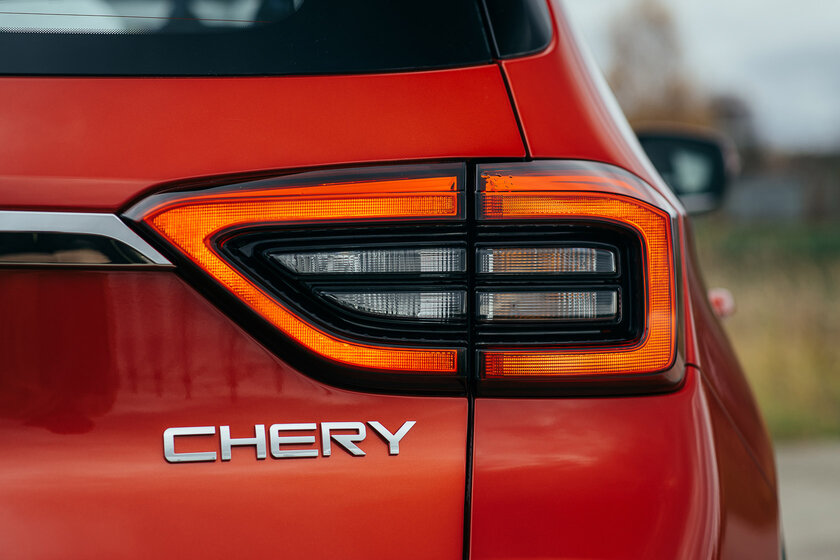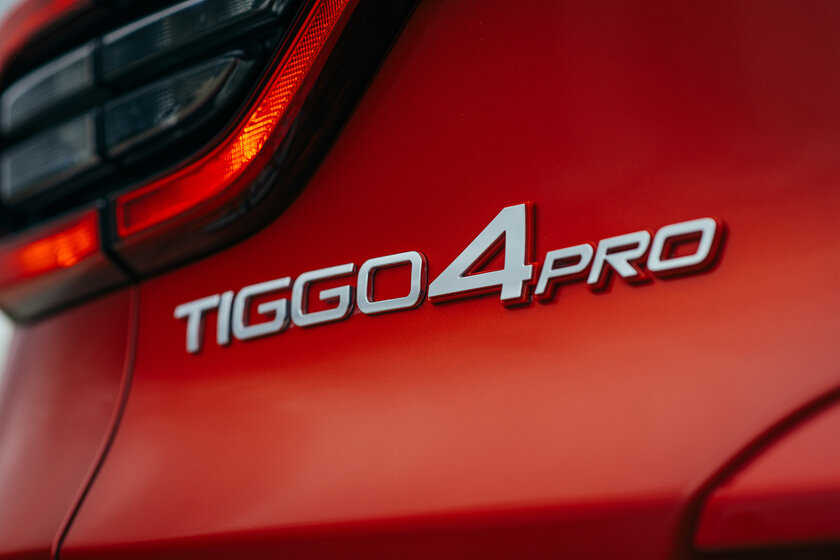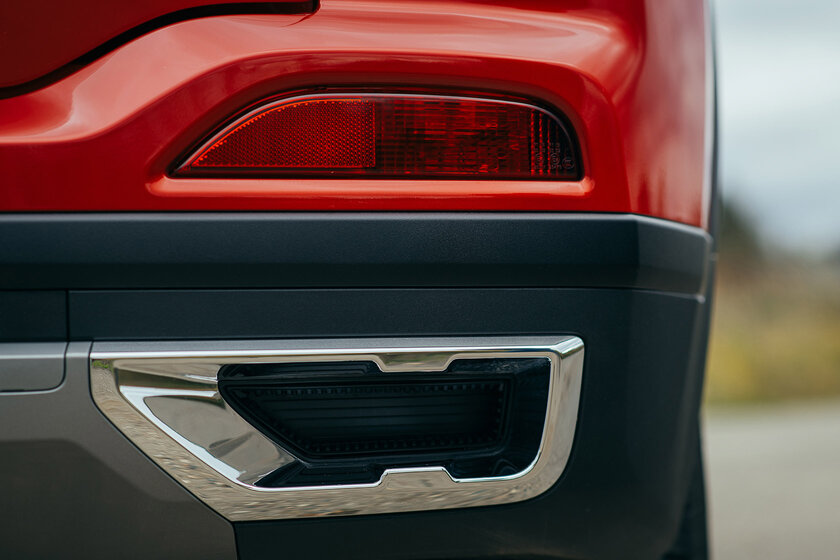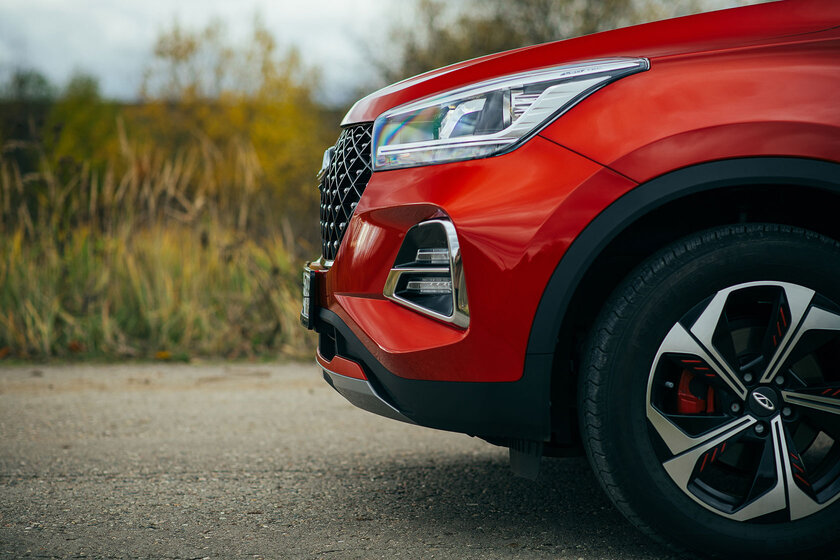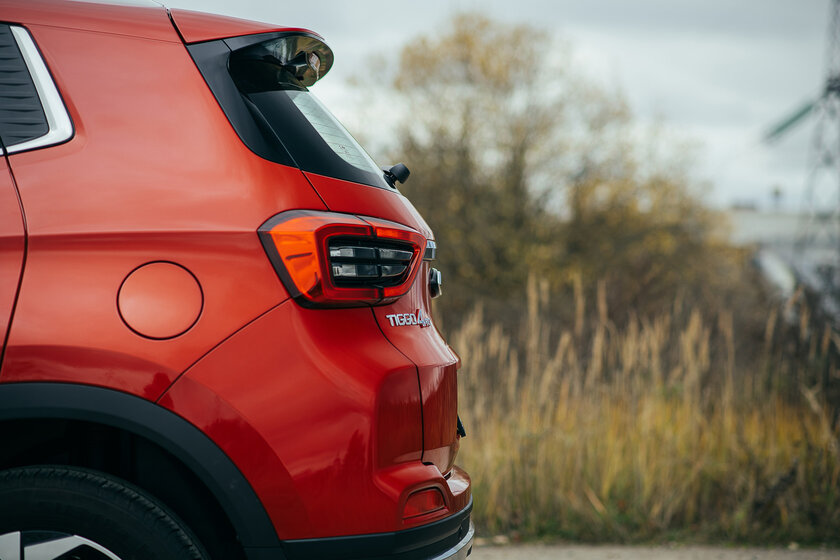 Then I always turn to the descriptive component, and in this niche of cars this is definitely an important point. After all, Chery has something to please!
The trunk is simple. We open it with the button and then raise the not so heavy door with our hand. Volume 340 liters. The floor is below the edge of the body, which is a plus, nothing will accidentally fly out after a trip. There are no special ideas here, so let's move on.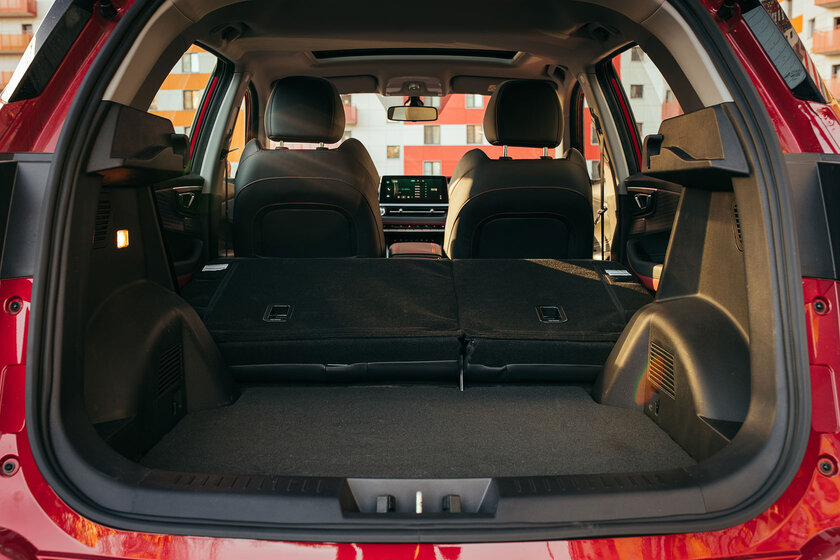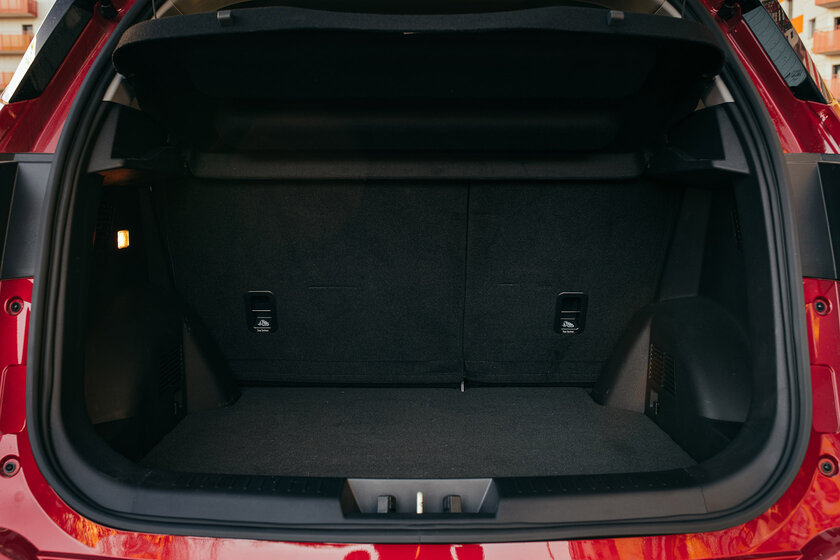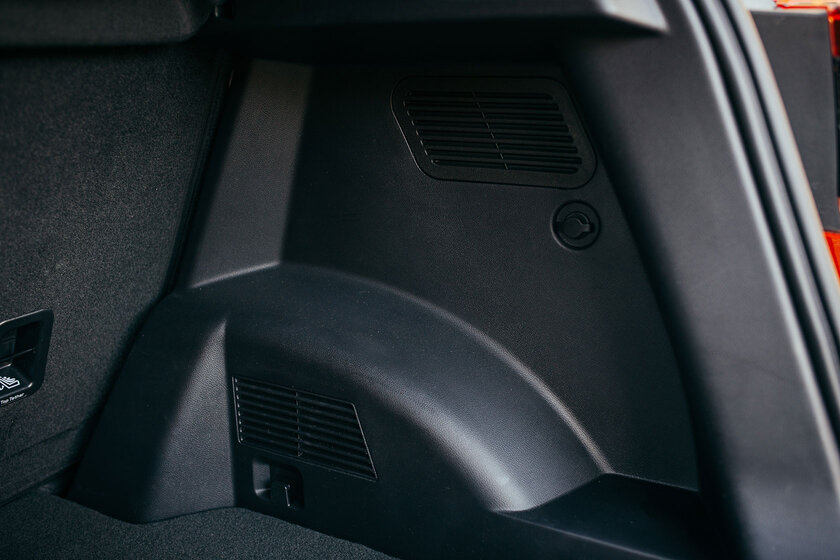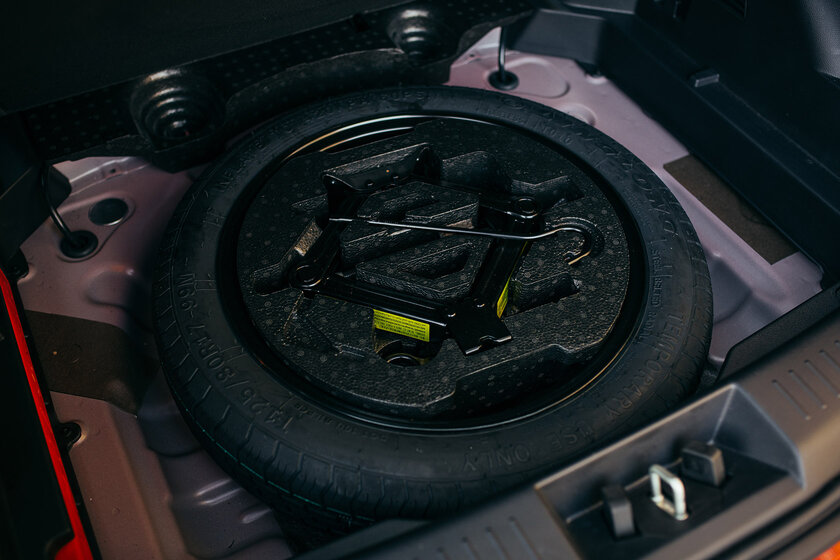 The car can definitely be called a family car, so about the second row. The main thing is heating, USB-connector and airflow. There are even two air ducts, which is good. What more could you want in a machine like this? Center armrest? In stock! The only "boo-boo-boo" I can address is the strongly upturned window line and the absence of any lighting on the second row.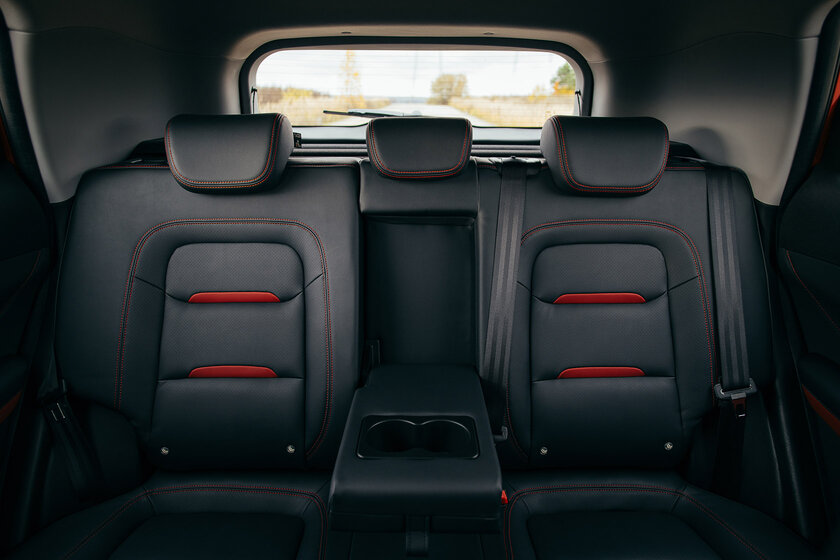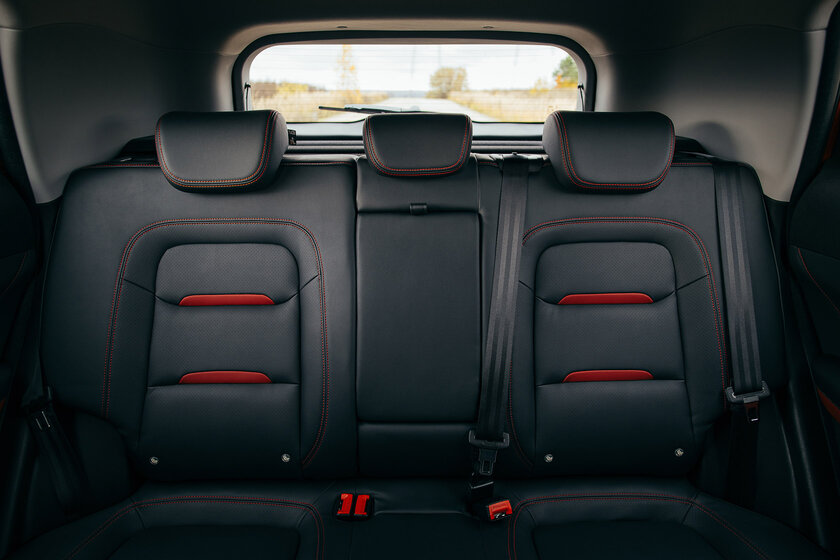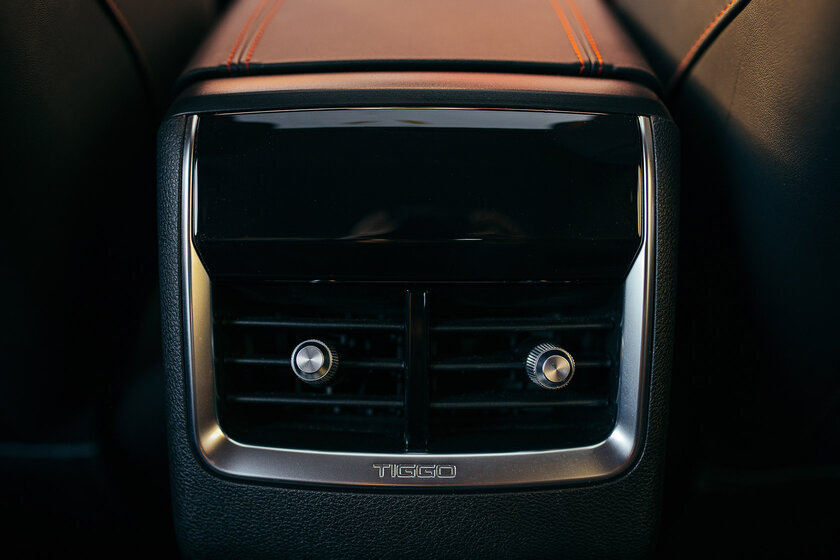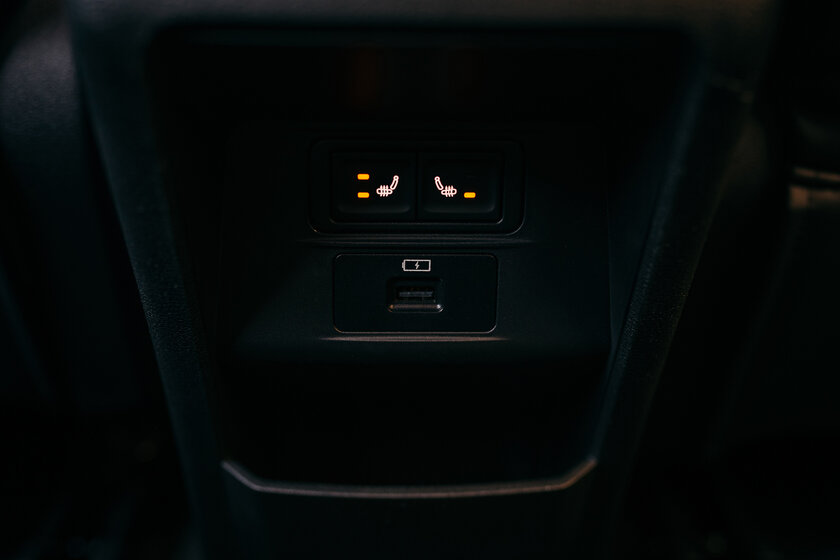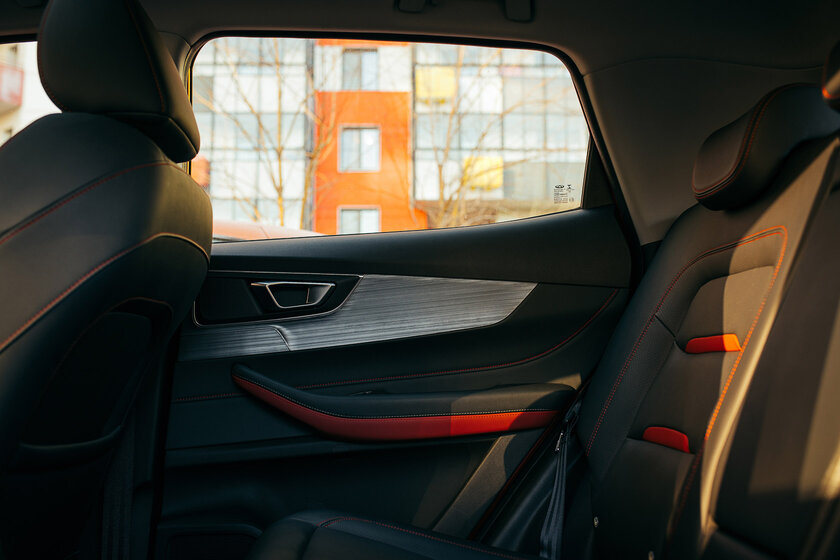 Well, driving. I can't help but rejoice at the overall restraint and visual neatness here. The screen is small but perfectly readable, pleasant soft materials in the dashboard finish, red accents of a calm shade do not irritate and look appropriate. It is gratifying that the gloss is also not so much. But the main "fi" is sent to the sensory climate. If it had a physical interface, the Tiggo 4 Pro would be almost the perfect car in its class. I recalled the story of Haval Jolion, where early machines had a touchpad, but then it was changed to physical keys. You can check it yourself in one of the carsharing.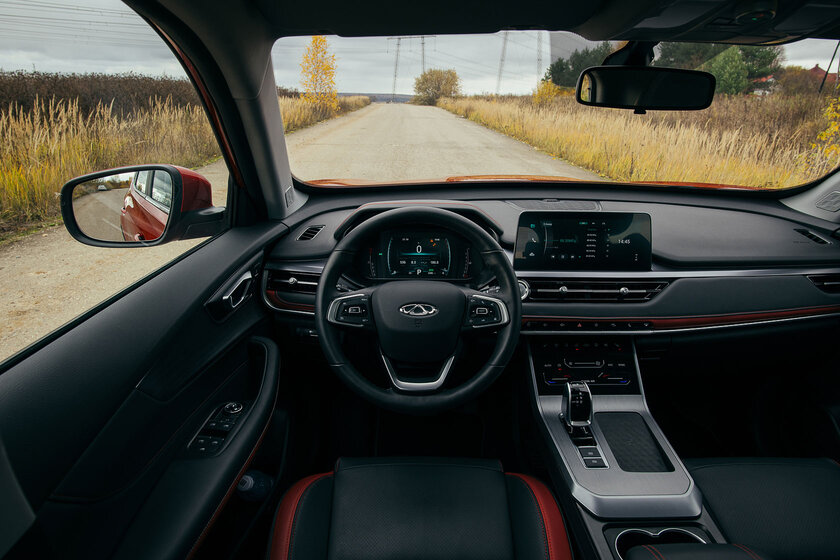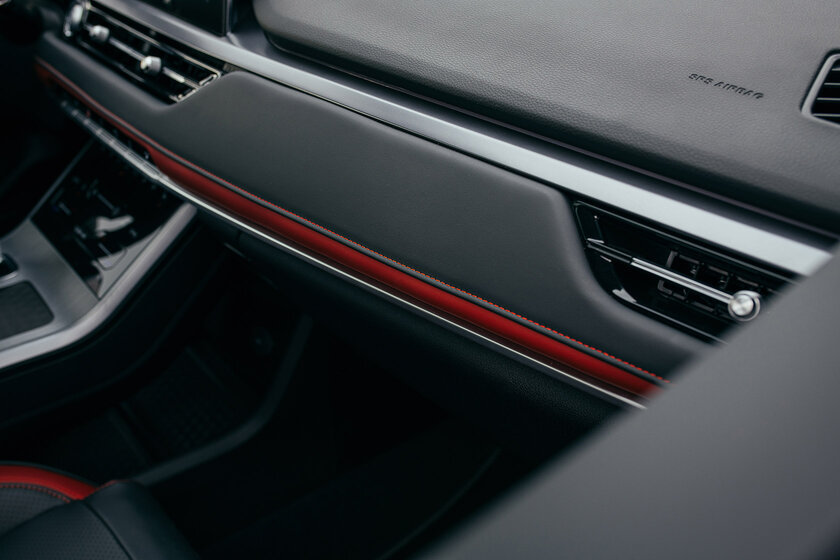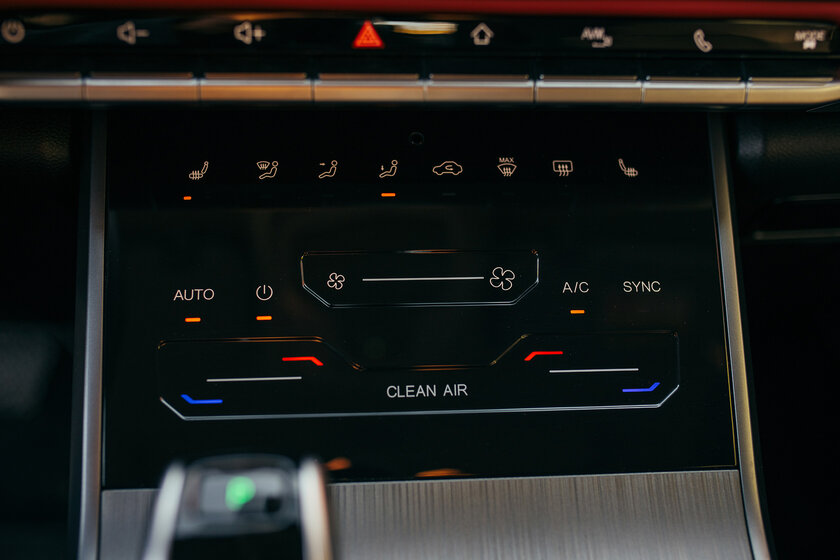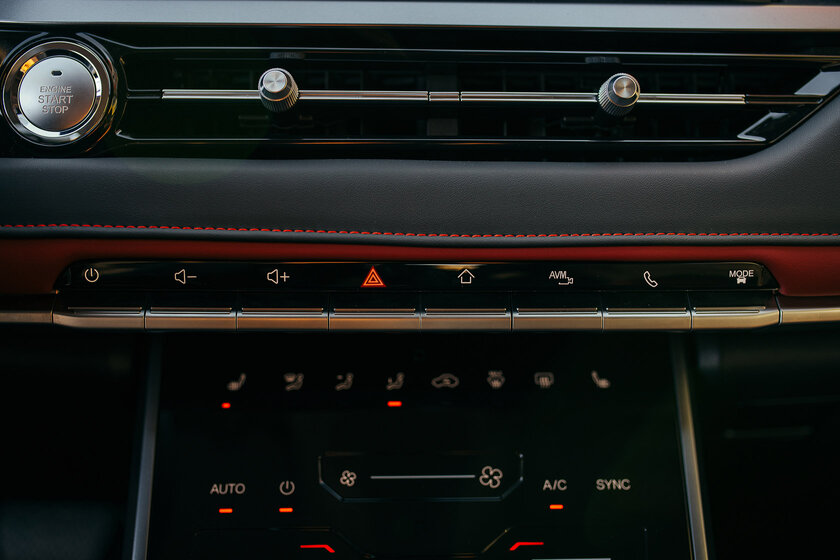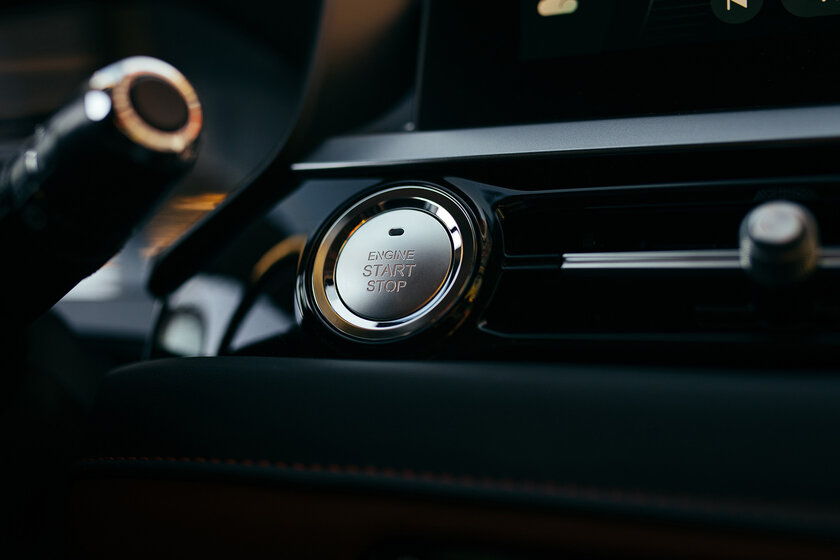 And in carsharing you can take a regular Chery Tiggo 4, drive to a car dealership and test drive the Pro version. Here's the best comparison for you.
What else? There are enough different niches, and there is a cooling box in the armrest. Chery has a favorite two-tiered central tunnel. At the same time, wireless charging, fortunately, is on top, and not in the depths of the "ground floor".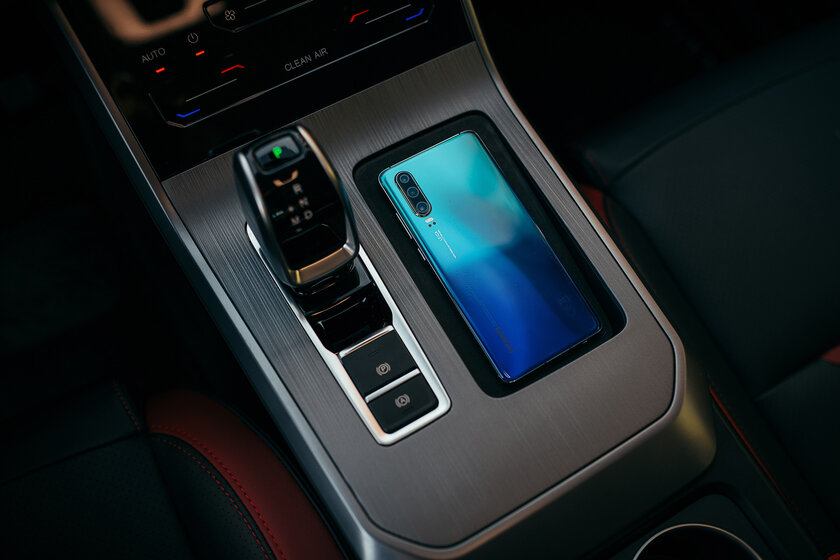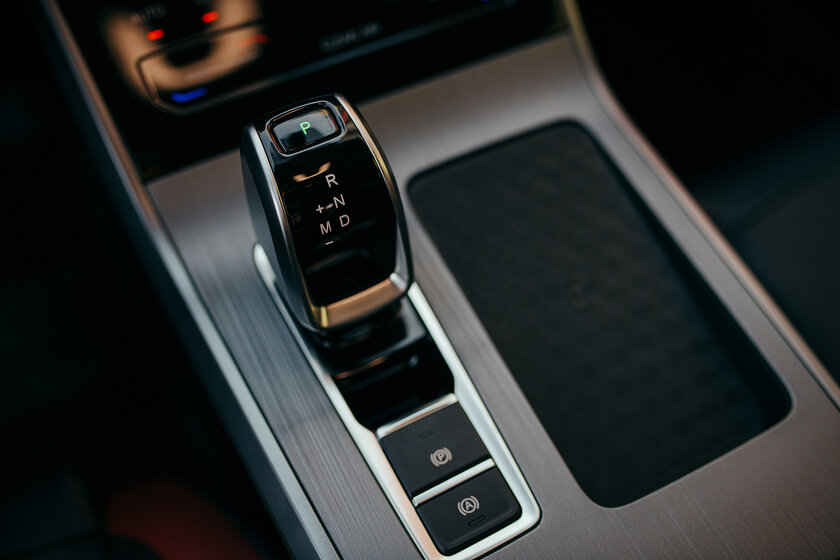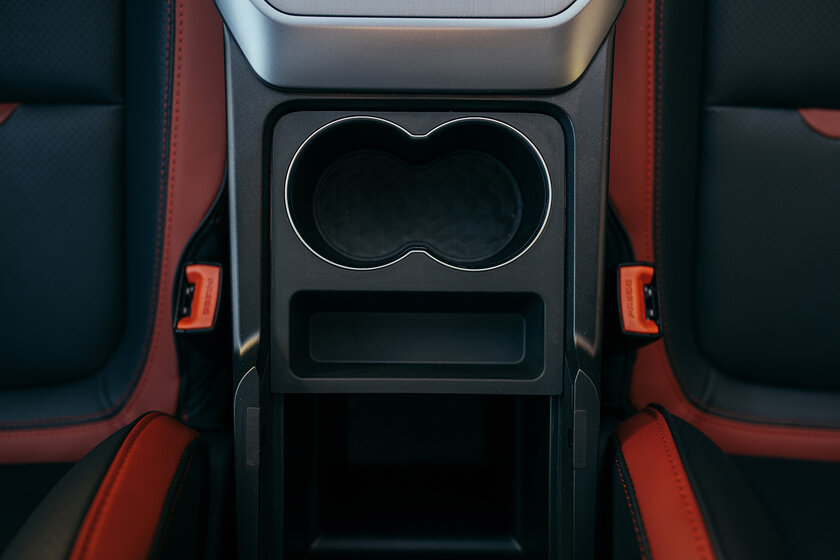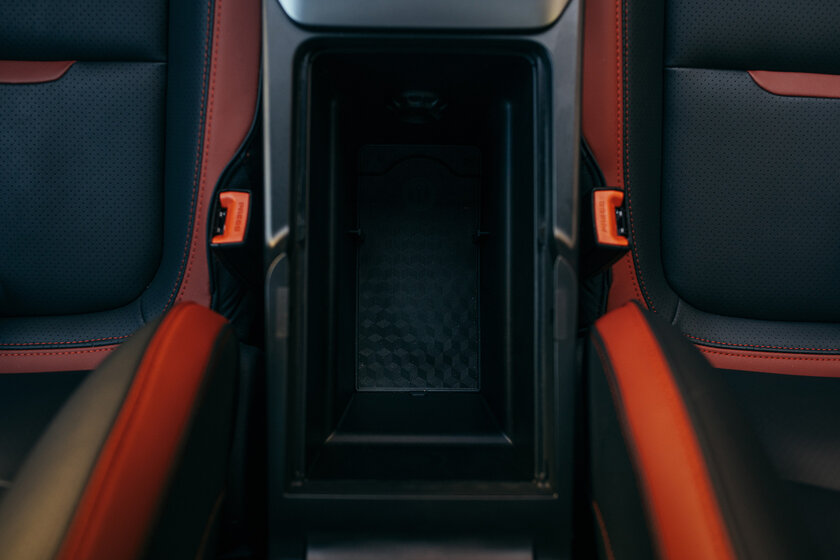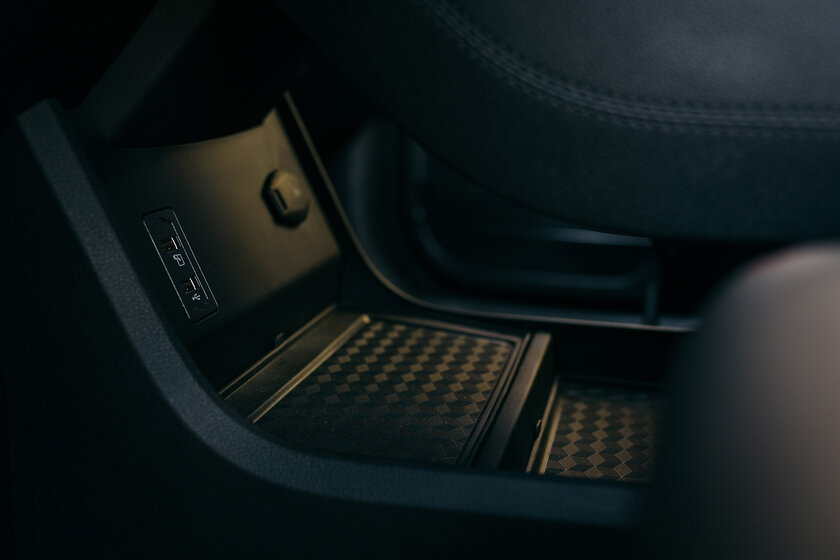 A few words about multimedia. I already mentioned that it has a good, if not super-large display. But, by the way, the existing screen looks very organic. Available, lo and behold, and Car Play, and Android Auto, missing from many Chinese. Wonderful. I will quibble and say that some menus are damp and seem to require more gloss in Russification.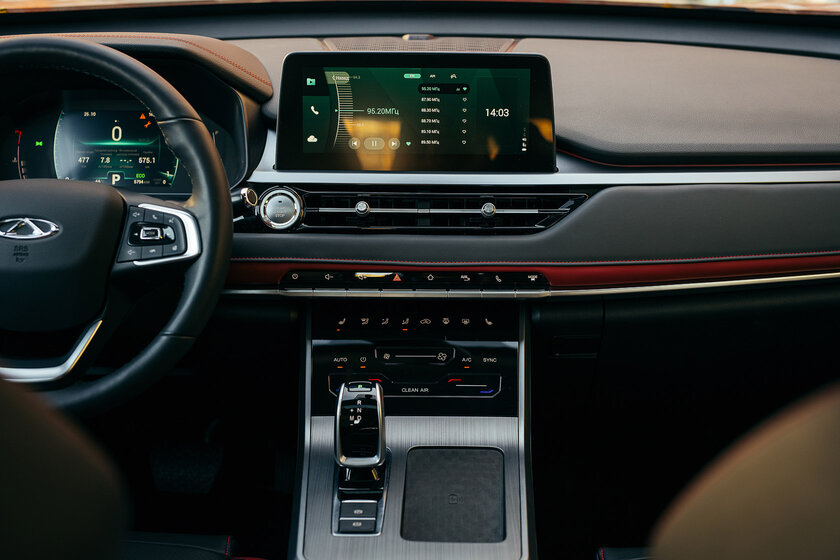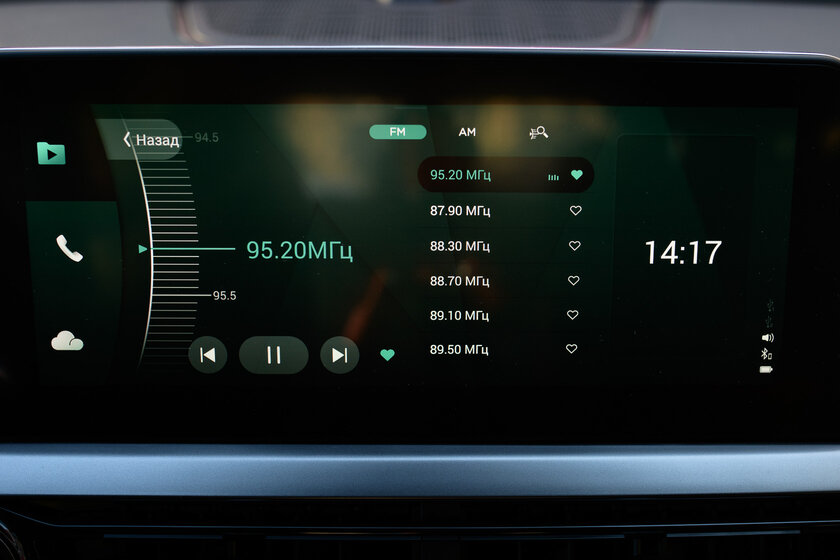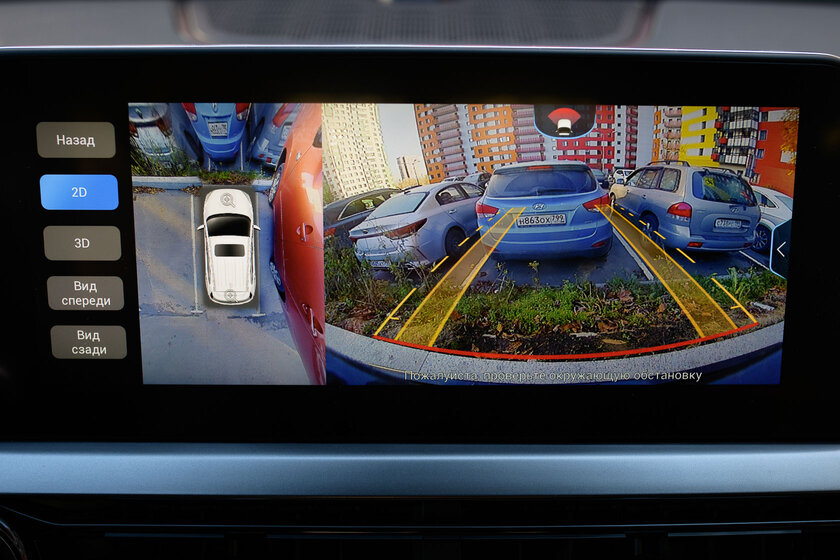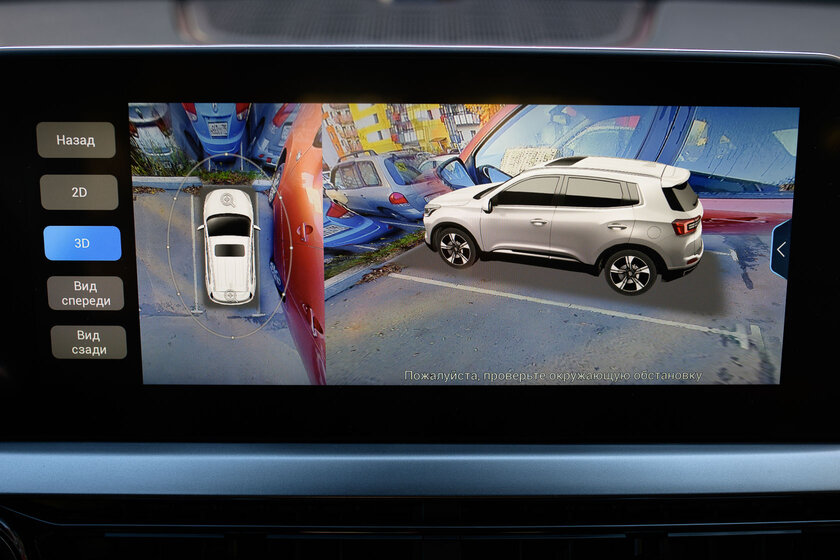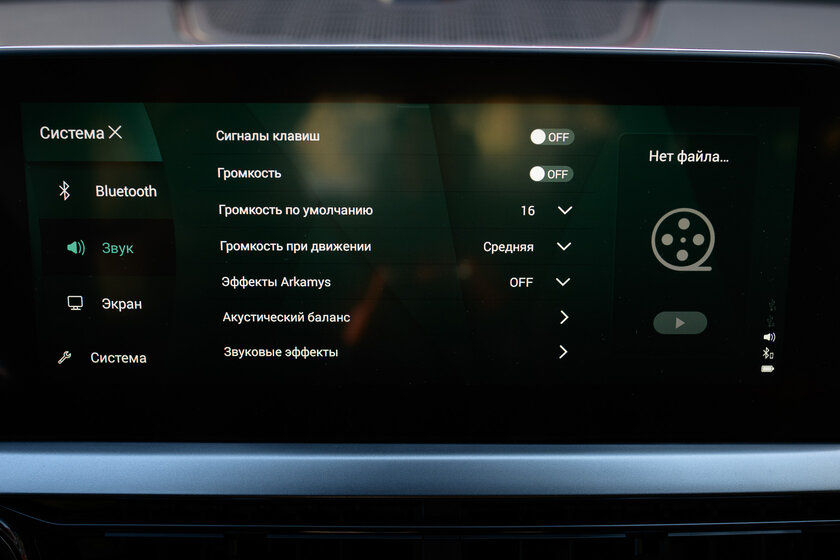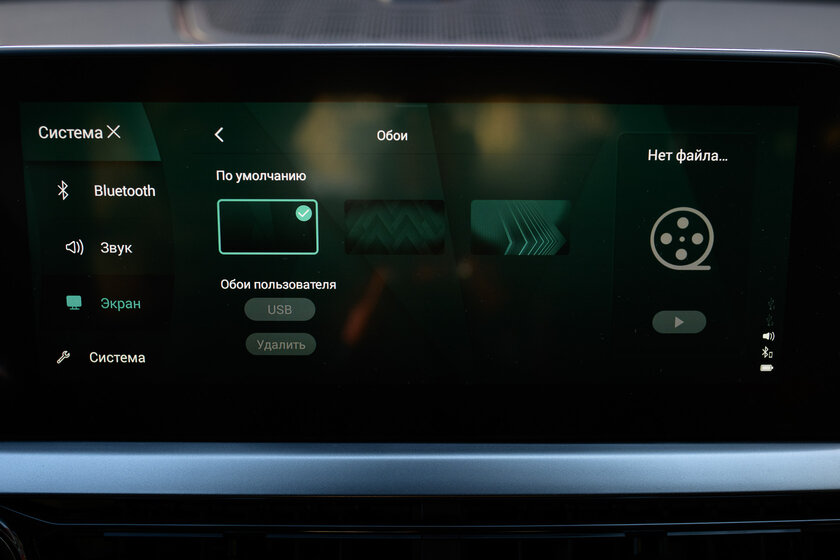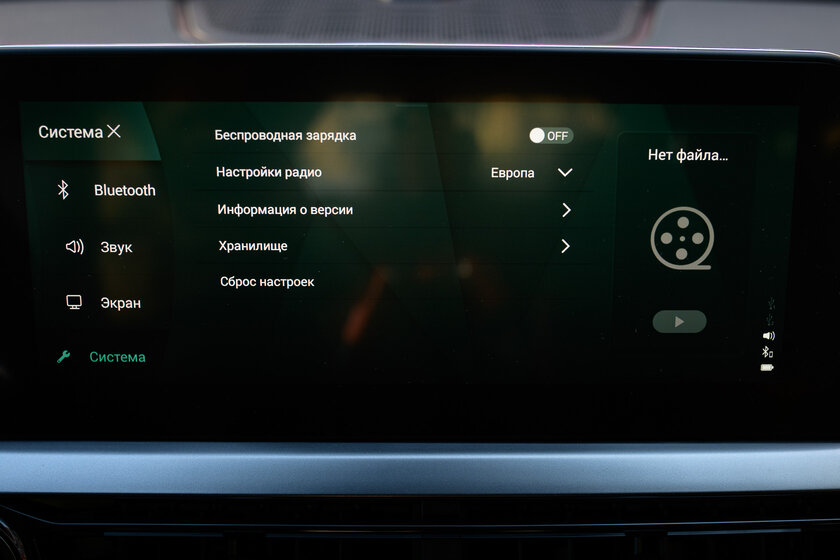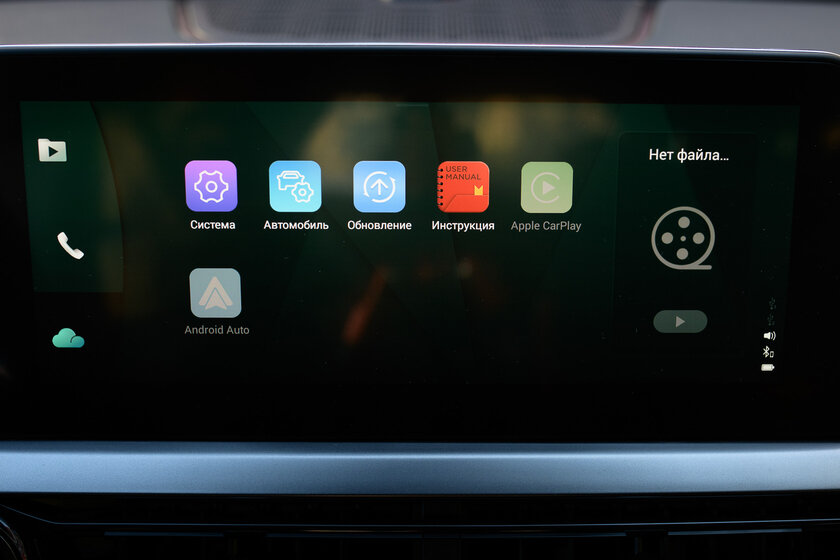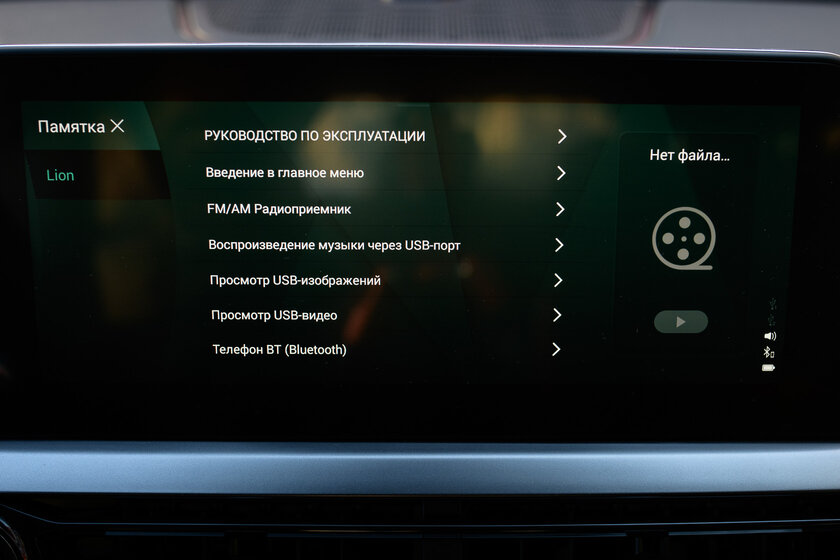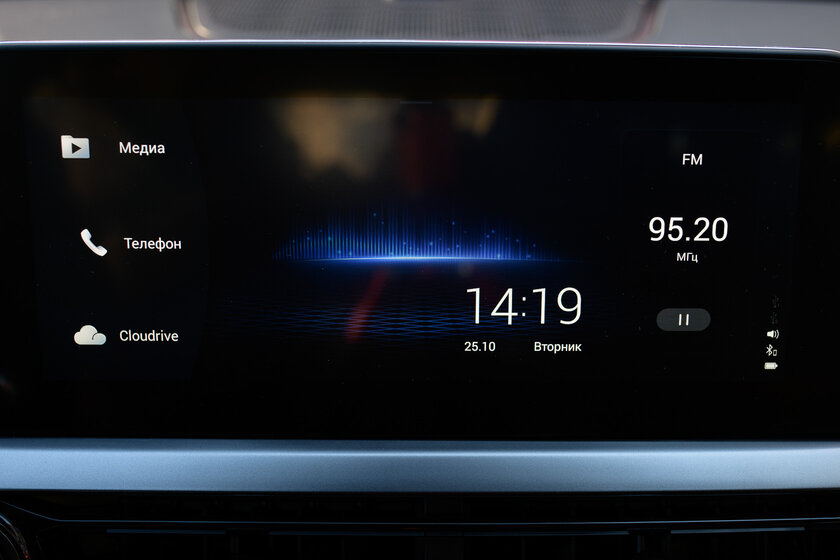 There are also blue and red colors for multimedia design, but the dashboard here is either turquoise or red, the blue multimedia looks alien
Before continuing, I would like to note that the interior has a colored backlight and by default it is set to work as a color music equalizer. Yes, yes, you will be accompanied by a small disco effect. But in the settings you can switch it to a dim monotonous glow in the dark or turn it off completely. I put a barely noticeable red tint, under the color accents in the cabin.
Tidy: digital and somewhat overloaded with information. Yes, during the test I monitor consumption, but look at it all the time … right there, to choose from, either about consumption and distances, or information about tires. Some third option with a minimum of information would not hurt.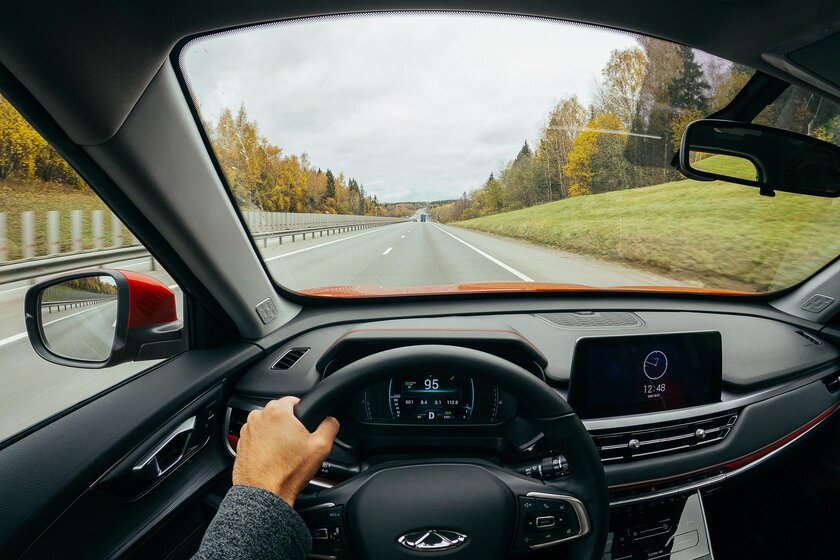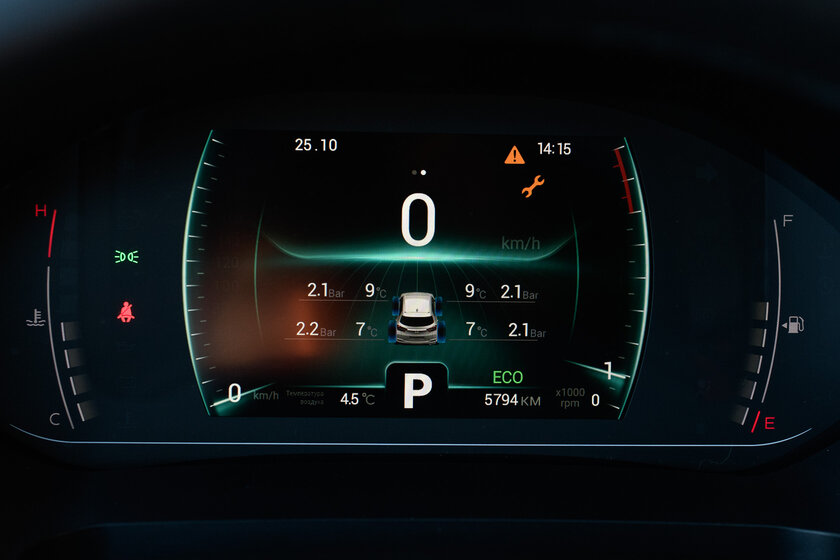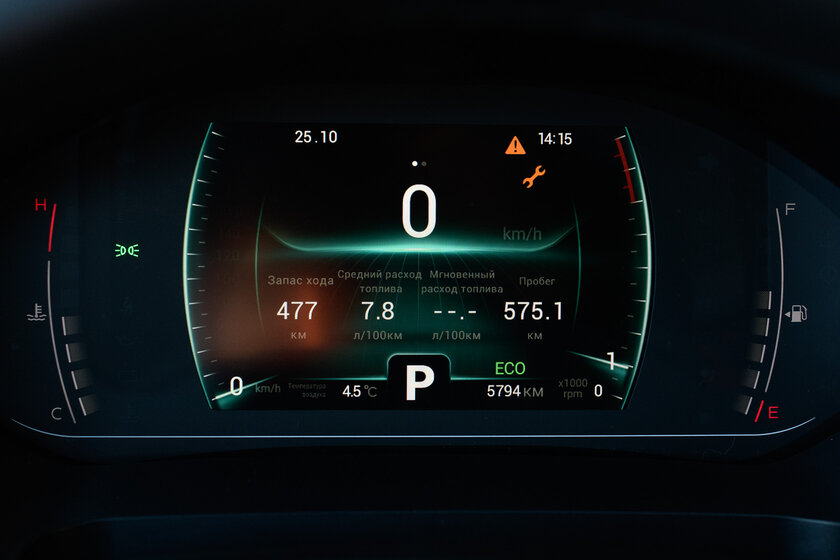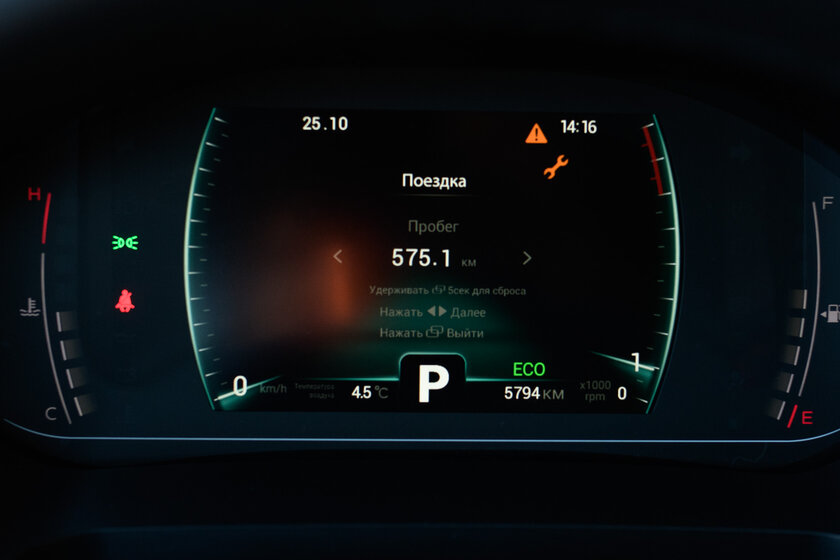 Outcome. Surprisingly neat and calm interior design. Not kitsch and not flashy about achievements. I love it when it's like that, less annoying over time. Yes, there is something to complain about, but this is the case everywhere, the question of your requests. And if you compare with the previous version, then everything just became clearer and more stylish.
Go!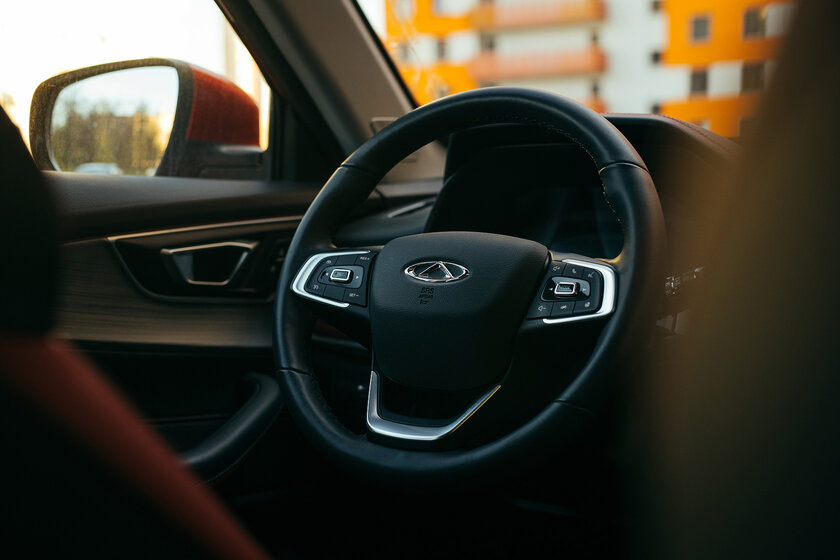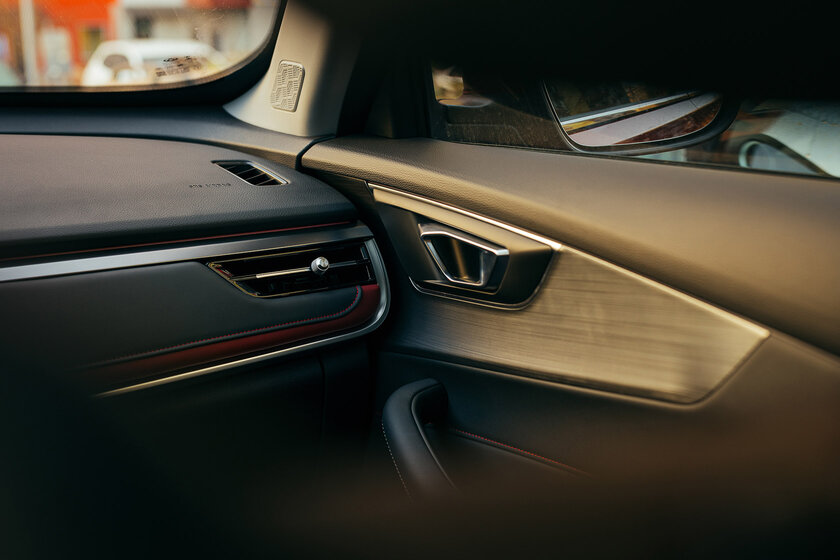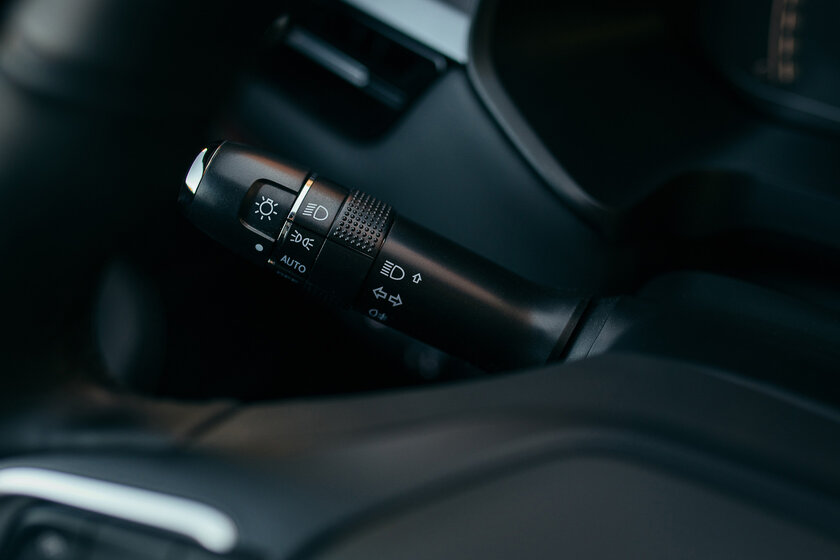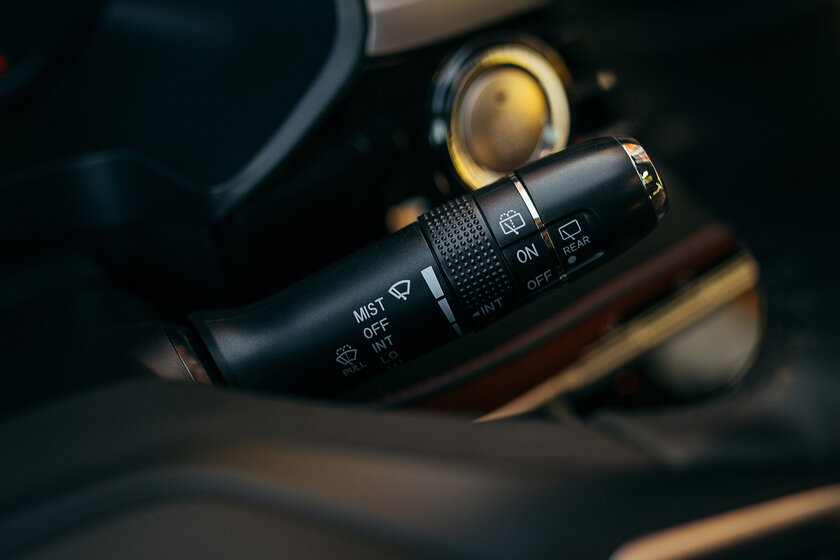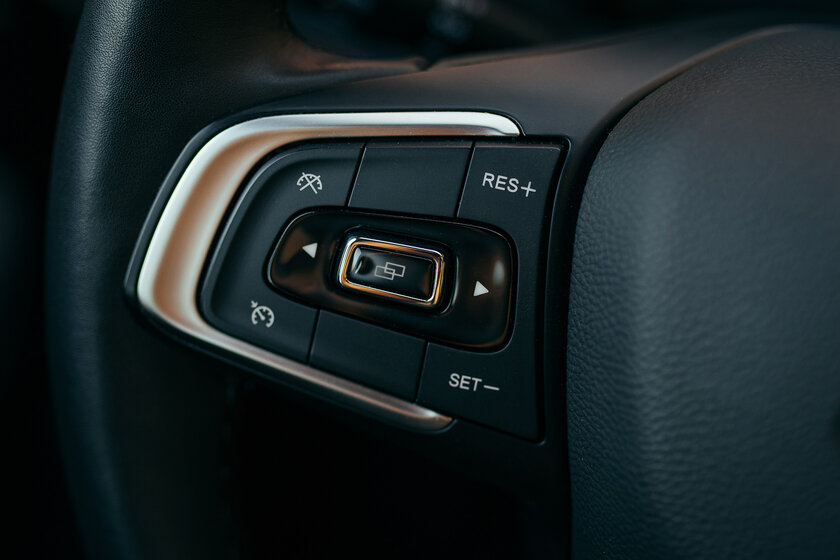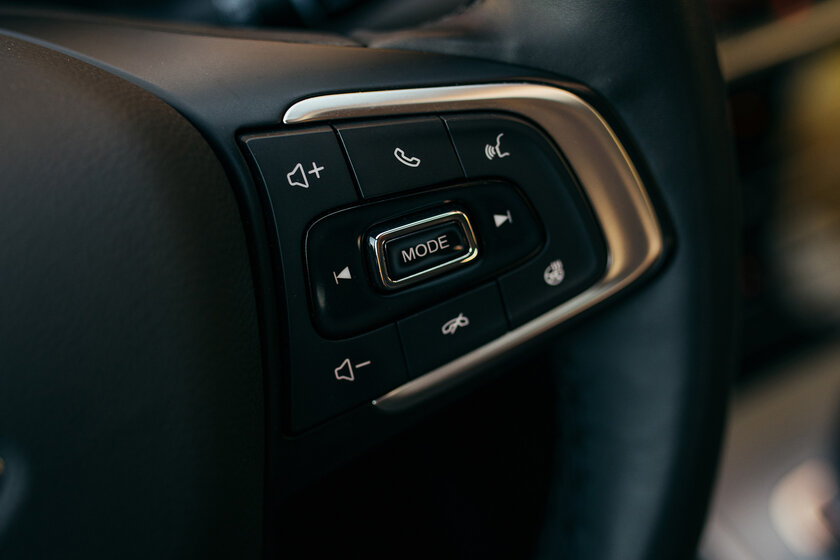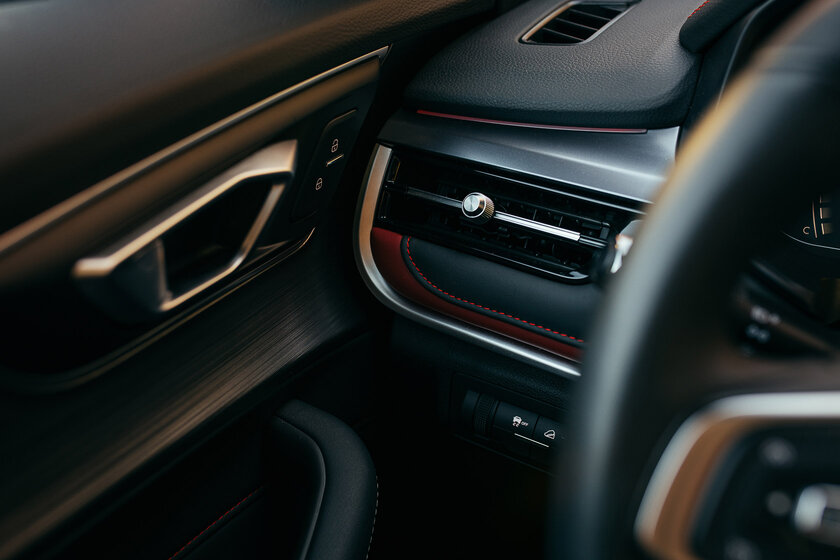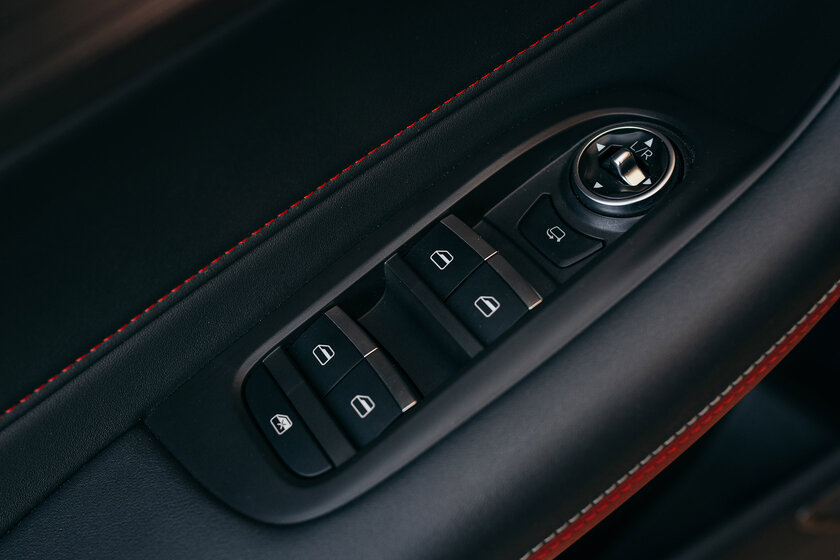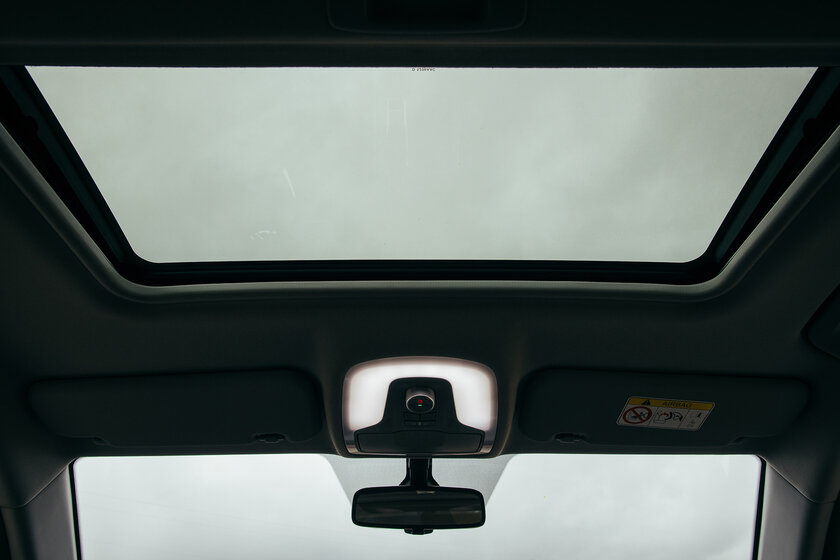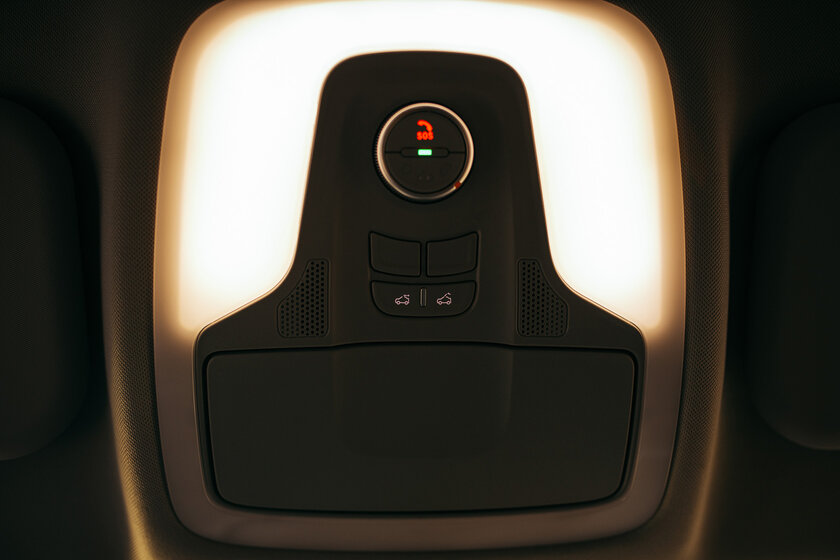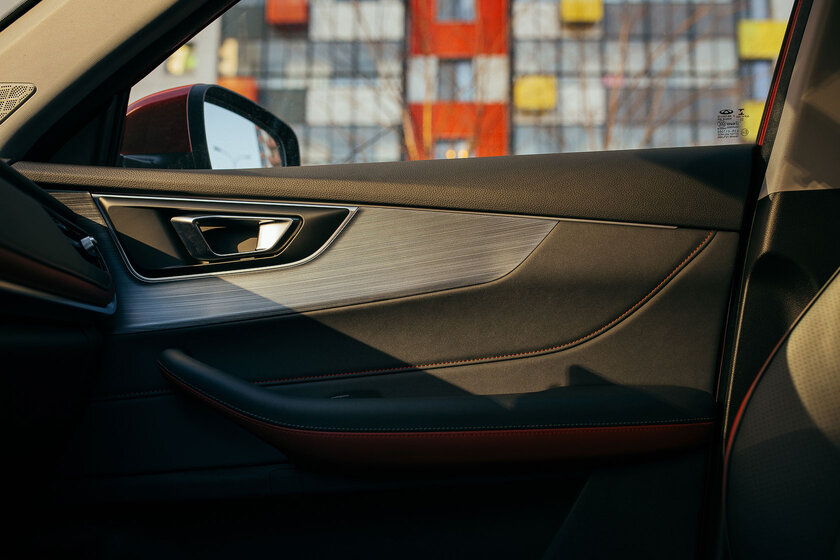 Interior details
Let's hit the road
Comfortable in the suspension, boring in the steering wheel
So be it, I thought as I parked in the mall. This car will definitely be taken for an abundance of chips for its price. It is unlikely that they will think about the interest of taxiing here. The main thing is not to put it into "sport mode", it will become an unnecessary burden, but it will not become more informative.
But ergonomics – like it. Clear buttons, pleasant tactile upholstery materials. By the way, cruise control is available here (non-adaptive, although it is available at home), the control unit is also on the steering wheel. You will have to look for USB ports blindly while driving somewhere on the lower tier, well, and a touch climate, yes … Compared to the previous version, the steering wheel has been adjusted for reach. Another like goes to the presence of a lumbar support, however, only for the driver.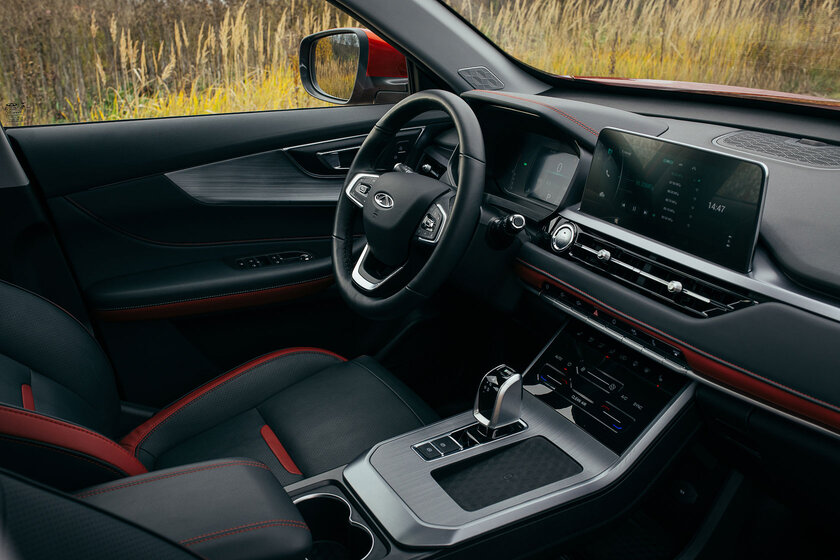 Motor 147 horses, coupled with a variator. Someone will say: "What a horror!", But the car accelerates cheerfully and predictably, there are no failures and dullness in the operation of the engine and gearbox ligament. The operation of the turbine also does not cause inconvenience. So Tiggo 4 Pro joins all those cars, about which I say that the engine and gearbox (as well as their settings) are optimal here and match the car. Yes, sport mode is available, dear sports fan. The speed will be higher, the howl of the engine in the cabin is louder and the consumption is solid … but there is no big difference in dynamics. Do you need it?
The suspension is comfortable and in balance between softness and informativeness. Yes, on bad pavement you will feel the "nuances" of the roadway, but at the same time it does not lead to breakdown and strong rolls in corners. In general, in this class of cars a great option, there is simply nothing to complain about, understandable and predictable behavior in all aspects. Which is great. And a very decent Shumka!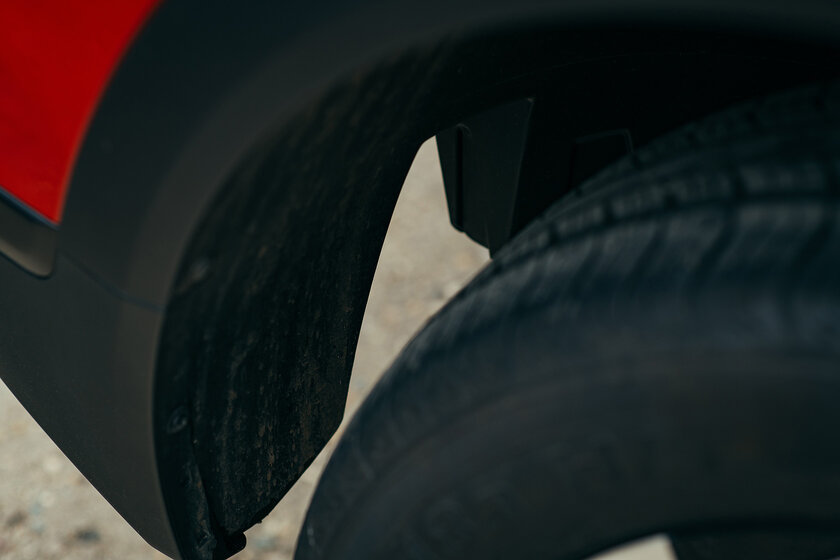 Evaluate the design of the rear arches
Well, just in case. All-wheel drive "four" is not allowed, so it's more of a city dweller. But a clearance of 190 millimeters and very short overhangs will allow you to feel comfortable both on the dirt road and in dealing with city curbs.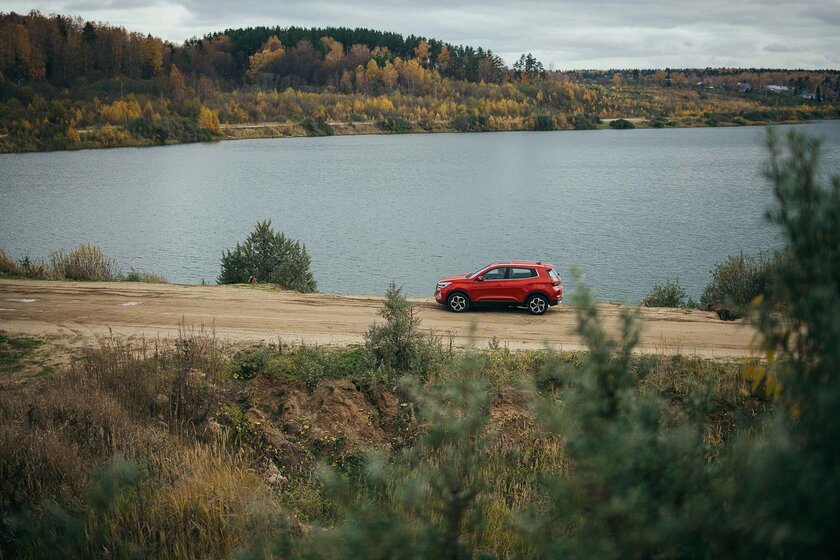 Review
Well, top for your money?
As always, the buyer will give the answer to this over time, no matter how strange it may sound. Chery is actively capturing our market, and there are more and more cars with this nameplate on our roads. It's about something, yes. Yes, Tiggo 4 Pro is not without flaws, I have not mentioned the very insipid sound of the acoustics. But let's be honest, in the price segment that the machine performs, and with its equipment, this is a very worthy option.
First of all, comfortable for everyday use, there is enough space, many auxiliary systems are available. There are four cameras out there. Heating everything and everything. Dual zone climate on board. What more do you want from this kid?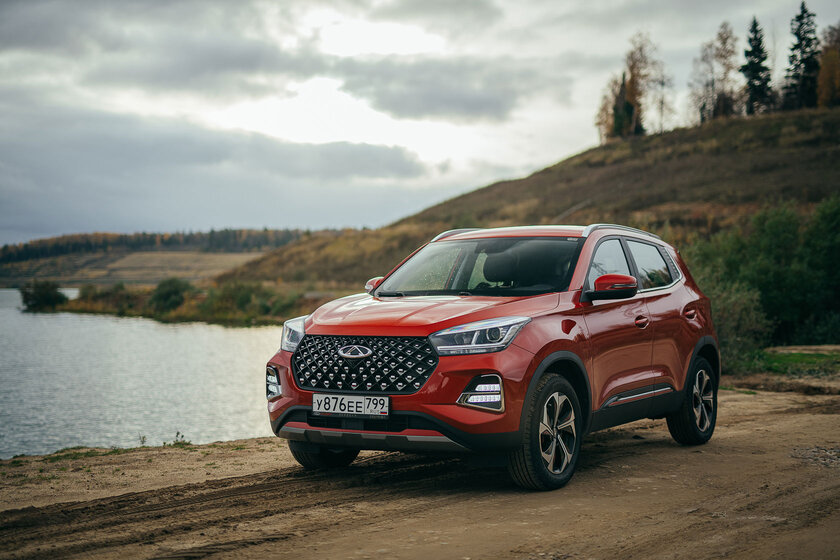 I was also pleased with the visually restrained interior. And then automakers from the Middle Kingdom love to throw in style, but here they didn't spoil us. Thank you for that.
Pros:
a lot of cars for your money;
good noise;
adequate operation of the engine and gearbox ligament;
in general thoughtfulness in details;
as many as four cameras.
Minuses:
sensory climate;
no lighting on the second row.
May not like:
not enough hooks-hooks in the trunk;
no rain sensor.
A few more shots.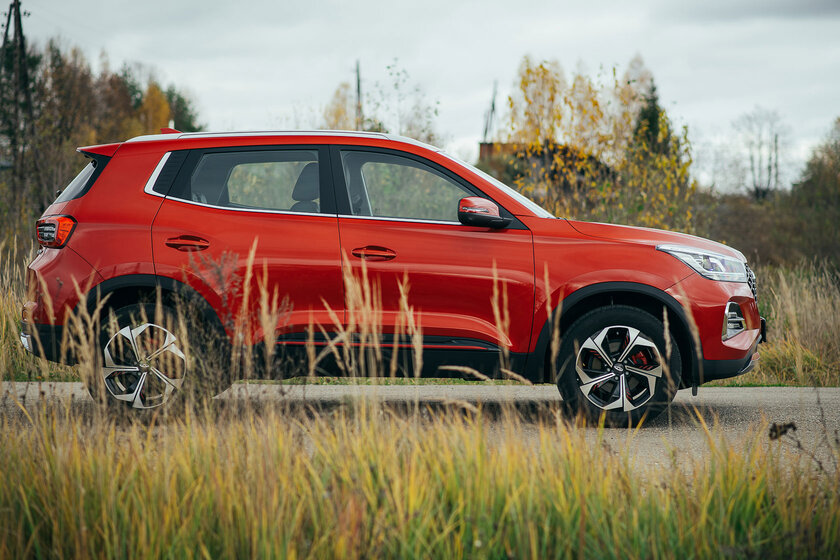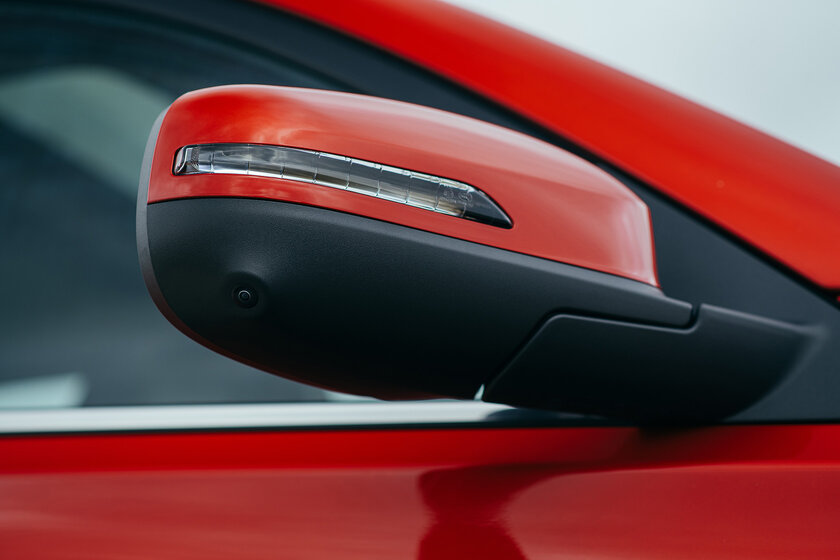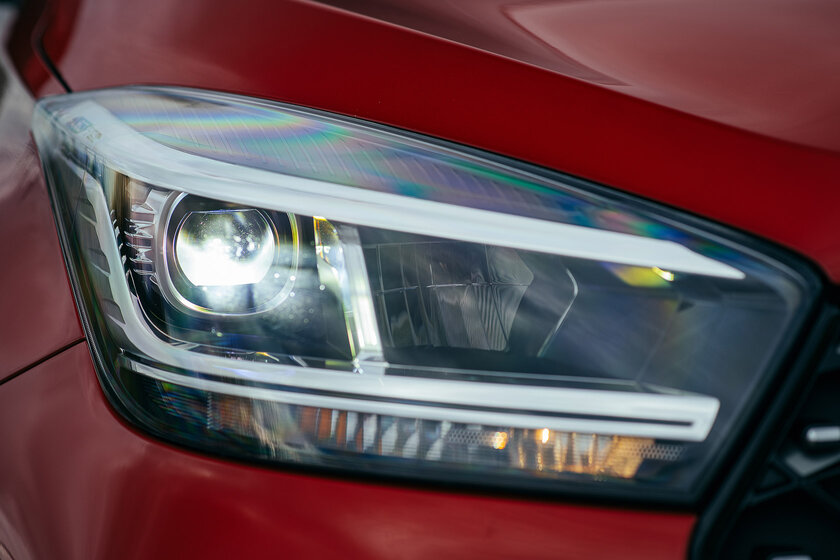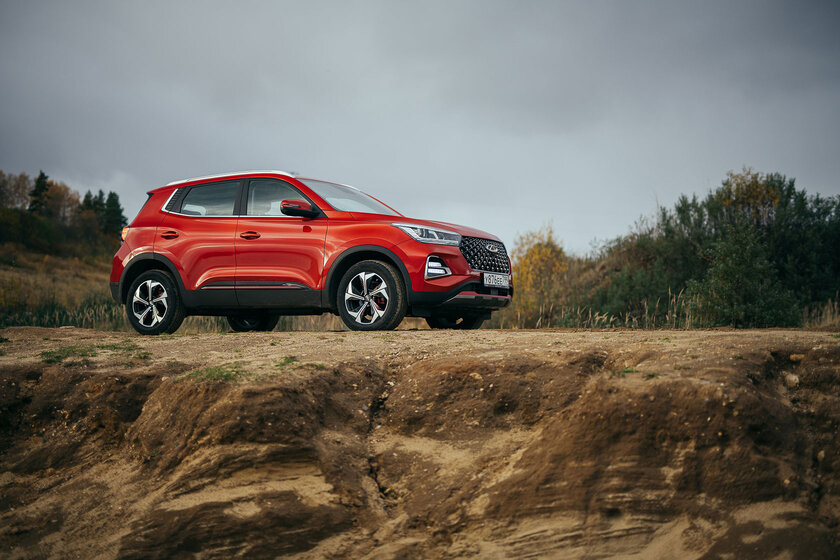 Final score 8 out of 10
Source: Trash Box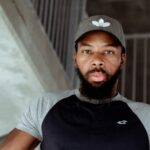 I am Joyce Corbett and I have been working in the news industry for over 10 years. My current role is as an author at World Stock Market, where I focus primarily on the tech section. My specialty is creating engaging content that helps to explain and demystify complex financial topics.