This is how the most powerful video card based on the Intel DG1 GPU looks like. Gunnir Lanji DG1 Max Index with 96 computing units and 4 GB of memory presented in China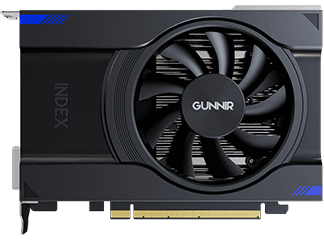 Intel should unveil its new Arc desktop graphics cards early next year based on the DG2 GPU, but there are already discrete Intel graphics cards based on the DG1 GPU – in fact, this is the same GPU that is used in the company's central processors, but in this case, it is the heart of a discrete solution. Previously, Asus and Gunnir released DG1-based graphics cards, but those models used a GPU with 80 computing units. Now in the assortment of the Chinese Gunnir there is a video card based on DG1 with 96 computing units. It's called Lanji DG1 Max Index. In fact, the photo below is the most powerful discrete graphics card for consumer computers based on Intel GPUs at the moment.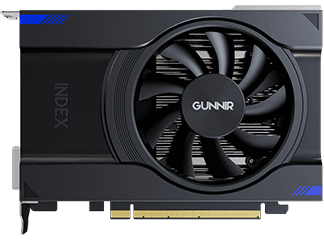 Although power in this case is a relative concept. The GPU runs at 1.2-1.65 GHz and is connected by a 128-bit bus with 4 GB of LPDDR4X memory. TDP in normal operation is 25 W, in Power Limit 2 (PL2) mode, the power can briefly rise to 41 W. In general, it is clear that this is not a gaming video card at all. Nevertheless, this device compares favorably with the interface connectors from the models based on DG1 with 80 computing units: if in the first case there were only D-Sub and HDMI, then here HDMI, DVI and even DisplayPort! Alas, the source does not name the cost of the Gunnir Lanji DG1 Max Index.
.