Renders of the top-end discrete Intel new generation video card (DG2-512EU) have already been published on the Web, but now live photos of the device are being published for the first time. Compared to the early engineering sample, the new product has changed in terms of color: the PCB is now black, and the cooler shroud is gray. Previously, the PCB was green and the shroud was black. But as regards the power supply subsystem, there are no special changes: the video card still relies on the six- and eight-pin connectors for additional power. Based on this, the approximate TDP value of the model is 225 W.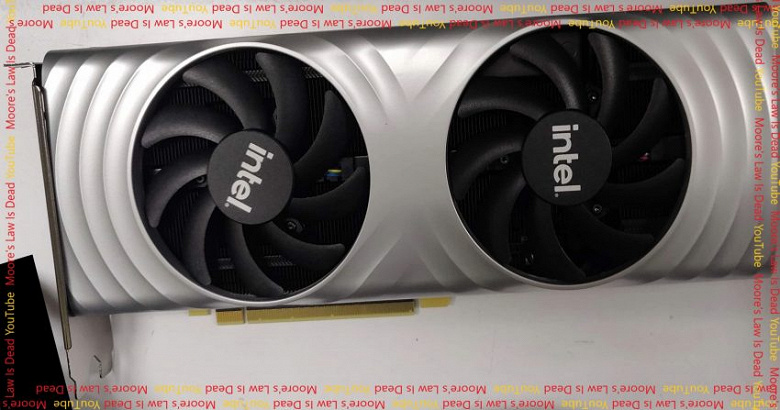 The heat distribution plate is not visible, but it will most likely be in the commercial version of the video card. The cooling system includes a pair of fans, several heat pipes and a heatsink that extends about a quarter beyond the PCB. It is important to note that this is a reference performance, and it seems to be quite effective for itself, especially when compared to the refrains of Nvidia 3D cards.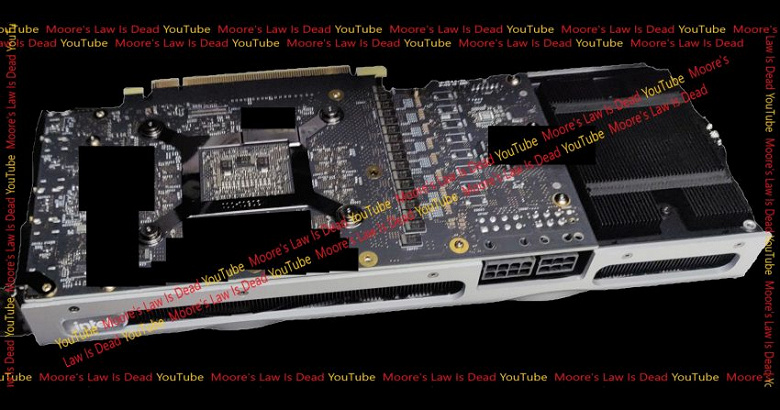 The DG2-512EU is credited with 4096 stream processors and up to 16GB of GDDR6 memory. This model will have to withstand the GeForce RTX 3070 and Radeon RX 6700 XT. At the same time, it may even be cheaper than these video cards.
On the second portion of images (no longer photos, but renders), on the contrary, the lowest-powered video card of the Arc Alchemist line – DG-128EU, poses. It is presented in a very compact design, which will allow such a model to be installed in small cases with Mini-ITX motherboards. It promises 1024 stream processors and up to 8GB of GDDR6 memory. The TDP will be around 75W, so there is no need for additional power connectors. This video card will no longer be able to compete with the Nvidia Ampere and AMD RDNA2 GPUs, but it will be able to compete with the previous generations.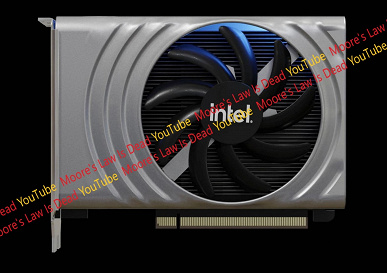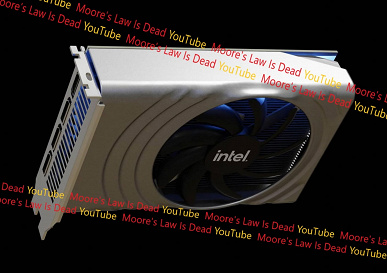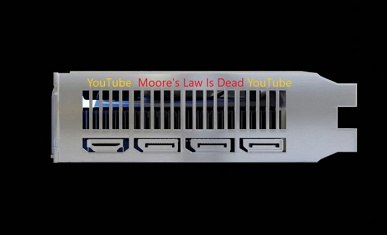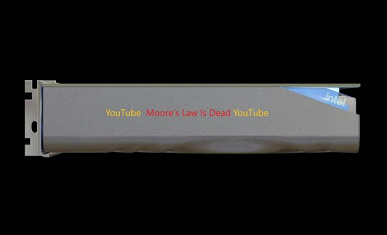 There is little specificity regarding the timing of the market debut of Arc Alchemist. According to the latest data, in the first quarter of 2022, Intel 3D cards based on the Xe-HPG architecture will premiere, but it includes both mobile and desktop versions. Mobile phones will become available to laptop manufacturers earlier, apparently already in the same first quarter. But discrete models will go on sale only in the second quarter of 2022, that is, closer to the summer.
.