The UK government had intended to send asylum seekers to Rwanda. But it is an illegal planas the Court of Appeal had already established and as the Supreme Court has now confirmed: asylum seekers, in fact, could find themselves risk of rejectionthat is, being sent back to a country where they could be persecuted, tortured or killed.
The not refoulement (not rejection) is a fundamental principle of international lawand provides that no state «will expel or reject, in any way, a refugee towards the borders of territories in which his life or freedom would be threatened by reason of his race, his religion, his citizenship, his belonging to a social group or its political opinions".
The courts have cited much evidence provided by the United Nations Refugee Agency (UNHCR), according to which Rwanda does not respect this principle of non-refoulement. This evidence calls into question the ability of Rwandan authorities to fairly assess asylum claims, and raises concerns about human rights violations.
The Supreme Court's decision, therefore, is not motivated by the feasibility of the project, but focuses only on the legal principle of non-refoulement: it established that, in this regard, Rwanda is not a "safe third country" to send asylum seekers. Therefore, this is not how the government will be able to keep its promise to "stop the boats".
In April 2022, the UK and Rwanda signed an agreement which allowed the UK to send some people seeking asylum in Britain to Rwanda. Their cases would have been analyzed directly by the Rwandan authorities, who would have decided whether to grant or deny asylum in Rwanda.
In reality, however, no migrants have yet been sent to the African country: the first flight which, in June 2022, was supposed to bring a group of asylum seekers to Rwanda from the United Kingdom he didn't leave. The European Court of Human Rights (ECHR) had decided this, hindering the plans of Boris Johnson, who intended to "delocalise" the management of refugees in the African country. The tribunal said that British courts needed to consider all human rights issues before initiating transfers: asylum seekers risked being sent back to their countries of origineven though they may have had a valid asylum claim.
British Prime Minister Rishi Sunak has already announced his commitment to reach a new treaty with Rwanda and he said he was ready to change national laws and "do everything necessary to stop the boats".
The United Kingdom, however, is not the only country that is trying to delegate the asylum procedure abroad. Italy too has recently considered the possibility of making two centers for the management of migrants in Albaniaunder Italian jurisdiction, which must "be operational by the spring of 2024": they should welcome, overall, three thousand people and, "thanks to the accelerated procedures desired by this government, which allow reception requests to be processed within 28 days" , explained the Italian Prime Minister, "the flow will be around 36 thousand people per year".
But ensuring that these measures comply with human rights obligations is complex. International law requires states to give refuge to those fleeing persecution or those at risk of their lives.
Source: Vanity Fair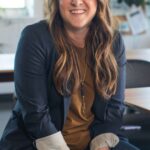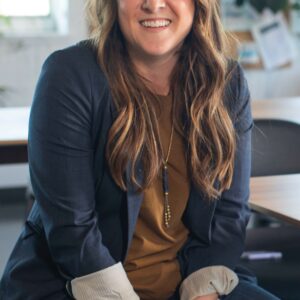 I'm Susan Karen, a professional writer and editor at World Stock Market. I specialize in Entertainment news, writing stories that keep readers informed on all the latest developments in the industry. With over five years of experience in creating engaging content and copywriting for various media outlets, I have grown to become an invaluable asset to any team.