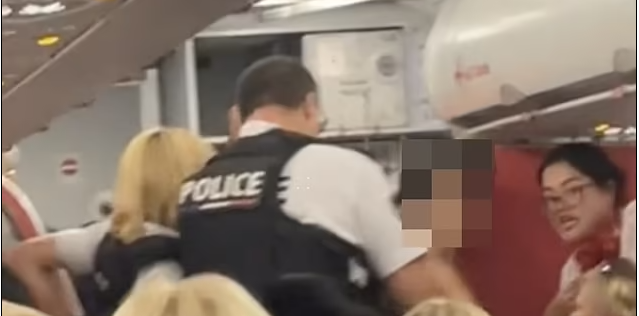 A hero father of three restrained a woman on a flight from Larnaca for Manchesterwhen she stripped and started shouting "Allahu Akbar" while trying to get into the cockpit of the plane.
According to the Daily Mail, 35-year-old Phillip O'Brien was a passenger on the Jet2 flight from Larnaca to Manchester on Tuesday, August 9, when a woman caused panic shortly after take-off.
The woman, in her 30s, claimed to have explosives and asked the children if they were ready to die. In fact, she told terrified passengers and plane staff that her parents were members of ISIS.
The father intervened by restraining the woman and stated that when he asked her why she was saying such things, she replied "if I didn't, there would be an explosion and everyone would die".
The plane made an emergency landing in Paris and the woman was arrested by two French police officers.

Source: News Beast