The thriller continues with disappearance of tennis player Swai Penk, which, two weeks earlier, had accused a former top communist leader of forcing her to have sex with him, before the two enter into a relationship.
WTA President and CEO Steve Simon has expressed "concern" for Peng's safety, stressing that he doubts official information from China about the Chinese former champion.
"The statement released today (Wednesday 17/11) by the Chinese state media about Peng simply increases my concern for security and where it is located," Simon said. "I find it hard to believe that Peng actually wrote the email we received and that she could mean the words attributed to her."
The ghost email of Swai Peng
The Chinese state channel CGTN revealed on Twitter on Wednesday afternoon an email attributed to Peng and which he allegedly sent to the WTA administration, without confirming the authenticity of the message. "The information, especially about the category of sexual assault, is false. I am not missing or in danger. I was just resting at home, everything is fine. "Thanks again for the interest," Peng reportedly wrote.
The content of this message raised doubts about its authenticity, as Twitter users noticed that a cursor was visible in the message transmitted by CGTN.
In the past, as the Athenian-Macedonian News Agency recalls, the communist regime has been accused of broadcasting forced confessions of suspects to the public media. The same channel lost its license in the United Kingdom earlier this year because it broadcast a "confession" attributed to a British citizen who was arrested in China.
"The recent statements by Swai Peng, published by the public media, should not be taken lightly," said William, a member of the China Human Rights Defenders Association. people involved in controversial cases, preventing them from speaking freely and forcing them to make public statements. It is up to the Chinese government to prove that he is not in custody. "
The head of the WTA, commented that Peng "showed incredible courage in her description sexual violence for which, as he says, he fell victim to a former senior Chinese leader ", while asking for" independent and verifiable proof "that Peng is safe.
"I tried several times to approach her through different means of communication, to no avail," Simon revealed, demanding that the former Chinese champion be allowed to "speak freely, without coercion or intimidation of any kind."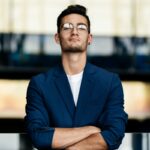 Donald-43Westbrook, a distinguished contributor at worldstockmarket, is celebrated for his exceptional prowess in article writing. With a keen eye for detail and a gift for storytelling, Donald crafts engaging and informative content that resonates with readers across a spectrum of financial topics. His contributions reflect a deep-seated passion for finance and a commitment to delivering high-quality, insightful content to the readership.