What started as a rumor ended up being a reality and we finally got to see Tom Holland, Tobey Maguire and Andrew Garfield's Spider-Man in one movie, ushering in the Marvel multiverse. Yes, we mean Spider-Man: No Way Home.
The secret of the appearance of Tobey and Andrew was kept under lock and key and it was not easy to cope with before the cameras, especially for Andrew, who at that time was promoting the film. Tick, Tick… Boom! However, everyone did their best to hide it and surprise the public in movie theaters, even the actors were limited to appearing in the premier of the tape. Fortunately for all fans, the three superheroes have just given their first interview together and shared with the journalist Pete Hammond all about their experience and expectations in this arachnid project.
In the interview, Pete Hammond asked the three Spider-Man about how and what motivated them to join the filming, in addition to their experience and the personal meaning that being part of it had for each of them. Spider-Man: No Way Home. Tobey Maguire was the first to speak.
I had a meeting with Amy Pascal and Kevin Feige. Amy was like, 'Do you know what this is about?'… I have to say I was immediately intrigued by that conversation, the intent, the kind of love and celebration of these movies, what they mean. I think Amy and Kevin were self-evident, and for me, when the artist or the people running the creative process have a kind of authentic, genuine intention of celebration and love it's amazing, it was so evident in both of them, I just wanted to join that.

[…] I remember being on the last day of shooting and having that awareness of 20 years of history. It felt very empowering to be able to work with Andrew and Tom. Feeling that we shared something, that we had that brotherhood was a very enriching experience. All the movies and all the characters were included in a very balanced and elegant way. Putting the suit back on feels powerful because the character means a lot to some people. It gives a responsibility, makes me feel blessed and grateful. Being with the two of them was much better than I imagined, much more than I can express in words.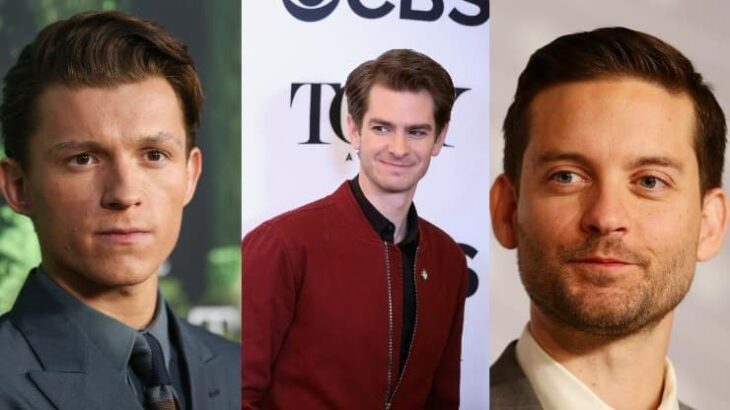 For his part, Andrew joked about how he agreed to enter the ring. In addition, he talked about how excited he is to know that his Spider-Man is now part of the Marvel multiverse.
I waited to see what Tobey was going to do, then I knew I had no choice. I follow Tobey to the end of the world. The intent of the film felt very pure, with a creative story. It wasn't just coming back to say hello and go back. Our presence was in service to Tom and what he is as Peter Parker.

[…] I loved the idea of ​​the multiverse expanding in this movie because without Tobey's Spider-Man and mine, Tom's Spider-Man couldn't have become the Peter Parker he was meant to become. Maybe he would have lost his girlfriend or taken a darker path without that scene where Tobey functions as a mentor. It was a story I wanted to tell and with the people I wanted to work with.
Meanwhile, Tom Holland shared the nervousness that invaded him after learning that Tobey and Andrew would be part of the tape, because he felt that his commitment and work should be greater than other installments.
The date the other two Spider-Man were to come was marked on my calendar. It was getting closer and I was getting more and more nervous. But when I met them, I realized that I didn't have to be like this. For the first rehearsal I asked Zendaya and Jacob if they could be there supporting me because we had to read the scene, play the same character but at the same time put our hearts and souls into it. I knew it would mean a lot to them.

[…] This film feels like a celebration of three generations of cinema. In the scenes I was very excited but also very happy about everything that was happening. I was like, 'Look at my life, look at everything that's happened to me, I'm working with Tobey Maguire and Andrew Garfield. I was excited to be able to make a much more emotional superhero movie than it had been seen before.
To date, the film has grossed nearly $1.7 billion, placing it sixth in the Top 10 highest-grossing films of all time. If you haven't seen it yet, it's time to run to the movies, buy some popcorn and witness an unforgettable adventure.