The war in Ukraine and possibly the start of another one in Syria will dominate the new meeting that will be held today in Sochi by the president of Russia, Vladimir Putin, and his counterpart of Turkey, Recep Tayyip Erdogan.
Three weeks after their meeting in Tehran, the Turkish head of state will meet again with his Russian counterpart in the Black Sea resort, boosted by Ankara's recent diplomatic success that facilitated an international agreement to resume Ukrainian grain exports through the Bosphorus.
In the Iranian capital last month, the Russian president bluntly warned against any new Turkish military operation in Syria to push back the Kurdish People's Protection Units (YPG), which Ankara considers the Syrian arm of the Kurdistan Workers' Party (PKK). ).
For some analysts, the recurring tensions are part of the "competitive partnership" that has defined, they say, the two leaders' relationship over the past two decades.
"Russia's war against Ukraine restored the image that Turkey wants to project of itself, that of the geopolitical key player, and again gave visibility to Erdogan," Asli Aydindasbas, a member of the European Council on International Relations, noted recently.
According to her, "most Turks are in favor of their country's position", which is "almost neutrality between East and West".
Negotiation of a ceasefire
Turkey's systematic effort, despite being a NATO member state, to remain neutral vis-a-vis Moscow regarding the Ukraine issue has begun to bear fruit.
After many months of efforts, Moscow and Kyiv signed an agreement in Istanbul under the auspices of the UN. The first shipment of corn to leave Odessa since the war broke out on February 24 arrived in Lebanon and more will follow, somewhat allaying fears of a global food crisis.
Turkey now wants to secure the start of negotiations to agree a ceasefire between the Russian president and his Ukrainian counterpart Volodymyr Zelensky, possibly in Istanbul.
"We discussed whether the grain deal can be an opportunity (to agree) to a lasting ceasefire," Turkish Foreign Minister Mevlut Cavusoglu said yesterday after a meeting with his Russian counterpart in Asia, Sergei Lavrov.
But the effort has been complicated by Ankara's repeated threats to launch a full-scale military operation in Syria, where Russian and Turkish interests collide.
Moscow is the main protégé of President Bashar al-Assad, supporting him against organizations that were at least partially supported by Turkey.
Today Mr Erdogan insists he wants the Turkish army to cross the border again and create a security zone in areas where Syrian and Russian troops are already patrolling, to push back the Kurdish armed groups he describes as "terrorists".
"It is possible that (today's) meeting will raise the issue of a possible invasion of Syria, for which Turkey has not received the green light from either Russia or Iran," commented the university's international relations expert Soli Özel Has of Istanbul. Russia will ask for something "in return", he discounted.
A game of patience
For some Turkish media, what Vladimir Putin would really like are unmanned aerial vehicles (UAVs). Ankara has supplied Ukraine with heavily armed Bayraktar-TB2s, which Western military analysts say have shown their effectiveness against Russian tanks.
According to US officials, a Russian delegation went to Iran to discuss the possible purchase of hundreds of UAVs. Mr. Erdogan himself referred after his return from Tehran to Mr. Putin's request for the purchase of such aircraft.
But the statement was later redacted by a spokesman for the Turkish government, who assured that the head of state was just joking.
But the Kremlin spokesman, Dmitry Peskov, instead seemed to feed the scenario, assuring that "military and technological cooperation is always on the agenda of the two countries."
There is yet another potential source of tension between the two presidents, who are known for often being late. In Tehran, Erdogan was forced to be patient, he waited for Vladimir Putin for about 50 seconds, in front of the camera of the official Turkish news agency: it was zoomed in on his face, in which the tension was evident. For some, it was payback – the Turkish president had set up the Kremlin occupant for nearly two minutes in 2020.
SOURCE: APE-ME
Source: Capital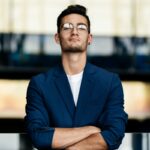 Donald-43Westbrook, a distinguished contributor at worldstockmarket, is celebrated for his exceptional prowess in article writing. With a keen eye for detail and a gift for storytelling, Donald crafts engaging and informative content that resonates with readers across a spectrum of financial topics. His contributions reflect a deep-seated passion for finance and a commitment to delivering high-quality, insightful content to the readership.