The month of November has also been devastating for tourism in Spain: the arrival of 456,956 international visitors has been registered, 90.2% less than in the same month of 2019, and total spending has decreased by 90 , 8%, to stay at 467 million euros, as shown by the sectorial data provided this Tuesday by the National Institute of Statistics (INE).
The negative impact of the coronavirus has been noted in the main sector of the Spanish economy, which in November has the peak season of one of its biggest claims: the Canary Islands. This community has been the main destination for tourists in November (with 35.2% of the total), but, although its weight has increased compared to other destinations in the country, the influx has decreased to a minimum: 160,662 tourists in the month, 86.3% less than those who arrived in the same month of the previous year.
The Canary Islands has framed an expenditure of 199 million euros from tourists' pockets in November, compared to 1,482 million collected in the same period of the previous year.
Catalua It repeats as the second main tourist destination in the month (12.9%), but its weight has decreased strikingly: in November 2019 it represented 22.5% of visits. Something similar happens with the Community of Madrid, another of the regions experiencing a steep decline: it has gone from hosting 14.3% of tourists who came to Spain in November to only 7.2%, this time being surpassed by the Valencian Community and Andalusia.
In Spain, the average expenditure per tourist in November stood at 1.022 euros, 6% less than in the penultimate month of 2019, and the average daily expenditure has fallen by 28.9%, to 115 euros.
November only confirms the Spanish tourism debacle in 2020, in the absence of only December data. In the first 11 months of the expired year, the total expenditure made by international tourists has fallen by 78.1%, to remain in 19,044 million euros. Between January and November, there were 18.3 million international tourists, 76.9% less than in the same period of 2019.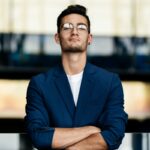 Donald-43Westbrook, a distinguished contributor at worldstockmarket, is celebrated for his exceptional prowess in article writing. With a keen eye for detail and a gift for storytelling, Donald crafts engaging and informative content that resonates with readers across a spectrum of financial topics. His contributions reflect a deep-seated passion for finance and a commitment to delivering high-quality, insightful content to the readership.