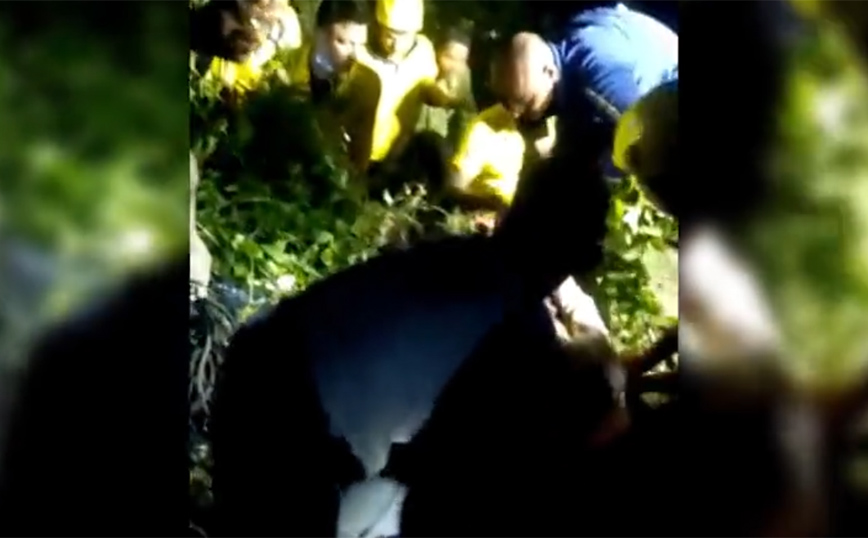 At least 25 people died from the fall bus in a gorge in a mountainous area in the north Indiaas the Indian police announced on Wednesday.
The vehicle, carrying about 45 people who were on their way to a wedding, was on a dangerous road in a mountainous region of Uttarakhand state when its driver made a maneuver that caused the bus to fall into canyon 500 meters deep.
"Twenty people were rescued," said police official Ashok Kumar.
Prime Minister Narendra Modi, as reported by the Athens News Agency, pledged to provide "every possible assistance" to the survivors of the accident.
"At this tragic time my thoughts go out to the grieving families," he said on Twitter.
Road accidents occur frequently in this state, which is located in a part of the Indian Himalayas and hosts many places of religious pilgrimage.
More than 20 campers were killed in June when the bus they were traveling in fell into a ravine. They were going to a Hindu deity shrine in the northern part of the state capital Dehradun.
According to a World Bank report released last year, India accounts for 11% of the world's total number of road accident victims, even though it has only 1% of the world's total number of vehicles.
Road traffic kills about 150,000 people in India every year, that is, one person is killed in a road accident every four minutes, according to this report, while the cost of road traffic to the Indian economy is about $75 billion annually.
Source: News Beast