- Article Top Advertisement -
Former US President Donald Trump made his first Facebook post this Friday (17) since January 6, 2021, the day protesters attacked the Capitol.
"I'M BACK!" Trump wrote in the post, which included a short video of the CNN with footage from the night he was elected president, during which he said, "Sorry to keep you waiting. Tricky business. Complicated."
- Article Inline Advertisement 1-
Trump's return to Facebook restores his access to a key fundraising tool at the start of the 2024 presidential race. Several potential rivals line up to challenge him in his bid to become the GOP's nominee for a third election consecutive.
Some high value donors indicate a desire to support another alternative.
The former president's Facebook and Instagram accounts were banned for two years after the Capitol invasion. They were reactivated early last month, after Trump's 2024 campaign asked Meta, the platform's parent company, to unlock them.
Trump's posts on January 6, 2021 included election lies and an attack on then-Vice President Mike Pence, before urging protesters to be peaceful.
The House committee investigating the acts used several of its posts from that day to show its inaction as the violence unfolded.
While Twitter was Trump's preferred messaging platform in the previous election, he has massive reach on Facebook and Instagram — 34 million and 23 million followers, respectively. His campaigns spent millions showing ads using the social network's targeted advertising tools.
Trump campaign workers are eager for the former president to return to Facebook because it would help them tap into a huge field of potential donors.
"It makes my job so much easier," said a consultant who works in outreach and fundraising.
The move also comes as Trump's team prepares for possible criminal charges against the former president in New York. His aides spent several days planning a response strategy that includes how to amplify his messages, including through social media.
A current adviser to Trump noted last month, when Facebook and Instagram restored the accounts, that the former president never used the Meta network the way he used Twitter, which has become his primary means of communicating with his political base. as chairman before being removed from the platform following the January 6 attack.
Still, this person said, the campaign would take the opportunity to revert to using his image in its Facebook ads.
"It's the most important vehicle for fundraising and for reaching many people in the persuasive audience," said the consultant.
After his bans, Trump launched his own social media platform: Truth Social. There, he posted hundreds of false allegations about widespread voter fraud.
After buying Twitter last year, Elon Musk restored Trump's account, where he has 87 million followers. However, he has not made any posts since January 8, 2021.
YouTube on Friday also said it was reactivating Trump's account, allowing him to upload new videos.
"As of today, the Donald J. Trump channel is no longer restricted and can upload new content. We carefully weigh the ongoing risk of real-world violence while balancing the chance for voters to hear equally from top national candidates in the run-up to an election," explained YouTube.
Democrats warned Meta about the consequences of Trump's return to the platform. Some lawmakers writing in a letter to the company late last year claiming the former president should be kept off the site as he continues to attack American democracy by repeating lies about the 2020 election.
Republicans, self-styled free speech advocates and others, however, argued that maintaining the ban was an improper act of censorship and could put Trump at a disadvantage as a candidate in 2024.
Source: CNN Brasil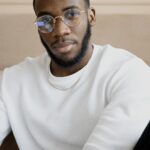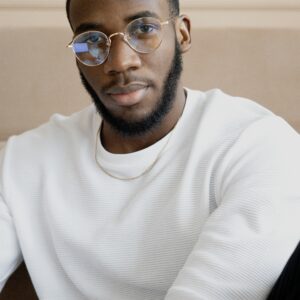 Bruce Belcher is a seasoned author with over 5 years of experience in world news. He writes for online news websites and provides in-depth analysis on the world stock market. Bruce is known for his insightful perspectives and commitment to keeping the public informed.
- Article Bottom Advertisement -