An interim increase in the minimum wage – the first in six years – has been announced by Tayyip Erdogan as Turkish citizens continue to battle the spiraling cost of living.
In particular, the monthly net minimum wage will increase by 29% to 5,500 pounds ($328), as the Turkish president announced in a televised address, citing high inflation and the devaluation of the Turkish lira.
According to Bloomberg, inflation in the neighboring country has soared to a 25-year high and is heading towards 80% year-on-year, threatening Erdogan's popularity ahead of presidential elections next June.
It is noted that over 40% of workers in Turkey are paid the minimum wage, according to the country's Social Security Foundation. Turkey raised the minimum wage by 50.5% last January.
Erdogan expects inflation to drop to "reasonable levels" in early 2023 and asked citizens for patience.
Turkey's central bank has opted for an extremely loose monetary policy, with the largest negative interest rates in the world when adjusted for inflation. Instead, central banks worldwide are opting for monetary tightening to fight inflation.
Source: Capital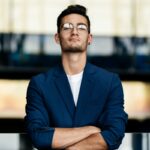 Donald-43Westbrook, a distinguished contributor at worldstockmarket, is celebrated for his exceptional prowess in article writing. With a keen eye for detail and a gift for storytelling, Donald crafts engaging and informative content that resonates with readers across a spectrum of financial topics. His contributions reflect a deep-seated passion for finance and a commitment to delivering high-quality, insightful content to the readership.