By Eleftherias Kourtalis
To 5.7% from 4% before, UBS upgrades its estimate for growth in Greece in 2022, stressing that the country's economic performance has proven to be particularly strong this year, while tourism is expected to be the big "driver" of GDP, with revenues reaching 20 billion euros.
In more detail, referring to the factors that led to this upgrade, UBS points out the following:
a) strong first quarter GDP (2.3% qoq, 7.0% y/y) resulting in 450 basis points growth carryover to 2022
b) revenues from tourism are expected to reach €20 billion in 2022 against the initial forecast of €15 billion and €10.5 billion last year – including the positive effect on job creation.
c) the indications of a strong growth performance in the second quarter and
d) a clear recovery in corporate lending (potentially influenced by the inputs of the EU Recovery and Resilience Facility (RRF)
"Our new forecast for Greece's growth is 150 basis points above the market estimate of 4.2%," UBS emphasizes, while adding that it sees risks for 2022 from the gradual deterioration of the business climate and from possible disruption of natural gas flows in Europe. Meanwhile, the Swiss bank is revising its 2023 growth forecast lower to 4.0% from 4.7% previously, due to a stronger 2022.
The positive catalysts of the second quarter
As UBS points out, domestic business turnover improved in the second quarter of 2022: it rose 39.3% year-on-year in nominal terms in the second quarter, after 38.4% year-on-year in the first quarter.
The two largest contributions came from manufacturing and wholesale & retail trade, while the accommodation and food service sectors contributed significantly. This implies a high positive overall contribution from tourism, given that tourist receipts from tourism increased by 330% year-on-year in the second quarter. Along with a 31% year-on-year increase in tax revenue in the second quarter, this means GDP growth is likely to have remained healthy in the second quarter. "We forecast 6.6% annual growth in real GDP in the second quarter of 2022," UBS points out.
Effects of the energy crisis on household finances
Headline inflation eased in July to 11.6% y/y from 12.1% y/y in June. Prices of household utilities rose 64% year-on-year in July (including gas, electricity, heating oil and solid fuels), which would explain half of overall measured inflation, UBS points out. Gasoline prices rose 33% annually in July, representing another 20% of inflation. Food inflation explained another 25% of measured inflation.
With these data, as the Swiss bank emphasizes, average inflation could easily exceed 9% in 2022.
"We estimate that wage increases are unlikely to fully offset the rise in inflation from the second quarter onwards, even if job gains are taken into account," the bank added.
However, he believes that there are two important factors that support household finances.
First, the government is expected to spend €6bn on energy subsidies in 2022 (3% of GDP), with possibly more support to be announced by the prime minister on 10 September at the Thessaloniki International Fair (although the additional fiscal space is likely to be around 1% of GDP in 2022).
Second, compared to the end of 2019 household deposits increased by €20 billion or around 10% of GDP, which provides some additional savings background for households.
Source: Capital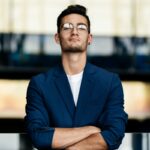 Donald-43Westbrook, a distinguished contributor at worldstockmarket, is celebrated for his exceptional prowess in article writing. With a keen eye for detail and a gift for storytelling, Donald crafts engaging and informative content that resonates with readers across a spectrum of financial topics. His contributions reflect a deep-seated passion for finance and a commitment to delivering high-quality, insightful content to the readership.