Her Eleftherias Kourtalis
Higher energy prices will push the Eurozone into recession in the second half of 2022, UBS estimates, while inflation will peak in September with the ECB continuing rate hikes until April 2023. With energy prices expected remain high for some time yet, government support packages will continue in 2023.
Given the prospect of further significant increases in energy prices across the Eurozone – particularly in Germany – and the significant drop in PMIs in July/August, the Swiss bank now expects the Eurozone to experience negative growth in the third and fourth quarters of 2022 , followed by modestly positive growth in the first quarter of 2023. The upcoming energy price increases put further pressure on household consumption and fixed investment, which account for 55% and 20% of Eurozone GDP, respectively.
Although it seems paradoxical at first glance, UBS raises our 2022 GDP forecast to 2.9% from 2.7%, but this is clearly due to stronger than expected GDP growth in the second quarter of 2022, which more than offsets the impact of downgraded growth estimates in the third and fourth quarters of the year.
For 2023, it cuts its forecast for Eurozone growth to 0.8% from 1.2%, a result of slower growth in the first quarter expected and the smallest statistical carryover from 2022. UBS's baseline scenario remains that the natural gas rationing will be avoided, however if this assumption proves too optimistic, the economic disruptions will likely become much worse.
Thus, the bank predicts a technical recession in the next three quarters, and especially in the fourth. The new rise in the price of natural gas will reduce household purchasing power, while uncertainty about future natural gas supplies, as well as weaker global demand and supply disruptions (including low Rhine water levels preventing transport), are likely to burden production.
Germany and Italy are headed for certain recession, with the former recording recession for three consecutive quarters in the third and fourth quarters of 2022 and the first quarter of 2023 and the latter only in the last two quarters of this year, as UBS estimates, while France and Spain will fare relatively better, with Spain benefiting from lower exposure to Russian energy and a recovery in tourism.
The ECB's tightening cycle will continue until April 2023
UBS meanwhile expects inflation to rise from 8.9% in July to a new record of 9.4% in September before falling to 8.1% by the end of 2022 and (temporarily) below 2% in the fourth quarter of 2023. This implies annual averages of 8.0% in 2022 and 3.6% in 2023. However, the risk of higher inflation is significant, he notes, in the event of even higher energy and food prices and higher wage growth .
With inflation remaining very high and a mild recession in Q3/2022 providing only limited support to deflation, the Swiss bank expects the ECB to raise the deposit rate by 50 basis points in September and 25 basis points in October and December, and at 1% until the end of 2022.
Next year, he expects the ECB to make three more hikes of 25 basis points each in February, March and April – bringing the tightening cycle to an end, with the rate set at 1.75%. The risk to more rate hikes in 2022 is still there (eg a 50 basis point rate hike in October), but with fewer ECB rate hikes in 2023.
Fiscal policy: Providing further support to households
With high energy prices weighing on household purchasing power, governments are expanding support programs and will continue to do so. France and Italy recently approved packages that include the extension of energy tax cuts and transfers to households. The German government cuts VAT on natural gas and discusses a third relief package. While the Eurozone's nominal fiscal deficit will narrow by 60 basis points to 4.5% of GDP this year (helped by strong revenues), the cyclically adjusted deficit is expected to increase by 0.7% of GDP – so no fiscal tightening this year.
With the Stability and Growth Pact remaining suspended in 2023, fiscal consolidation is expected to remain slow over the medium term, with draft 2023 budgets to be announced by mid-October providing more detail on the future fiscal path.
Source: Capital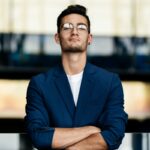 Donald-43Westbrook, a distinguished contributor at worldstockmarket, is celebrated for his exceptional prowess in article writing. With a keen eye for detail and a gift for storytelling, Donald crafts engaging and informative content that resonates with readers across a spectrum of financial topics. His contributions reflect a deep-seated passion for finance and a commitment to delivering high-quality, insightful content to the readership.