- Article Top Advertisement -
For the first time, Canonical specialists presented the beta version of the Ubuntu Pro service to the world in October 2022, reporting very good news to users who primarily appreciate the reliability of the operating system and the duration of its official support. The fact is that a subscription to the Ubuntu Pro service is available exclusively for operating systems from the Ubuntu LTS long-term support branch, but if earlier adherents of this version received only 5 years of support, then with the launch of the service this period increases to 10 years for all OS versions starting from Ubuntu 16.04. And yesterday, January 26, representatives of Canonical announced that they are making the Ubuntu Pro service public – now everyone can use it.
- Article Inline Advertisement 1-
Naturally, a comprehensive subscription to the Ubuntu Pro service is paid, but the company also thought about those users who plan to use the service to work with a personal computer or, for example, within a small enterprise office. Accordingly, a free subscription to the Ubuntu Pro service is provided to users and small businesses with up to 5 computers (inclusive). Moreover, official members of the Ubuntu community can get free access to the system even if there are up to 50 computers in the infrastructure. With paid use for one working computer, you will have to pay $ 25 per year and $ 500 for the server.
For this money, Canonical specialists promise to fix critical bugs within 24 hours, as well as maintain extensive technical support for an additional 23,000 packages and a set of open source tools. This is without taking into account the basic operating system tools that are included in the main Ubuntu software repository. In addition, service subscribers get access to many exclusive tools: Ansible, Apache Tomcat, Apache Zookeeper, Docker, Drupal, Nagios, Node.js, phpMyAdmin, Puppet, PowerDNS, Python 2, Redis, Rust, WordPress, ROS and more.
And although in the comments on specialized resources, users express dissatisfaction with the fact that "the company started selling free," in fact, the demand for the service is very impressive:
"The Ubuntu Pro beta has been welcomed by companies like NVIDIA, Google, Acquia, VMWare and LaunchDarkly. Since the announcement of the beta in October 2022, tens of thousands of Ubuntu users have signed up for the service," Canonical employees said in a press release.
And if the user has not yet decided whether he needs a paid or free subscription to Ubuntu Pro, he can use the free 30-day trial period to answer this question.
Source: Trash Box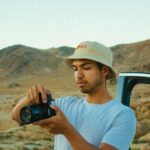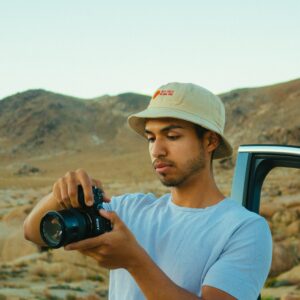 Charles Grill is a tech-savvy writer with over 3 years of experience in the field. He writes on a variety of technology-related topics and has a strong focus on the latest advancements in the industry. He is connected with several online news websites and is currently contributing to a technology-focused platform.
- Article Bottom Advertisement -