UGREEN on 11.11: have time to take headphones with noise reduction and GaN-charging with a good discount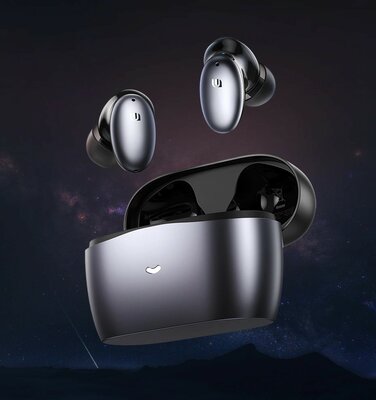 On November 11, China celebrates Singles Day, and according to the established tradition, a grand sale is held on AliExpress, in which UGREEN is participating. During this event, many devices and accessories of the brand can be purchased at discounts of up to 85%. For example, stylish wireless noise canceling headphones, powerful 100W GaN charging, or a great USB hub with HDMI and RJ45. The Mega Sale runs from November 11th to 13th. Users will be able to get coupons in the store, as well as use promotional codes for a discount: TRTOP201 and TRTOP302.
Headphones UGREEN HiTune X6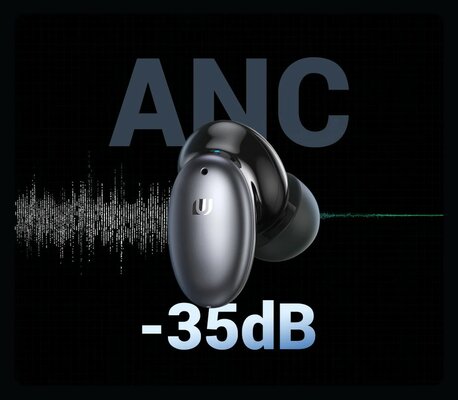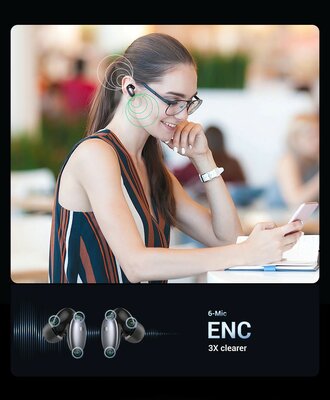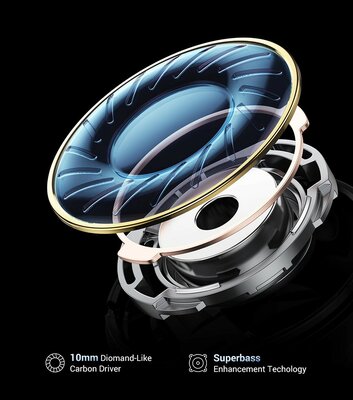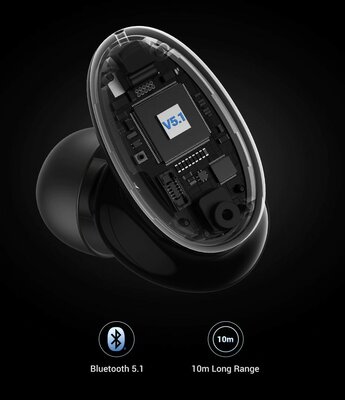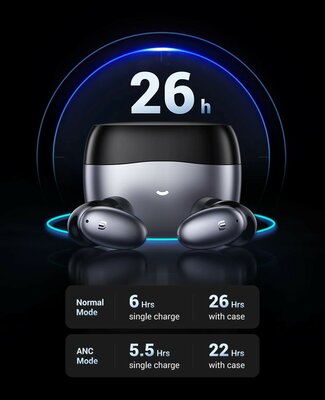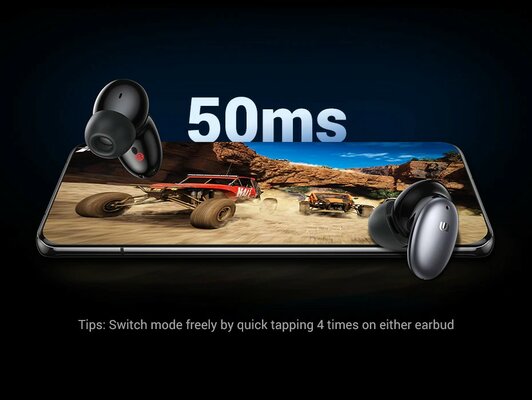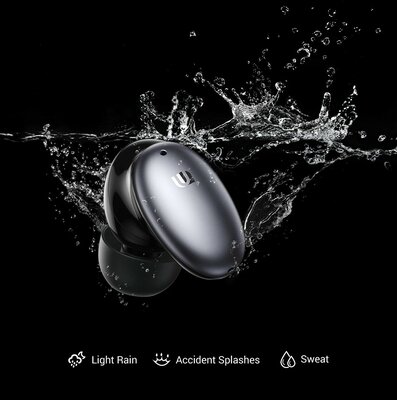 Anyone looking for an inexpensive but high quality TWS earbuds should definitely pay attention to this model. They are small, stylish and sound great. HiTune X6 boasts up to 35dB Hybrid Active Noise Cancellation, 10mm bass boosted drivers, and low latency gaming mode. In addition, the headphones are equipped with six microphones with the ability to filter out up to 90% of noise during calls, making the voice three times clearer. HiTune X6 fits securely in your ears, so they can be used while exercising. The earbuds have touch control, IPX5 water protection, work up to 6 hours on a single charge and up to 26 hours with a charging case.
The final price of UGREEN HiTune X6, including all coupons and discounts, is $ 44.
Charger UGREEN GaN 100W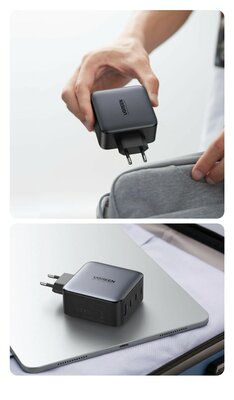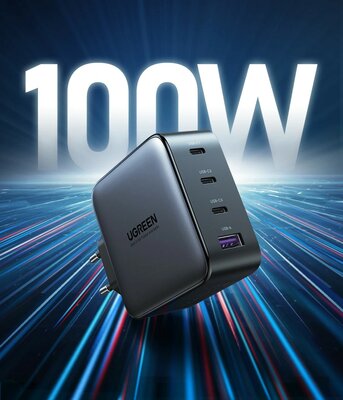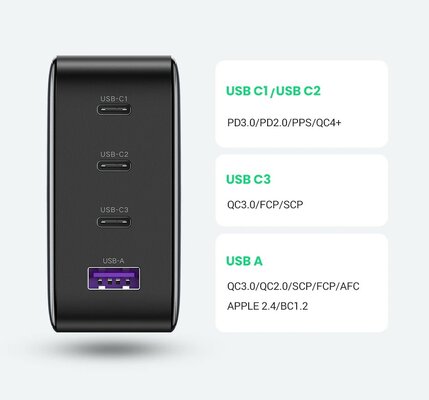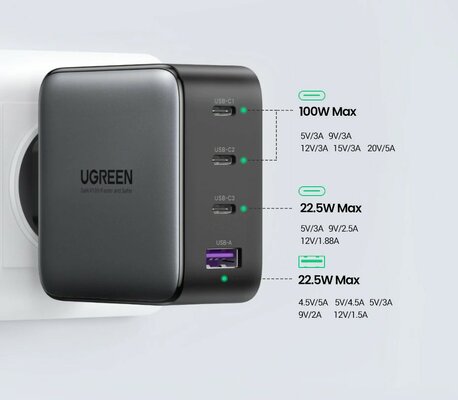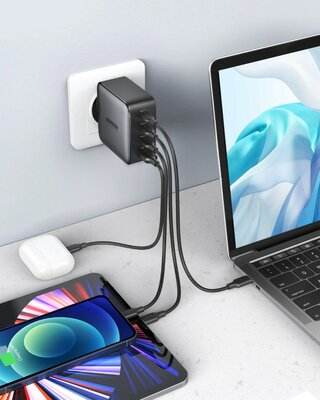 With this compact and fairly light charger, you can charge up to four gadgets at the same time. Two USB-C ports have a maximum output power of 100W each, another USB-C and USB-A – 22.5W each. Charging supports almost all common fast charging protocols, compatible with MacBook Pro, MacBook Air, Samsung flagship smartphones and gadgets from other manufacturers. A MacBook Pro, for example, can be fully charged in just 2 hours. UGREEN GaN 100W features intelligent power distribution, providing optimal efficient power for fast and safe charging. The charger is protected against overcurrent, overvoltage, overheating and short circuit, and the fireproof case is scratch and wear resistant.
The final price of UGREEN GaN 100W including all coupons and discounts is $ 40.
Charger UGREEN 20W PD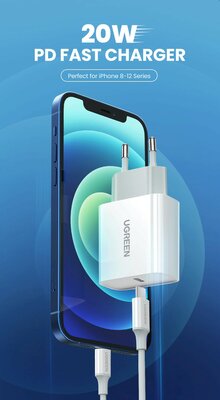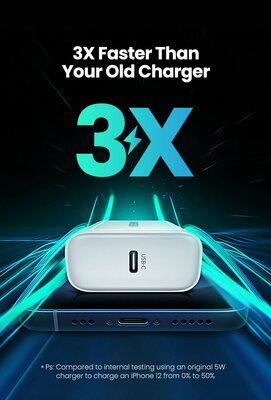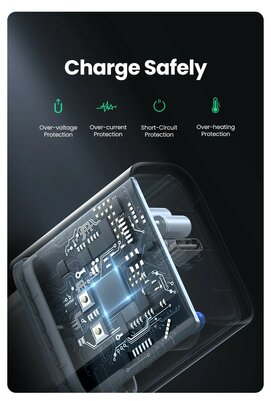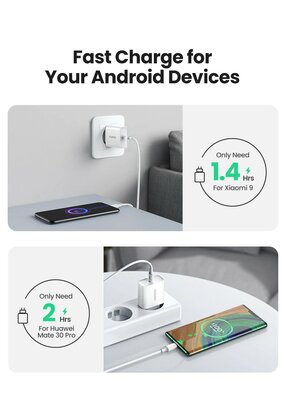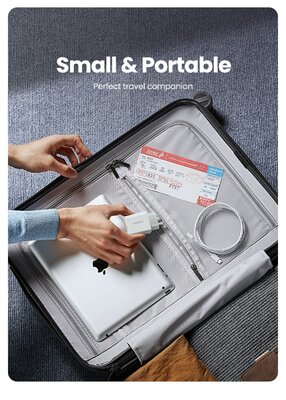 UGREEN also has a simpler charger for those who need a regular 20W fast charge. The compact device has just one USB-C port, supports QC and PD protocols, and offers over-current, over-voltage and short-circuit protection. Ideal for iPhone 12 and earlier Apple smartphones and iPads.
The final price of the UGREEN 20W PD with all coupons and discounts is $ 4.79.
UGREEN USB C HUB 4K 60 Hz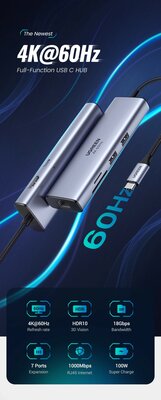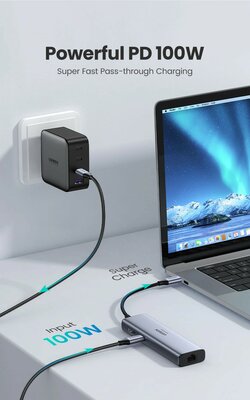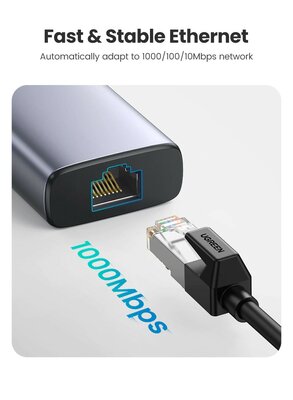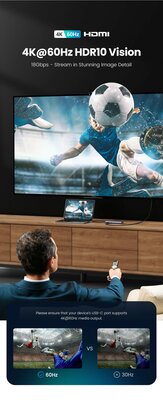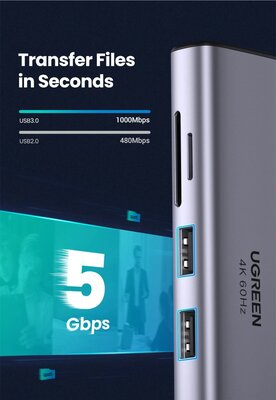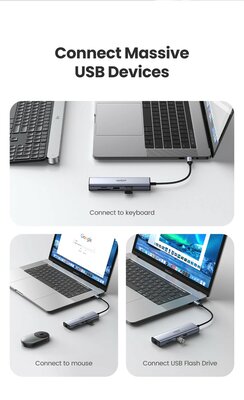 Apple laptops and some modern models from other manufacturers tend to abandon a large number of ports and connectors. The problem is solved by a USB hub, for example, UGREEN USB C HUB 4K 60 Hz with the ability to connect to seven additional ports: HDMI, USB-C (Power Delivery), USB 3.0, SD / TF and RJ45. The hub allows you to transfer images to an external monitor in 4K format at 60 Hz, supports HDR10, 100 W charging and Gigabit Ethernet. The device is very compact and lightweight, so you can take it with you to work or on the road.
The final price of UGREEN USB C HUB 4K 60Hz with all coupons and discounts is $ 30.