British Royal Air Force Typhoons jets deployed twice throughout the day to intercept several Russian aircraft flying close to North Atlantic Treaty Organization (NATO) airspace, the UK Ministry of Defense said in a statement this morning. Friday (9).
"On Thursday night, Typhoons based at Amari Air Base in Estonia and Gripens from the Swedish Air Force attempted to intercept an IL-20 "Coot-A" and a Su-27 "Flanker-B" from the Russian Air Force. flying close to NATO and Swedish airspace," the ministry said.
"The Russian aircraft were not complying with international standards by not communicating with the relevant Flight Information Regions (FIRs), but remained in international airspace and flew in a professional manner," the statement said.
On Friday morning, Typhoon jets were scheduled again to intercept an Antonov An-12 "Cub" and an An-72 "Coaler" flying south from mainland Russia towards the Kaliningrad region, according to the British ministry.
"RAF fighters were subsequently tasked with intercepting two Tupolev Tu-22M 'BACKFIRES' and two Su-30 SM FLANKER Hs, also flying south from mainland Russia over the Gulf of Finland and the Baltic Sea," the ministry said.
"Russian aircraft once again failed to meet international standards by failing to properly link up with local FIRs."
The British were joined by the Finnish Air Force to escort the Russian aircraft across the Gulf of Finland and then handed over to the Swedish Air Force.
"Portuguese and Romanian F16s, based at Siauliai air base in Lithuania, were also scheduled to escort the Russian aircraft as they transited further south through Latvian and Lithuanian FIRs," added the UK ministry.
"These intercepts are a stark reminder that the British Royal Air Force is always ready to defend our skies and those of our allies, while the coordinated action of multiple air forces serves as a clear demonstration of the value of our international alliances," said the UK Defense Secretary Ben Wallace.
A pilot who was involved in the operation said that "although there is an apparent increase in regional activity, these intercepts remain normal for us and we are ready to respond to any task that may pose a threat to regional security," according to the statement.
NATO is conducting naval exercises in the Baltic Sea and, "as expected, Russian aircraft have been monitoring Allied vessels at all times," the ministry said.
Source: CNN Brasil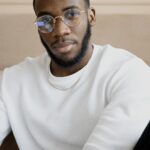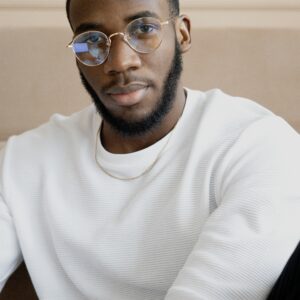 Bruce Belcher is a seasoned author with over 5 years of experience in world news. He writes for online news websites and provides in-depth analysis on the world stock market. Bruce is known for his insightful perspectives and commitment to keeping the public informed.