One of the two reactors at the Zaporizhia nuclear power plant that remained in operation was shut down due to of the Russian bombingsthe Ukrainian management company Energoatom announced today.
"As a result of yet another shelling by Russian (…) forces against the Zaporizhia nuclear plant site, emergency protection was activated and the fifth power plant was shut down," Energoatom said on Telegram.
Energoatom added that "power unit 6 is still operating" and provides the electricity needed by the nuclear plant.
Russia accuses Ukrainian troops of trying to seize Zaporizhia nuclear power plant
Meanwhile, Russia's Defense Ministry announced today that Ukrainian forces attempted to seize the Zaporizhia nuclear power plant in the south Ukrainewhich is under Russian control.
In a statement, the ministry said that up to 60 Ukrainian soldiers crossed the Dnieper River, which separates the two sides, in boats at 06:00 a.m. local time. He described the operation as a "provocation" aimed at disrupting a planned visit by an International Atomic Energy Agency (IAEA) team to the nuclear plant.
The Russian ministry emphasized that "measures were taken" to neutralize the opposing troops, and with the help of the air force, as reported by international agencies and relayed by the Athens News Agency.
For its part, a Russian-appointed regional official said Russian forces had spotted Ukrainian troops near the nuclear plant, with the Russian air force pinning them down.
In an interview with Russian state broadcaster RT, Vladimir Rogov said Ukrainian forces launched the attack out of "desperation" ahead of an upcoming IAEA visit to the nuclear plant.
Earlier, Ukrainian authorities in the Zaporizhia province accused Russian troops of shelling along the road that the IAEA mission to reach the nuclear plant will follow.
Source: News Beast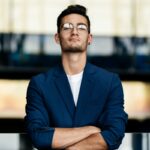 Donald-43Westbrook, a distinguished contributor at worldstockmarket, is celebrated for his exceptional prowess in article writing. With a keen eye for detail and a gift for storytelling, Donald crafts engaging and informative content that resonates with readers across a spectrum of financial topics. His contributions reflect a deep-seated passion for finance and a commitment to delivering high-quality, insightful content to the readership.