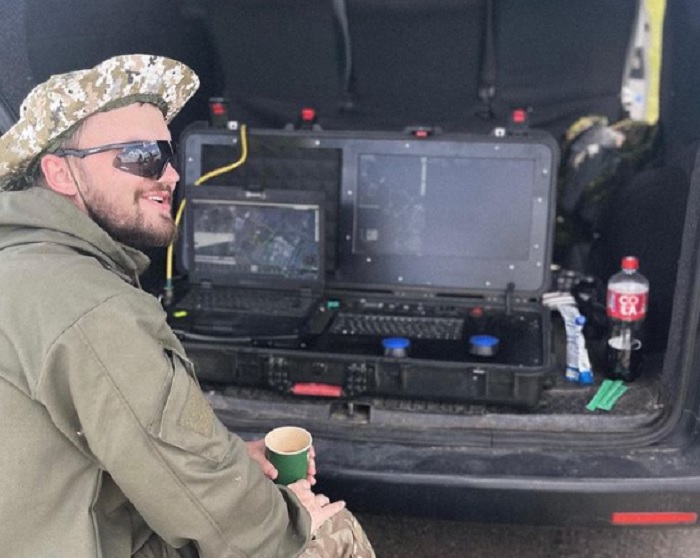 THE Yevhen Pronin is one of its protagonists European Athletics Championships which is held these days at Munich. He is the acting president of the Federation athletics her Ukrainian. It is located in the Bavarian capital having a special permit since back to his homeland is operating at the front. He is part of an efficient team that operates a drone with a mission to strike Russians soldiers and tanks.
"We drop bombs on them like they're basketballs", he said in a recent interview with the British newspaper "The Times". In fact, the Russian forces are said to have denounced him and his group, which has the name "Tactical Busters" (including those who destroy the opponent's tactics). According to the same img, Ukrainian intelligence from wiretapping has heard soldiers discussing how if someone from this group is captured alive, they will either receive a cash bonus or more days away from the front lines.
None of the six members of the team are professional soldiers. "Four of us are lawyers and two more guys are computer technicians"says Pronin who recently accompanied the Ukrainian athletics delegation to Oregon, USA for the World Championships.
Then he took the plane to Warsaw, crossed the border, left his car, entered military school and left for the front. In many cases the 'Tactical Busters' are up to 100 meters away from the front line. "I may not have had military experience, but I was emotionally ready and that's why I joined the army. On February 25th, the Russians were ten minutes away from my house. I opened President Volodymyr Zelensky's Instagram and as soon as I heard him say that he is not laying down his arms I made up my mind. As I think every fighting Ukrainian did. Zelensky is incredible"he stated.
Pronin is the most famous of the six in the group and says he feels good about what he's doing and doesn't seem worried about what might happen to him on the front. Nor for being the most recognizable. "They know us very well. After all, we're all on Instagram". In fact, Pronin often uploads videos from the front on his account. "It's propaganda, but this is a different war"says.

Source: News Beast