LAST UPDATE: 09:46
The United Nations spoke of possible "crimes against humanity" for which there is "credible evidence", particularly of torture and sexual violence, against members of the Uyghur Muslim minority, calling on the international community to take "urgent action". , in his much-anticipated report on the Xinjiang autonomous region that he released Wednesday night into Thursday.
"The extent of the arbitrary and discriminatory detentions of members of the Uyghurs and other mainly Muslim minorities (…) may mean that international crimes, especially crimes against humanity, have been committed," the conclusions of this report, which is about 45 pages long, state.
Michelle Bachelet, on her last day as head of the United Nations High Commissioner for Human Rights, kept in extremis her promise to make public the document, which was posted after midnight in Geneva.
Although it does not appear to contain any particular revelations regarding what was already known about the situation in Xinjiang, the report puts the UN stamp on the accusations against the Chinese authorities that have been made for years, despite all the denials by Beijing.
For its publication, great efforts were made, both on the part of those who sought it – in particular the US and NGOs defending human rights – and on the part of the Chinese government, which characterizes the text as a "hoax" orchestrated by the West, with Washington at the head .
"Torture" and "sexual violence"
In the document, the UN calls on the international community to act urgently in the face of "credible" allegations of torture and sexual violence in Xinjiang.
"Allegations of repeated practices of torture or ill-treatment, especially forced medical treatment, as well as allegations of sexual and gender-based violence, appear credible," the UN High Commissioner for Human Rights said in the text.
The report "exposes China's massive violations of fundamental rights," said Sophie Richardson, China director at Human Rights Watch (HRW).
The UN Human Rights Council "must use this report to launch an exhaustive investigation into the Chinese government's crimes against humanity," she said.
Amnesty International also called on the Human Rights Council to "establish an independent international mechanism to investigate" crimes in Xinjiang.
"This report paves the way for serious and tangible actions by member states, UN agencies and companies," said Dolkun Isa, president of the World Uyghur Council, with satisfaction, adding that "now is the time for accountability." .
China did not hide its anger.
The document is based on "disinformation and lies fabricated by anti-Chinese forces" to "discredit" Beijing and facilitate "interference in China's internal affairs," China's ambassador to the UN agency in Geneva said in comments that annex to the report.
For her part, Ms Bachelet — who has been accused of being too condescending towards Beijing — countered that "engaging in dialogue and trying to understand better does not mean we show tolerance, turn a blind eye or turn a blind eye . Even less that we cannot speak frankly."
Categories for "genocide"
At first glance, the word genocide does not appear in the UN text.
A charge leveled at Beijing by the American government, but also by the French National Assembly, as well as the national delegations of Great Britain, the Netherlands and Canada.
Xinjiang and other provinces in China have experienced in recent decades, especially in the period from 2009 to 2014, attacks attributed to Islamist or Uyghur separatists.
For years, the area has been under strict surveillance: cameras are everywhere, buildings have security systems, the armed forces are highly visible, passports are restricted.
Western studies, based on translations of government documents, victim testimonies and statistical inferences, accuse Beijing of imprisoning at least one million people, mostly Uyghurs, in "camps", of carrying out "forced" sterilizations and abortions, of imposing "forced labour" on minorities.
The UN does not confirm this figure. He notes, however, that a "large percentage" of members of the Uyghur minority and other mainly Muslim minorities were imprisoned.
China denies the accusations. He asserts that the "camps" were actually "vocational training centers" intended to wean residents away from religious extremism and have now been closed.
Speaking before the text was released, China's ambassador to the United Nations in New York, Zhang Jun, pointed out that Beijing had repeatedly objected to its content and that the UN High Commissioner for Human Rights should not interfere in the country's internal affairs. of.
"We all know (…) that the so-called Xinjiang issue is a completely fabricated lie with political motives and aimed at undermining China's stability and hindering China's development," Mr. Zhang argued while speaking to reporters yesterday. "We don't think it will do anyone any good, it will just undermine the cooperation between the United Nations and a member state," he warned.
Michelle Bachelet had been negotiating with Beijing for months over her visit to Xinjiang earlier this year. He did not criticize the Chinese authorities on the visit, for which he was criticized by NGOs. He dismissed the criticism, arguing that it ensured unhindered access.
"Frankly, publicizing her as she leaves detracts from the report," said HRW's Kenneth Roth. "He doesn't do anything for her, he throws her in the wastebasket and leaves office," he added.
Ms Bachelet, 70, assumed leadership of the High Commission in 2018. She did not seek a second term in office. The former president of Chile plans to return to her homeland, to retire from politics.
UN Secretary-General Antonio Guterres has not yet chosen his or her successor.
SOURCE: APE-ME
SOURCE: APE-ME
Source: Capital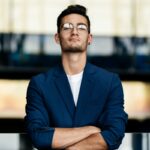 Donald-43Westbrook, a distinguished contributor at worldstockmarket, is celebrated for his exceptional prowess in article writing. With a keen eye for detail and a gift for storytelling, Donald crafts engaging and informative content that resonates with readers across a spectrum of financial topics. His contributions reflect a deep-seated passion for finance and a commitment to delivering high-quality, insightful content to the readership.