Singer Sidney Magal, who fell ill during a concert held in São José dos Campos, São Paulo, last Thursday (25). The singer was admitted to the ICU, and after being sent to the room, the hospital released a medical bulletin last Tuesday (30) with more information about the artist's case – he had a small thalamic bleeding, that is, in the brain.
"The patient was under observation for 72 hours in the Intensive Care Unit, showed good evolution and, from now on, will continue to be monitored by the medical teams in the Hcor Inpatient Unit, with no forecast of hospital discharge", said part of the statement.
What is thalamic bleeding?
According to neurologist Mário Peres, what affected Magal is a type of stroke (Cerebral Vascular Accident). They exist in three types: ischemic, intracerebral hemorrhage and subarachnoid hemorrhage.
"Thalamic bleeding is among the intracerebral hemorrhages," he explained.
A study done by the doctor shows the main risk factors for a stroke.
"The five most important risk factors determined by the study were arterial hypertension (high blood pressure), pollution, obesity, diabetes and smoking," he said.
According to the bulletin released by the hospital, high blood pressure would be the possible reason for the episode suffered by the artist. According to information provided by neurologist Rodrigo Schultz, hypertension has to be controlled so that there are no major consequences.
Sidney Magal feels sick during a show in SP
https://t.co/xowBl7khbf pic.twitter.com/AeB9vqVr5x

— Eliana Lima (@elianalima) May 26, 2023
"Over the years, in hypertensive patients, especially in poorly controlled ones, sacculations form in the arteries, they dilate, called 'microaneurysms'. They are forming, increasing and at a certain moment they can break. They are only seen in the anatomopathological exam, it is not possible to determine by angiography and usual methods", explained the specialist.
In addition, the doctor also explains what may have caused the rupture of the aneurysm at that moment of the show in São José dos Campos.
"A pressure spike can cause that microaneurysm to rupture. [Ás vezes] didn't take medicine, a busy show, pressure went up too much and it could break. But, it can also rupture naturally without the pressure building up," she stated.
According to Rodrigo, the important thing is follow-up. "Prevention is the control of hypertension, [ela tem de estar] always very suitable. The consequences depend on the location of the hemorrhage", he concluded.
This Wednesday (31), Magal also took the opportunity to send a message to the fans:


Source: CNN Brasil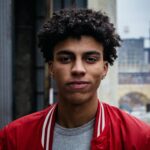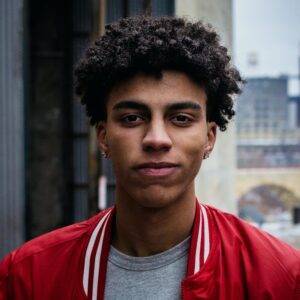 I am an experienced journalist and writer with a career in the news industry. My focus is on covering Top News stories for World Stock Market, where I provide comprehensive analysis and commentary on markets around the world. I have expertise in writing both long-form articles and shorter pieces that deliver timely, relevant updates to readers.