What happened like today in Greece and the world.
193: The Roman emperor Didius Julian is assassinated.
1298: The people of Riga and the Grand Duchy of Lithuania defeat the Livonian Order at the Battle of Turaida.
1495: The first recorded production of Scotch whiskey is made by the monk John Cor.
1535: Forces loyal to Charles Quintus attack and drive the Ottomans out of Tunis.
1670: In Dover, England, Charles II of England and Louis XIV of France sign the secret Treaty of Dover.
1792: Kentucky becomes the 15th US state.
1794: The first naval battle between Great Britain and France during the French Revolutionary Wars takes place.
1796: Tennessee becomes the 16th US state.
1831: James Clark Ross becomes the first European to reach the Magnetic North Pole.
1855: American adventurer, William Walker, conquers Nicaragua.
1913: The Greek-Serbian alliance agreement is signed, which will lead to the Second Balkan War.
1919: The body of Rosa Luxemburg is found in Germany, specifically in the Landwer Canal.
1920: A rally of the Athenian people takes place, expressing their gratitude to the Allies for their services to Greece.
1922: The Royal Ulster Constabulary is established.
1930: Panathinaikos defeats Olympiakos 8-2, in the biggest victory it has ever achieved over its "eternal" rival.
1938: Protective helmets are worn for the first time in baseball at the Springfield Grays – House of David game in New York.
1939: Serious seismic tremors occur in the area of ​​Kalavryta.
1939: The first flight of the German Focke Wulf Fw 190 fighter-bomber takes place.
1941: The British forces withdraw from Crete with heavy losses. About 3,000 Australians lose their lives during the evacuation of the island.
1943: Actor Leslie Howard, is killed in his 50s when the plane he was on is shot down by German raiders in Europe.
[1945: During World War II, the Japanese abandon the island of Okinawa after 82 days of fighting with the Americans.
1948: With his radio message, the president of the "Provisional Democratic Government", Markos Vafiadis, proposes an end to the civil conflict and peace, causing various reactions.
1958: Charles de Gaulle by special decree returns to the prime ministership of France for six months.
1962: The new Hellinikon Airport is founded.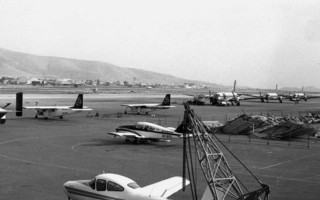 1965: In Japan, there is an explosion in a mine where 236 people die tragically.
1967: The Beatles' masterpiece album, 'Sgt. Pepper's Lonely Hearts Club Band'.
1967: The regime of colonels prohibits the sale of Mikis Theodorakis records, as well as the rebroadcast of his music.
1969: John Lennon and Yoko Ono record 'Give Peace a Chance', during the second Bed-In for Peace.
1970: In Peru, devastating earthquake kills more than 3,000 people.
1972: Dusan Bajevic scores five goals in Yugoslavia's 10-0 thrashing of Venezuela.
1973: The junta of colonels proceeds with the abolition of the monarchy in Greece and the establishment of a presidential parliamentary democracy, with a Constitutive Act of the Council of Ministers.
1973: The Cyprus – EEC association agreement is signed.
1974: An explosion at a chemical factory in Great Britain kills 28 people.
1979: In Zimbabwe, the rule of the white minority is coming to an end.
1980: CNN is on the air.
1990: US President George H.W. Bush, and the Soviet leader, Mikhail Gorbachev, agree to limit long-range nuclear missiles and stop production of chemical weapons.
1991: Giorgos Koskotas, who is accused of embezzlement and forgery, is transferred from the USA to Athens and then to Korydallos prisons. The Koskotas Scandal is considered a political and financial scandal, which dominated the Greek political scene during the late 1980s and early 1990s.
1992: In Brazil, 25 are dead and 58,000 homeless from the torrential rains that hit the southern regions.
1993: In Guatemala, President Jorge Serrano is overthrown by the military.
1995: Two robbers executed in cold blood the treasurer of the General State Hospital of Nice, Dimitris Madouvalos, inside the premises of the hospital and snatched from him two bags with 146 million drachmas, which were intended for the salary of the staff.
1997: The matches of the 10th FINA CUP (Polo World Cup) in Athens are coming to an end. Greece is ranked second in the world, after losing in the final to the USA with 8-5.
1998: The European Central Bank is founded, with headquarters in Frankfurt.
2001: The Greek national team in men's volleyball defeats Russia for the first time in its history away from home (1-3) in the context of the World League.
2001: The royal couple of Nepal is murdered.
2005: The draft Constitutional Treaty for Europe is rejected by a referendum in the Netherlands, with a percentage of 61.6%.
2007: June 1st is "Amalia's Day" for all Greek bloggers.
2009: Air France Flight 447 crashes into the Atlantic Ocean. None of the total of 228 on board (216 passengers and 12 crew) are believed to have survived.
2009: General Motors declares bankruptcy. It is the fourth largest corporate bankruptcy in US history.
2011: The "Indignant Motorcyclists" are carrying out their first motorcycle march, to be followed by at least 40 others, with participation in numerous protest and support events in Syntagma Square, inside and outside Attica.
2019: Liverpool beat Tottenham Hotspur 2-0 in Madrid to win the UEFA Champions League.
2020: In an independent autopsy performed on George Floyd it is announced that the cause of death is "asphyxiation by pressure exerted" and that there was "compression of the back and neck resulting in interruption of blood flow to the brain". It is also reported that Floyd died at the scene of his arrest and not at the hospital, which contradicts the conclusion of an autopsy conducted by the Hennepin County Coroner in Minnesota.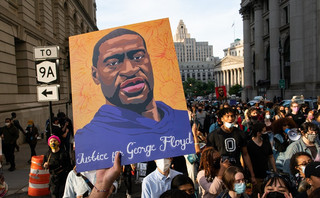 Births
1134 – Godfrey of Nantes, Count of Anjou
1300 – Thomas of Brotherton, 1st Earl of Norfolk
1498 – Maarten van Heimskerk, Dutch painter
1653 – Georg Moufat, German composer
1787 – Konstantinos Tattis, Greek merchant
1804 – Mikhail Glinka, Russian composer
1815 – Othon I, king of Greece
1844 – Vasily Polenov, Russian painter
1878 – Kostas Paroritis, Greek writer
1892 – Amanullah Khan, Emir of Afghanistan
1899 – Edward Charles Titchmars, English mathematician
1919 – Grigoris Grigoriou, Greek director
1926 – Marilyn Monroe, American actress
1933 – Haruo Remelik, president of Palau
1935 – Norman Foster, English architect
1937 – Morgan Freeman, American actor
1940 – Katerina Gogou, Greek actress and poet
1944 – Robert Powell, English actor
1944 – Gerhard Frei, German mathematician
1946 – Brian Cox, Scottish actor
1947 – Ron Dennis, English businessman
1958 – Nabarin Enkhbayar, Mongolian politician
1960 – Giorgos Lillikas, Cypriot politician
1960 – Yelena Mukhina, Russian athlete
1971 – Mario Simaro, Cuban actor
1974 – Akis Zikos, Greek football player
1975 – Nikol Pashinian, Armenian politician
1985 – Tirunes Dibaba, Ethiopian runner
1986 – Diana Mendoza, Venezuelan model
1986 – Chinedu Obasi, Nigerian football player
Deaths
193 – Didius Julian, Roman emperor
654 – Pyrrhus, Patriarch of Constantinople
1146 – Ermengarde of Anjou, Duchess of Aquitaine and Brittany
1191 – Philip of Alsace, Count of Flanders
1434 – Ladislaus II Jagiellon, Grand Duke of Lithuania
1453 – Giovanni Giustiniani Logo, Italian soldier
1616 – Tokugawa Ieyasu, Japanese shogun
1815 – Louis Alexandre Berthier, French field marshal
1823 – Louis Nicolas Davou, French field marshal
1828 – Frank Hastings, English sea captain
1846 – Pope Gregory XVI
1863 – Georgios Panou, Greek fighter
1864 – Hong Siou-chiuen, Chinese revolutionary and king
1868 – James Buchanan, 15th US president
1927 – John Bangle Bury, Irish historian
1952 – John Dewey, American philosopher
1968 – Helen Keller, American author and activist
1970 – Giuseppe Ungaretti, Italian poet
1979 – Jan Kantar, Slovak director
1981 – Christos Syrpos, Greek singer
1983 – Athanasios I. Roussopoulos, Greek politician
1997 – Asimakis Fotilas, Greek politician
1997 – George Livanos, Greek shipowner
1999 – Christopher Cockerell, English engineer and inventor
1999 – Petros Stergiotis, Greek academic and politician
2001 – Hank Ketchum, American cartoonist
2002 – Kakia Analyti, Greek actress
2014 – Dimitra Seremeti, Greek actress
2015 – Nicholas Liverpool, President of Dominica
2018 – Maria Martika, Greek actress
Source: News Beast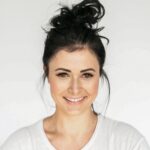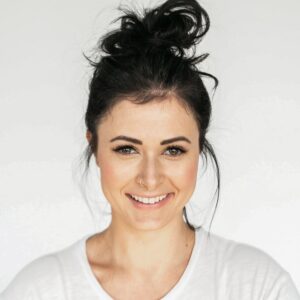 With 6 years of experience, I bring to the table captivating and informative writing in the world news category. My expertise covers a range of industries, including tourism, technology, forex and stocks. From brief social media posts to in-depth articles, I am dedicated to creating compelling content for various platforms.