Brazil leads the number of anxiety cases in the world, according to estimates by the World Health Organization (WHO), followed by countries such as Paraguay, Norway, New Zealand and Australia.
Approximately 9.3% of Brazilians face pathological anxiety disorder. However, people find it difficult to seek specialized help because of the idea that problems of mental origin can be solved on their own.
In addition, factors such as lack of access to specialized services, difficulty in making a diagnosis and understanding that mental disorders are secondary contribute to people failing to receive adequate treatment.
Depression and anxiety increased by 25% worldwide during the Covid-19 pandemic, according to WHO estimates. Mental health experts claim that the development of disorders is associated with multifactorial causes, including the feeling of uncertainty, amplified by the pandemic, in addition to issues such as unemployment and threats to public safety.
"What you have in Brazil is a good system of public epidemiology for data collection, so the data are quite reliable, and a population that is very open to talking about emotional problems", says Márcio Bernik, psychiatrist and coordinator of the Disorders Program of Anxiety from the Institute of Psychiatry, Hospital das Clínicas, Faculty of Medicine, University of São Paulo (USP), in a statement.
The researcher assesses that this may be the reason why the country appears in first place in the ranking of the most anxious countries. For him, we are now starting to enter the third wave of increase in mental problems, as a result of the pandemic. "There has been an important brutal increase in psychiatric symptoms in general, especially those linked to stress, which are anxiety and depression disorders, from 2020 to now", says Bernik.
anxiety treatment
Preventing the development of anxiety includes adopting habits that improve the quality of general health as a whole. Good nutrition, regular exercise, hygiene habits and access to health services are some of the measures that prevent or alleviate anxiety disorders.
Anxiety treatment is done in a multidisciplinary way, with the participation of professionals from different specialties.
Mild anxiety disorders can be treated from psychological therapy, which has several aspects, including cognitive-behavioral therapy, conflict resolution techniques, meditation and mindfulness or methods such as psychotherapy and psychoanalysis.
At the same time, there is an incentive to choose some type of physical activity that is more comfortable for each patient. Moderate physical exercises promote the release of hormones in the body associated with feelings of well-being and relaxation.
In more serious cases, such as panic or post-traumatic stress disorder, for example, antidepressant medications with beneficial impacts on anxiety may be prescribed. However, the use of prescription drugs should only be done on medical advice, as the same drug may not be indicated for people with similar disorders – see some precautions here .
"Within this context, you need to seek help, which goes through a psychiatric evaluation, or at least a basic health unit with a doctor. The treatment is not necessarily a drug treatment, you can opt in many cases for a cognitive behavioral therapy, a drug and, whenever possible, also psychotherapy", says Bernik.
The Unified Health System (SUS) provides care for people in psychological distress through the services of the Psychosocial Care Network (RAPS). Among the units of the SUS mental health system are the Psychosocial Care Centers (Caps), which have different modalities, such as child services and specific services for the treatment of alcohol and drug users.
Researchers from the United States pointed out, in a recent editorial in the journal JAMA Psychiatry, that only about a third of elderly people with generalized anxiety disorder receive treatment. For experts, the scenario is worrying due to evidence of links between anxiety and stroke, heart failure, coronary artery disease, autoimmune disease and neurodegenerative disorders such as dementia.
Impacts of the pandemic
The Covid-19 pandemic has posed new challenges in the treatment of mental health conditions around the world. The closure of units and the interruption in the provision of services, due to social isolation, led to a delay in both diagnosis and treatment initiation.
Bernik also explains that the pandemic was a period called the "perfect storm": people did not seek help and treatment for fear of contagion by the virus, in addition to new untreated cases and discontinued treatments.
"You can't pretend that the problem doesn't exist. You can't imagine that the person will solve it alone", says the doctor. "There is no spontaneous remission of anxiety and depression, if the person does not seek treatment, he will not improve. It's not a person's lack of moral courage, it's not a weakness of character," he adds.
(With information from the Journal of USP)
Source: CNN Brasil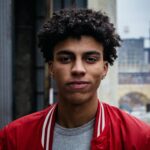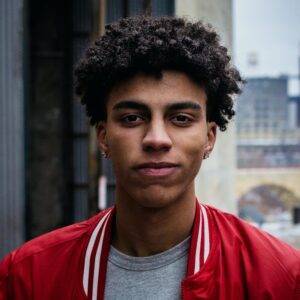 I am an experienced journalist and writer with a career in the news industry. My focus is on covering Top News stories for World Stock Market, where I provide comprehensive analysis and commentary on markets around the world. I have expertise in writing both long-form articles and shorter pieces that deliver timely, relevant updates to readers.