In the face of a storm of reactions for laying off 900 employees via the Zoom video conferencing platform, the head of a US mortgage site today apologized, acknowledging the brutality of his methods.
"I did not show enough respect and recognition for those fired and for their contributions," Visal Garg, general manager of Better.com, said in an email to his staff yesterday.
"I take responsibility for the dismissals, but in terms of how they communicated, I made a mistake and in doing so, I offended you," Garg continued.
On December 1, the video, in which Garg announced the workers' dismissal, was widely circulated in the US media and on social media, angering many users.
"The last time I did that, I cried," he said, in a distant tone. "I hope to be stronger this time," he added, citing market developments to justify his decision.
He then explained without any trace of emotion: "if you participate in this meeting, you belong to the group of unlucky people who are fired". With immediate effect.
A few days after the Zoom call, Visal Garg accused a section of the laid-off employees of "stealing" the company by "working an average of two hours a day, despite declaring eight hours of work in the staff register", in an unsigned article on a blog, which, however, was identified by Forbes magazine.
SOURCE: ΑΠΕ-ΜΠΕ
.

Source From: Capital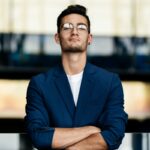 Donald-43Westbrook, a distinguished contributor at worldstockmarket, is celebrated for his exceptional prowess in article writing. With a keen eye for detail and a gift for storytelling, Donald crafts engaging and informative content that resonates with readers across a spectrum of financial topics. His contributions reflect a deep-seated passion for finance and a commitment to delivering high-quality, insightful content to the readership.