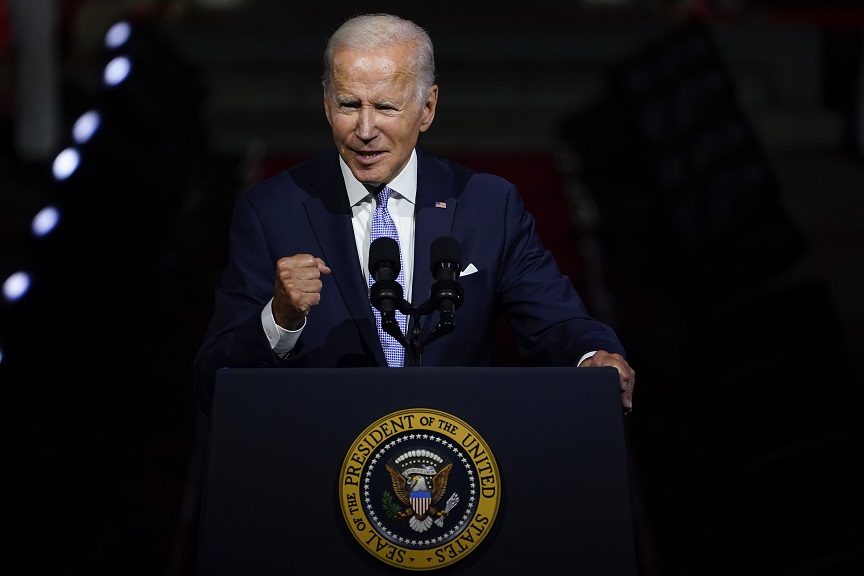 THE Joe Biden made it known yesterday Monday (3/10) with a press release published by his services that "this week, the USA they will impose new ones sanctions to the perpetrators of violence against peaceful demonstrators" in Iran.
The American president emphasized that it is "deeply concerned about reports of the intensifying violent crackdown on protesters in Iran, including students and women"adding how "The US stands with the women and all Iranian citizens whose courage inspires the world"according to the announcement.
Earlier yesterday, White House spokeswoman Karin Jean-Pierre said the Biden administration is "worried and angry" for the repression unleashed by the Iranian authorities against the young protesters.
Violent clashes broke out between students and security forces at a Tehran university, more than two weeks after protests sparked by the death of Mahsha Amini began, according to state media and non-governmental organizations.
Iran's Supreme Leader Ayatollah Ali Khamenei, for his part, accused Tehran's sworn enemies the US and Israel of fueling the anti-government protest movement.
"The Iranian government's treatment of women and its violent suppression of peaceful protests are exactly the kind of behaviors that are driving talented young Iranians to leave their country by the thousands in search of dignity and prospects"said Joe Biden's spokeswoman.
Mrs. Jean-Pierre also noted that the US may condemn the crackdown, but at the same time it must continue negotiations to save the 2015 international agreement on the Islamic Republic's nuclear energy program.
The agreement, officially the Joint Comprehensive Plan of Action (JCPOA), is "in our opinion the best way to approach the problem" of Iran's nuclear program, the spokeswoman for the US presidency explained. "As long as we believe that continuing the talks is in the national security interest of the United States, we will do so."she added, referring to the negotiations, which, however, seem to be at an impasse lately.
"At the height of the Cold War, when (Republican former) President (Ronald) Reagan called the Soviet Union an 'evil empire,' he was simultaneously conducting arms control negotiations." with the Soviet Union, Ms. Jean-Pierre recalled.
Already on September 22, Washington announced a series of sanctions against the Iranian morals police and various officials of the Iranian security forces.
Mahsha Amini, 22, died on September 16 in hospital, three days after she was arrested in Tehran by morality police for violating Iran's strict dress code for women, who are required to cover their hair in public.
Source: News Beast