Biden's administration plans to buy 10 million doses of Pfizer's Covid-19 experimental antiviral pill, known as PF-07321332 or Paxlovid, and is now terminating the contract, according to a source familiar with the plans.
The ad may come out later this week.
The administration had initially planned to purchase about 5 million doses. However, after seeing Pfizer's data, President Joe Biden wanted to double the order, the source told CNN on Tuesday.
Earlier this month, Pfizer announced key test results. He said that an interim analysis, carried out before the end of the trial, showed an 89% reduction in the risk of hospitalization or death from Covid-19 among people who received the drug within the first three days of onset of symptoms.
The pill must be given in combination with an older antiviral drug called ritonavir. It is designed to treat mild to moderate cases of Covid-19 in patients at increased risk of hospitalization or death, the company said.
Pfizer seeks approval for emergency use
Pfizer announced on Tuesday that it is seeking emergency use authorization from the US Food and Drug Administration, the FDA, for the pill and that it has signed a licensing agreement to ensure broader global access to the pill.
"With more than 5 million deaths and countless lives affected by this devastating disease worldwide, there is an urgent need for life-saving treatment options. The overwhelming effectiveness achieved in our recent clinical trial of Paxlovid, and its potential to help save lives and keep people out of the hospital, if authorized, underscores the critical role that oral antiviral therapies can play in the battles against Covid-19." , said Albert Bourla, president and chief executive of Pfizer, in a statement.
The pill could prove to be an important tool in the Biden administration's coronavirus response as the US enters the cold months.
New Covid-19 diagnoses have increased in about half of the US states over the past week and hospitalizations have increased in 11 states.
"I don't know what will happen in the next few weeks. But I have a feeling it won't be pleasant." This was recently said by Michael Osterholm, who directs the Center for Infectious Disease Research and Policy at the University of Minnesota.
With collaboration of: Amanda Sealy and Paul LeBlanc
* (Translated text. Click here to read the original).
Reference: CNN Brasil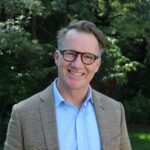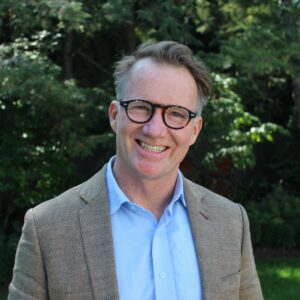 I'm James Harper, a highly experienced and accomplished news writer for World Stock Market. I have been writing in the Politics section of the website for over five years, providing readers with up-to-date and insightful information about current events in politics. My work is widely read and respected by many industry professionals as well as laymen.