The Senate yesterday passed a comprehensive package of legislation to financially support the domestic chip industry, hoping it will bolster companies competing with China and ease a lingering shortage that has affected everything from cars to guns to washing machines. , but also video games.
The House of Representatives plans to vote today on the same bill after it passed the Senate 64-33 with bipartisan support. The bill is expected to pass and if that assessment is verified, then President Joe Biden plans to sign it into US law early next week.
The "Chips and Science" bill provides about $52 billion in government subsidies for U.S. chip manufacturing, as well as a tax cut for investment in the construction of manufacturing units, an estimated $24 billion in economic value.
The same bill would provide more than $170 billion over five years to boost scientific research in the U.S. to make it easier to compete with China. Congress is required to pass separate legislation to finance these investments.
"This legislation will create good-paying new jobs, mitigate the effects of disruptions in supply chains, help reduce costs, and protect US national security interests," said Senate Democratic Majority Leader Chuck Sumer.
Senator Mark Warner said the bill would help fund 10 to 15 new microcircuit manufacturing facilities. "If we hadn't done that, there wouldn't have been a microcircuit factory ever built in this country," Warner said.
Others noted that China was making a public lobbying effort against the bill.
"This is a bad day for President Xi and the Chinese Communist Party," said Senator John Cornyn. America's sleeping giant has finally woken up to the challenge we face from China.
The Chinese Embassy in Washington announced that China is "fundamentally opposed" to the bill which is entrenched in a Cold War logic of zero tolerance, while it is contrary to the common sense of people from all sectors in China and the US to strengthen exchanges and cooperation."
Most of the funding is for new industries, which will take two or three years to build.
Boeing Co said it is still facing supply chain problems, as well as related microcircuit shortages.
On Tuesday, General Motors Co said it has more than 90,000 vehicles whose production has not ended. These are mainly trucks and SUVs, waiting for microcircuits, but also other components. Thousands of them are parked in southeast Michigan.
Members of Congress said they would not support large subsidies for private businesses, but noted that China and the European Union have committed billions to implementing similar initiatives. At the same time, they cited risks related to US national security.
"What we've become convinced of is that there is a real problem in this area," said Senator Maria Cantwell. "When we were faced with what is really a threat to US competitiveness, we reacted… There are people who were betting against us ," she remarked.
Source: Capital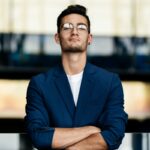 Donald-43Westbrook, a distinguished contributor at worldstockmarket, is celebrated for his exceptional prowess in article writing. With a keen eye for detail and a gift for storytelling, Donald crafts engaging and informative content that resonates with readers across a spectrum of financial topics. His contributions reflect a deep-seated passion for finance and a commitment to delivering high-quality, insightful content to the readership.