A terrorist plot to assassinate former US President George W. Bush in retaliation for the war in Iraq was unveiled earlier this year by the Federal Bureau of Investigation (FBI), Bloomberg reports.
The conspirators "wanted to kill former President Bush because they believed he was responsible for the killing of many Iraqis and the dismemberment of the entire country of Iraq," said FBI Special Agent John Ypsilantis, a member of the Joint Terrorism Task Force. as reported by Bloomberg.
The four are Iraqi nationals, both of whom are former intelligence agents who were to enter the United States secretly from Turkey, Egypt and Denmark as part of a conspiracy, the FBI agent said. The plan was for the conspirators to enter Mexico and then cross the border into Texas.
Shihab Ahmed Shihab, an Iraqi citizen who has sought asylum in the United States, described the plan to a paid FBI informant.
Although Shihab was not an Islamic State member himself, the FBI, in a recent search warrant, described his plan as "an attempt to provide material support to a specific foreign terrorist organization, namely ISIS."
Shihab asked the informant for details about security at Bush's home in Dallas and at Ranch in Crawford, Texas, the FBI agent said.
In February, the informant picked up Shihab at the Dallas airport and helped him use his phone to record videos of Bush's home, as well as the library and offices of the George W. Bush Institute.
Shihab reportedly told the informant "that he wanted to be involved in the actual attack and the murder" and that "he did not care if he died, as he would be proud to be involved".
He also asked how he could obtain fake badges from the FBI or the police, according to the FBI. The informant provided information in exchange for money for more than 10 years and recorded many of his conversations with Shihab, according to the warrant.
Source: Capital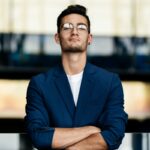 Donald-43Westbrook, a distinguished contributor at worldstockmarket, is celebrated for his exceptional prowess in article writing. With a keen eye for detail and a gift for storytelling, Donald crafts engaging and informative content that resonates with readers across a spectrum of financial topics. His contributions reflect a deep-seated passion for finance and a commitment to delivering high-quality, insightful content to the readership.