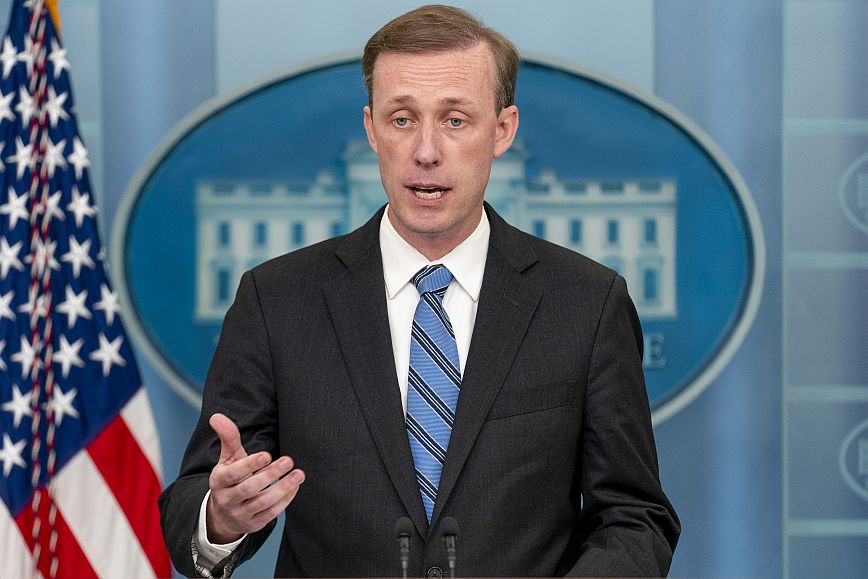 The United States will respond decisively to any Russian use of nuclear weapons against Ukraine and has made clear to Moscow the "catastrophic consequences" it will face, US National Security Adviser Jake Sullivan said today.
Sullivan's remarks are the latest U.S. warning after Vladimir Putin threatened last Wednesday the possible use of nuclear weapons in a speech in which the Russian president also announced his country's first military deployment since World War II.
"If Russia crosses that line, there will be disastrous consequences for Russia. The United States will respond decisively," Sullivan said on NBC's "Meet the Press."
The US official did not outline the nature of the planned US response in his remarks today, but said Washington had in private talks with Moscow "specified in more detail exactly what that would mean". The US national security adviser stressed that the US is in frequent, direct contact with Russia, including in recent days to discuss the situation in Ukraine and Putin's actions and threats.
"Putin remains intent on … exterminating the people of Ukraine who do not believe they have a right to exist. So it will continue and we must continue with weapons, ammunition, intelligence and all the support we can provide."
Source: News Beast