Dr Anthony Faucithe famous American doctor who was honored and sidelined when he took it upon himself to coordinate the US response to his pandemic coronavirusbenefited from last briefing he gave today at the White House to denounce division and, at the same time, promote vaccination.
Fauci, who plans to step down soon as President Joe Biden's top medical adviser, has dealt with many thorny issues and health crises, from the AIDS epidemic, to bird flu and Ebola. But, as APE-MPE notes, his handling of the Covid-19 pandemic – and the categorical statements from the podium of the White House, that Americans must change their behavior— it was that made him a hero to public health advocates, an enemy to some on the right, and a celebrity among bureaucrats who are used to toiling in obscurity. Fauci has received many threats to his life over the years.
In the last press briefing, Fauci encouraged Americans to get vaccinated for Covid-19 and to do the booster dose, while he insisted on the effectiveness of the protective mask.
The US is the country with the most recorded deaths due to Covid-19, with over a million victims.
With 13 billion doses of the vaccine administered worldwide to date, Fauci noted that "there is clearly a broad base of information" that shows it is safe.
"When I see people in this country, because of the divisive discourse in our country (…) not being vaccinated for reasons that have nothing to do with public health but with division and ideological differences, this, as a doctor, hurts me. I don't want to see everyone hospitalized, I don't want to see anyone die from Covid. Whether you're a far-right Republican or a far-left Democrat, it doesn't matter to me."he emphasized.
Fauci, 81, will retire in December after 54 years in public health. Since 1984, he has been head of the National Institute of Allergy and Infectious Diseases, part of the National Institutes of Health (NIH). The veteran immunologist has been an adviser to seven presidents, beginning with Republican Ronald Reagan. He made his first appearance at a White House press conference in 2001.
Republican politicians, such as his staunch critic, Senator Rand Paul,they have warned that they will start an investigation against him when they regain control of the House of Representatives after the midterm elections in November. Today, Fauci said he would "certainly cooperate fully" with any investigation Republicans launch next year.
Source: News Beast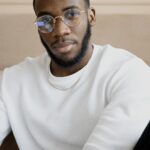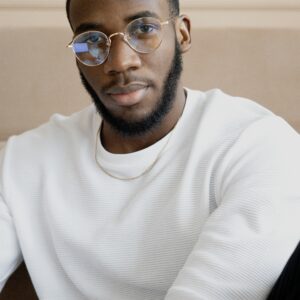 Bruce Belcher is a seasoned author with over 5 years of experience in world news. He writes for online news websites and provides in-depth analysis on the world stock market. Bruce is known for his insightful perspectives and commitment to keeping the public informed.