USD/TRY fades from Friday's pullback and climbs above 18.22.
Turkey's inflation rate stood at 80.21% y/y in August.
Producer prices from Turkey increased by 143.75% yoy over the past month.
The Turkish lira resumes its usual depreciation against the dollar and makes the USD/TRY break above the 18.22 level again on Monday.
USD/TRY continues to target the 18.25 zone and above
USD/TRY is advancing modestly above the 18.20 level at the beginning of the week, although it maintains the prevailing multi-week consolidation phase for one more session.
The resumption of the bearish trend in the lira came after Turkey's inflation figures rose 80.1% year-on-year in August, the fastest pace since September 1998. On a monthly basis, consumer prices rose 1.46%.
Additionally, producer prices rose 2.41% MoM and 143.75% YoY.
Over the weekend, the Medium-Term Program updated the country's economic objectives for the 2023-2025 period and now expects inflation to rise 65% in 2022, 24.9% next year, 13.8% in 2024 and a 9.9% in 2025.
What to look for around the TRY
USD/TRY flirted with all-time highs around 18.25 last Friday, maintaining the uptrend and entering positive territory for the ninth month in a row.
Meanwhile, price action around the Turkish lira is expected to continue to oscillate around developments in energy and commodity prices – which are directly correlated to developments in the war in Ukraine -, general trends in risk appetite and the trajectory of Fed rates in the coming months.
Additional risks facing the Turkish currency also come from within, as inflation shows no signs of abating (despite rising less than expected in July), real interest rates remain well entrenched in negative and political pressure for the CBRT to go for low interest rates remains pervasive.
In addition, there seems to be no immediate option to attract foreign exchange other than through tourism income, in a context in which the official figures of the country's foreign exchange reserves continue to be surrounded by growing skepticism.
Technical levels
So far the pair is gaining 0.39% at 18.2233 and faces the immediate target of 18.2574 (2nd Sep high) seconded by 18.2582 (20th Dec all-time high) and then 19.00 (round level). On the other hand, a break of 17.7586 (Monthly Low Aug 9) would pave the way to 17.6272 (55-day SMA) and eventually 17.1903 (Weekly Low Jul 15).
Source: Fx Street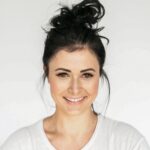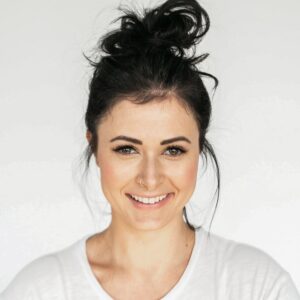 A lady with 6 years of creating content that intrigues, informs, entertains and inspires. My writing spans all topics and industries with some of my favorites related to tourism, tech, forex and stocks. From blog posts to tweets and from a para to full length featured Facebook posts, or any other form of content I do it all willingly and with enthusiasm.